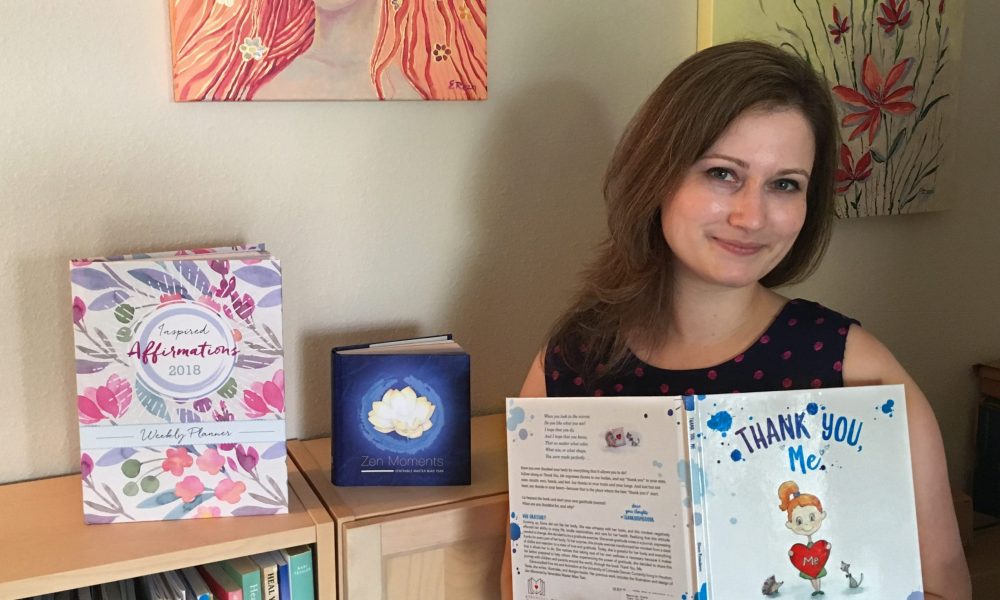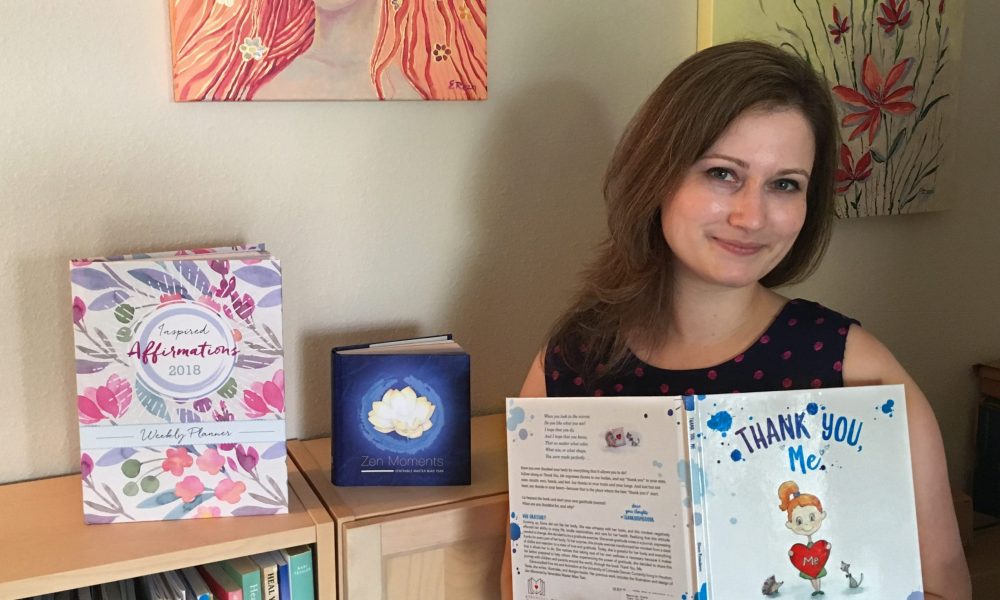 Today we'd like to introduce you to Elena Reznikova.
Elena, we'd love to hear your story and how you got to where you are today both personally and as an artist.
I've always loved art but growing up I didn't think it could be my career. Part of me wanted to be a doctor, but there was a stronger itch to do something creative. I thought that I successfully combined the two by majoring in 3D animation and working at a medical animation studio in Denver. I learned a ton about anatomy there, and later went back to school to study pre-med. My indecision between science and art continued…but eventually (and for now) art won.
I guess that art—to me—was never about the actual art. It's always been an avenue for learning. I absolutely love learning—anything and everything—and I've been lucky to experience different art projects that have led me on learning journeys.
For example, a few years ago I was lucky to be part of a book design project for a Zen master. The project involved illustrating 108 watercolor lotuses (which was a test of my patience for sure). My animation background influenced the idea for this one: The book is a progression of lotus images that open from bud to blossom like a flip book. Viewed one at a time, they look like individual flowers. Viewed as a flip book, they become moments in time in the blossoming of one flower. It's a metaphor for life in a way…a reminder to appreciate each moment in its perfect contribution to our full life story. Anyway, I learned a lot about Zen with that project. It was an incredible avenue for learning about a different culture, spiritual teaching, and philosophy. It broke a lot of barriers for me. Something seemingly different and foreign suddenly became very interesting. That's what I love about creative projects—they connect us and break down barriers. (Zen Moments by Master Miao Tsan, Bright Sky Press, 2016. http://brightskypress.com/product/zen-moments/)
Zen Moments was also a turning point for me. I fell in love with book design during that project, and that's what I do now full time. Book design combines a lot of loves for me—a love for design, for details, for layout and illustration, and for learning. It's also a way for me to be of service to others. If I can help authors create something they're proud of, that's what makes me happy. It's an enjoyable balance between art as personal creativity and art as a service to others.
We'd love to hear more about your art. What do you do you do and why and what do you hope others will take away from your work?
I'm a book designer. I design book covers and interiors for authors and publishers. Sometimes I illustrate. I used to paint on silk and create silk scarves—something I might come back to in the future.
Whatever the format, the primary focus of my art is to inspire. I want to inspire viewers to ask questions about life, to stop and think mindfully about the present moment, to appreciate the beauty of this world, and to remember that each one of use has a unique vantage point of that beauty. Sharing those unique vantage points with each other is what helps us experience life more fully.
If I had to choose one word for my art besides "inspire," it would be to heal. Can art heal? I don't know. I hope it can. Healing was the purpose for my children's book, Thank You, Me. It's a very simple story about expressing gratitude for our bodies and senses. On a deeper level, it's an expression of gratitude for being alive and the ability to experience this world. We often get stuck in criticizing ourselves rather than living in gratitude. I lived in self-criticism for a long time and that led to all kinds of negativity—depression, eating disorders, low self-esteem. Switching to a mindset of gratitude has been incredibly healing for me, and I wanted to communicate that through this book.
Do current events, local or global, affect your work and what you are focused on?
There's always something going on in the world. Art is naturally a reflection of current events because artists create based on their unique experiences. So, no, I don't think anything has changed in the role of artists. The only thing that might have changed is that artists are realizing that they have the power to choose where to focus their attention. Do we focus on the bad, or focus on the good?
If art is energy that we contribute to the world, I'd like to focus on the good. Create less pain. More inner peace. That doesn't mean that I ignore current events and live in la-la-land. I'm just mindful of what I contribute. We each contribute something—whether we realize it or not—and it's in everyone's power to be mindful of how we contribute.
Do you have any events or exhibitions coming up? Where would one go to see more of your work? How can people support you and your artwork?
My children's book can be found at www.thankyoumebook.com or at https://www.amazon.com/Thank-You-Me-Elena-Reznikova/dp/0998290300
It's also available for sale at the Jung Center and the Unity Church bookstore. Some paintings and illustrations can be found at www.elenareznikova.com. My book design website is www.DTPerfect.com.
Contact Info:

Image Credit:
Images are my own. Zen Moments is copyright Master Miao Tsan (www.miaotsan.com) and Bright Sky Press.
Getting in touch: VoyageHouston is built on recommendations from the community; it's how we uncover hidden gems, so if you know someone who deserves recognition please let us know here.