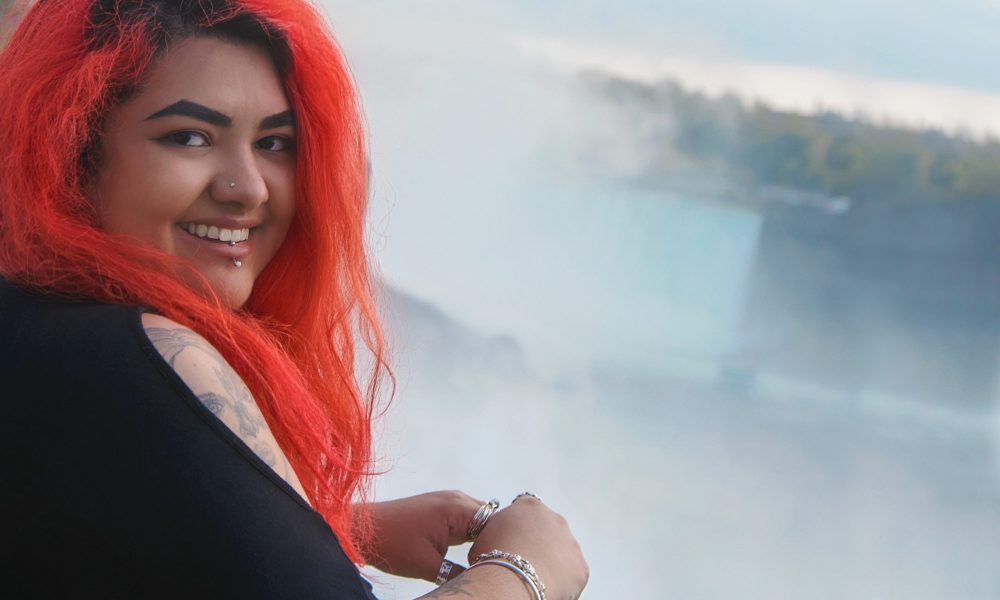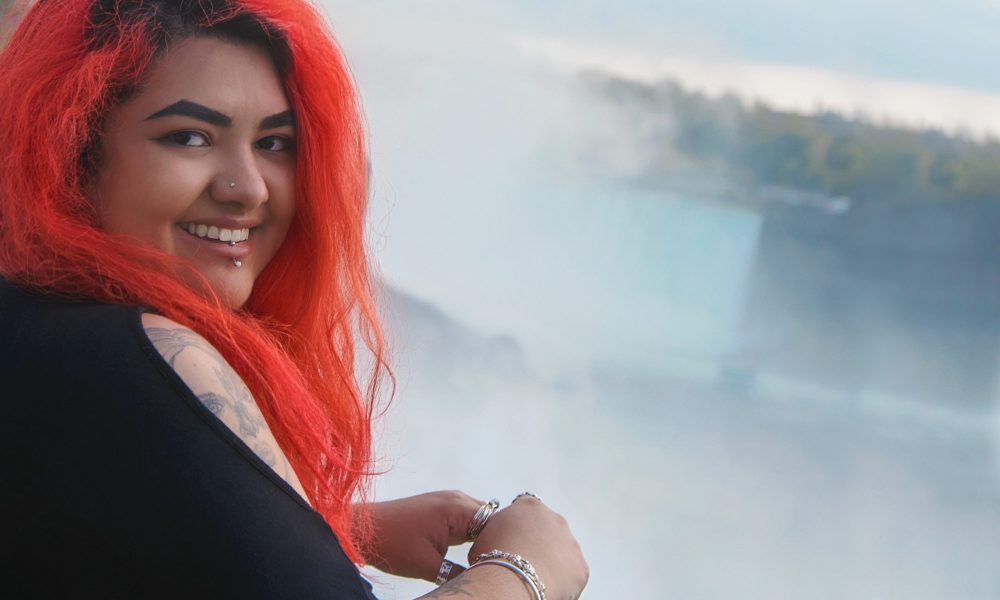 Today we'd like to introduce you to Josefina.
Josefina, we'd love to hear your story and how you got to where you are today both personally and as an artist.
Photography has always been a huge part of my life. When I was younger, about the age of seven, I started to run around with a little Kodax camera – taking photos of any and everything. For me, it was just "something fun" to do. However, that changed when I was 12. I was at a summer camp when I was introduced to darkroom development. For two weeks, I got to use a film camera to take photos of my bunkmates, my friends, and the camp's campus. At the end of the week, we got to develop that film and I thought it was the most fascinating thing. I continued to play with darkroom development for several years following that.
In 2007, while in high school, I experienced a pretty violent #MeToo incident and my whole world was flipped upside down. Those that I reported the incident too, did not believe me, and I was, essentially, silenced. My grades started to slide, and my diet became horrendous. A few months following that, someone suggested that I really focus on art to get my mind off things, but the singing that I did felt empty. The designs I made for textile art seemed flat and it was clear that I wasn't happy. It was then suggested that I take up photography – as a sports photographer. That would get me out with the action, but still, keep me at a distance from people. In a way, I feel as though that was a "sorry" without the "sorry." In 2009, when I was just a few months shy of being 18 years old, I branded myself as "Josefina Photography" with a concentration in sports photography – photographing all the teams: tennis, soccer, cheerleading, and volleyball (amongst others). Yet, my heart wasn't fully in it.
I turned to nature photography for a while, photographing the ever-changing sky, and exploring the mountains that surrounded me. It was peaceful work and I did get short bursts of exposure through that – but I still felt as though I was missing something.
In the fall of 2010, I went off to college, and it was about halfway through my freshman year, that I discovered the work of Jaime Ibarra – a fabulous photographer out of Austin, TX – and I was blown away by his work. Every image he created seemed to tell its own story and decided that I wanted to do something just like that. From the ashes of that particular #MeToo incident rose something beautiful – the passion that I had longed for – and the human need to find and tell the truth of every individual. "It starts with stories," someone had once told me. "you learn through stories, and others who have been there before you." I used those words to help fuel the fire to find the truth.
Though I love fashion photography and have shot an extensive amount of it, I have a special love for portraits. And I think that's because, in a way, they are more intimate, and they let you know who someone is, with limited props. It's more of a "stripped" shoot, if you will, because it is just you and the other artist, and you're not only photographing them in a way that will make them look good, but you're photographing *them* and who *they are*. And I know who someone is, I think, a powerful thing. It also brings a sort of "humbling" to people. Yes, there are celebrities and people who do crazy good in the world, but people tend to think that status is never attainable. I think it's important to remind everyone that celebrities are people too, that they are just like us… just with more unique opportunities. At the same time, there are other ordinary people doing extraordinary things – and I don't think that gets highlighted enough in the world. Almost everyone who I've worked with, everyone that I have featured on my website or any of my socials, has an incredible story to tell.
That's one of the things I love about photographing humans and why I'm glad that I found Ibarra's work and why I'm happy I took that leap; it's lead me to meet some amazing people.
My photography, of course, has changed and developed over time. I don't think you're ever done learning, nor should you be. I started with tutorials that I could find online and trial versions of software before I actually went out and paid for the real thing. I was able to reach out to Jaime Ibarra and get some one-on-one retouching lessons from him, as well as subsequent retouching lessons from Charles Hildreth and Charles Lucima. I have learned a ton about studio fashion/lighting/editing from both Lucima and from a workshop that I was able to take with Lara Jade, and I got one-on-one training in glamour photography with Alex Manfredini. Each workshop I have been to has taught me a considerable amount and really opened my eyes to how everyone can work with the same people, yet see someone so different.
Today, I'm proud to see my work in all the places it has been, The Huff Post, Playbill, The Elephant Journal, Atlas Magazines, Tattoo'd Lifestyle, with Endless Pools, and more. Every one of those has come at some kind of mile marker for me. The first Huff Post publication closed out 2017 on an incredibly happy note, after what had been a very rough year, and set the tone, I think, for some highlights out of 2018.
I actually haven't been able to work a lot this year, not in the way that I'm used too, but I'm hoping that will change in 2019. Photography and art are such a big part of who I am, so I'm hoping this adventure continues. I'm still learning, still growing, still expanding. I would, one day, love to shoot a spread for Vanity Fair and have an opportunity to meet Annie Leibovitz, but for now, I'm just taking it one day, one piece at a time. Art has always been very healing for me, and I hope, at the very least, when others see my work, that it brings them joy.
We'd love to hear more about your art. What do you do you do and why and what do you hope others will take away from your work?
I am, predominantly, a photographer. Occasionally, I'm a graphic designer. I can make posters, advertisements and construct websites, but 99% of the time I photograph other people.
The biggest things for me are "truth-telling" and emotion. Of the photography I shoot, portraits and fashion are among my favorites. Portraits – because you are learning the truth about someone. It's a "stripped down" version of a larger-scale photoshoot because it is just you and the other artist, and you are photographing them, as you seem them, and how they are. Fashion – because it tends to be very expressive – the clothing, the facial expressions, the colors – all of that is more about the who the person is, as they view themselves – what they like or find intriguing.
I'm very into color. A lot of the fashion work I have shot contains a lot of colored fabric, colorful backgrounds, colorful hair, colorful makeup, etc. I think that comes from my childhood days of coloring in coloring books. I always wanted the brightest image. When I do focus on black and white work, I want it to carry emotion. I have no issue stripping color from images, and sometimes there are just images that do not belong in color – the emotion is far more significant in a darker form. But there has to be a real reason for why the image is in black and white and not color.
While I do and have shot an abundance of artwork for other people, there is also a lot of work that I have shot for me. I have reached out to certain people, because *I* wanted to know them, or wanted to tell their story in my own little way. Or I have seen what they're capable of and want to create some extra little magic with them for my own art. Some of those shots haven't seen the light of day yet, or only a few images have been shared. They are the ones I like to go back too, in different stages of my life, and revisit them and edit something new. Or I'm saving the work for some other project than just public-platform sharing. Though, I do share plenty.
What do you think it takes to be successful as an artist?
Finding personal satisfaction with your art, and being happy with what you create.
Artists are very hard on themselves, and many are perfectionists – myself included. It is easy to get down about your art, especially today. We live in such a "social media world" where many factors are based on the number of followers you have or the number of likes you get. And from a business aspect, yes, I supposed that can be important. But from a personal aspect, it's really not.
If you, yourself, are happy with the content you create, eventually your audience will come. There are 7.5 billion people in the world, so it is utterly ridiculous to hold onto the notion that you will satisfy everyone. You can't. But if you are satisfied with what you created, there are other people out there will be too, and eventually, you'll all find one another.
So, in a lot of ways, I view happiness as success. If it's making you happy, and it's making others happy, then you're on the right path. Happiness and positivity attract others. The more you like your own stuff, the more others will too. At least… that's how I've always found it.
Do you have any events or exhibitions coming up? Where would one go to see more of your work? How can people support you and your artwork?
I was just featured in a segment of my friend's TV show, Sulavon's SheShed, which airs on WBTVN. She interviewed me about my decade as a photographer, where I got started, and what it is like to be a female photographer in a male-dominated industry, etc. That can be found here: http://womenontv.tv/s1-e21-sulavons-sheshed-with-guest-josefina-hunter-josefina-photography/?channel=sulavons-sheshe.
In August of 2017, I had a gallery showing at the Howard Theatre, in Washington, DC as apart of another much-larger show called Fixate. That was the first gallery showing I ever had, and it was quite the experience.
I've been published/you can find my work in: The Huffington Post, The Elephant Journal, New York City's Playbill, Tattoo'd Lifestyle Magazine (2x), The Atlas Magazine, Tinsel Tokyo, Saskatchewan Songs, Endless Pools and most recently in Ingham County Bar Associations' Magazine – "Briefs"
In terms of social media – I'm everywhere.
You can find my art via my website: http://josefinaphoto.com which is pretty expansive and allows for deep exploring into all the fields that I work in or am capable of.
Instagram: @josefina_photo, Facebook: http://www.facebook.com/josefina.photography, Twitter: @ItsJosefina_ where I share more of the highlight reels or links to a whole set at once.
And for those who really want to look further, I'm on DeviantArt as "JosefinaPhotography", Flickr as "Josefina Photo", and 500px – also as "JosefinaPhoto."
Follows there and comments are always welcome. I love to interact with people.
Contact Info:

Image Credit:
Josefina Photography ("Kristina Lee" for the image of me)
Getting in touch: VoyageHouston is built on recommendations from the community; it's how we uncover hidden gems, so if you know someone who deserves recognition please let us know here.