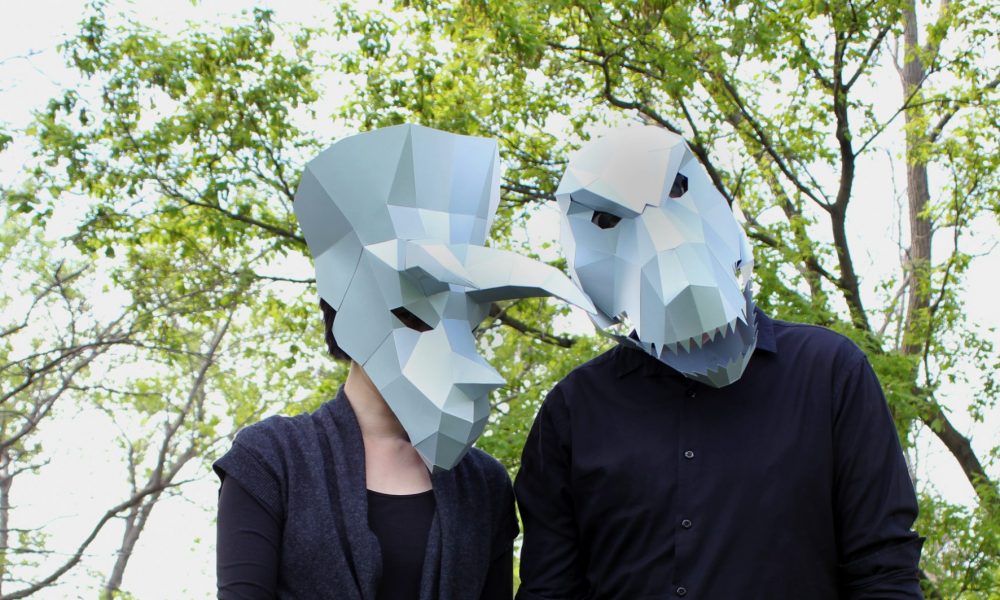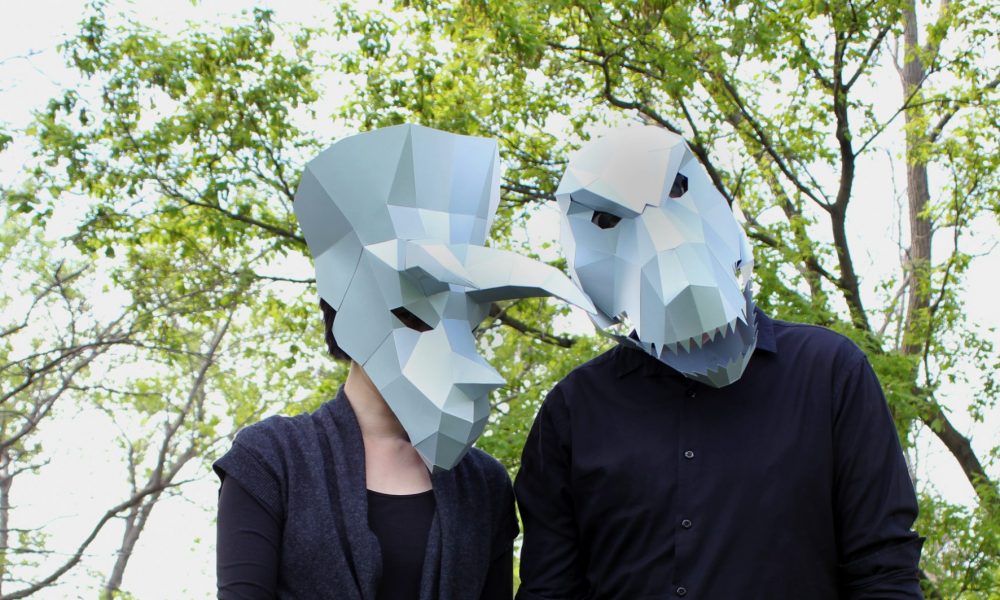 Today we'd like to introduce you to Judith and Rolfe.
Judith and Rolfe, we'd love to hear your story and how you got to where you are today both personally and as an artist.
Hello, this is Judith from JUDiTH+ROLFE, and I create contemporary artwork out of paper.
From a young age I've always been known as "the artistic one", but art was always more of a hobby. Pursuing art as a career simply didn't enter into the realm of possibility. I ended up studying architecture at Cornell University, and worked as an architect in New York City for over a decade. This is also where I met Rolfe, my husband. After years of us both working as architects, a job opportunity for Rolfe brought us to Minneapolis–Saint Paul, and gave me a chance to reevaluate my path in life. I've never really felt a true passion for architecture, so when given carte blanche to do anything I wanted, the only thing I knew was that I wanted to make with my hands.
My path to paper art unexpectedly started in 2016 when I was searching for personalized name gifts for my niece and couldn't find anything I liked. So, I decided to make some myself. The reason I was initially drawn to paper is because of its availability and transformability. Using a technique commonly known as "quilling", I started rolling paper coils, totally fell in love with the process, and have been working with paper almost every day since. Rolfe doesn't paper-craft, but his name is on the door because he's my partner in life and he comes up with the best ideas so it's only right that he receives some credit. He's also my behind-the-scenes guy, helping out with financial, legal, et cetera backstage stuff that comes with running a small business. One of these days he'll be able to post some of his work.
We'd love to hear more about your art. What do you do you do and why and what do you hope others will take away from your work?
The technique can broadly be called "quilling" since I primarily work with strips of paper, but I like to say I come at it with my own twist by using a unique and contemporary approach. Traditional quilling or paper filigree work consists of rolled paper strips manipulated into various decorative shapes. Those shapes are then used to create an image. In my method of working, instead of using the decorative shapes typically associated with quilling, I treat each strip of paper as its own line. The paper is still kept on edge and glued down individually to create the artwork, not unlike sketching with paper. My preferred process is to make unmounted pieces, meaning the paper strips are glued to each other but not glued down to the background panel or substrate.
My art is influenced by my background in architecture and design. Geometry, patterns, flora, and typography are constant themes in the work. I primarily make my art for myself and hope it connects with the audience. What really humbles me is when others are inspired by the artwork and generate their own art and ideas from it. If my artwork can invoke an emotional response in the viewer, I consider that a success.
Choosing a creative or artistic path comes with many financial challenges. Any advice for those struggling to focus on their artwork due to financial concerns?
I'm so lucky in that Rolfe has a full-time corporate job and I don't have to worry about paying the bills, but obviously in the long run this isn't ideal and one of my goals in the next year is to make a profit doing what I love. I'm still learning as I go, and hence don't feel entirely qualified to give advice, but here are a few random thoughts.
Most artists are one-person shows, we are our own boss and we do it all. There are days when half the day has gone by and I haven't touched paper because I've been busy answering emails or posting on social media. Try not to let the menial tasks bog you down, always set aside some time in the day to create; after all, this is the bit all artists love doing. Keep creating things that you love.
Create an online portfolio so people can see your work and you can see how your work evolves. Growth is often only clear in retrospect. Curate your best work on your website. Don't underestimate the power of social media and hashtags, they can immediately connect you with a global audience. The majority of my sales, commissions and opportunities have come from Instagram.
Don't undersell yourself. I'm definitely still guilty of this, based on the time I spend on each piece, Rolfe always thinks I'm underpricing the art. It's okay to turn down offers or work if someone is unable or unwilling to pay what the art is worth. And don't be too hard on yourself. You might only see your flaws, but others see the whole piece.
Do you have any events or exhibitions coming up? Where would one go to see more of your work? How can people support you and your artwork?
The best and easiest way to see current work is to follow us on social media @judithandrolfe – Instagram, Pinterest and Twitter. You can support us by sharing our work on your social media, crediting JUDiTH+ROLFE, of course, or by commissioning artwork. I love creating customized pieces and have done so for clients all over the world.
We will also be participating in the American Craft Council Craft Show in Saint Paul, MN on April 5-7, 2019, so if you happen to be in the Midwest then, come say hi!
Contact Info:
Image Credit:
JUDiTH+ROLFE
Getting in touch: VoyageHouston is built on recommendations from the community; it's how we uncover hidden gems, so if you know someone who deserves recognition please let us know here.