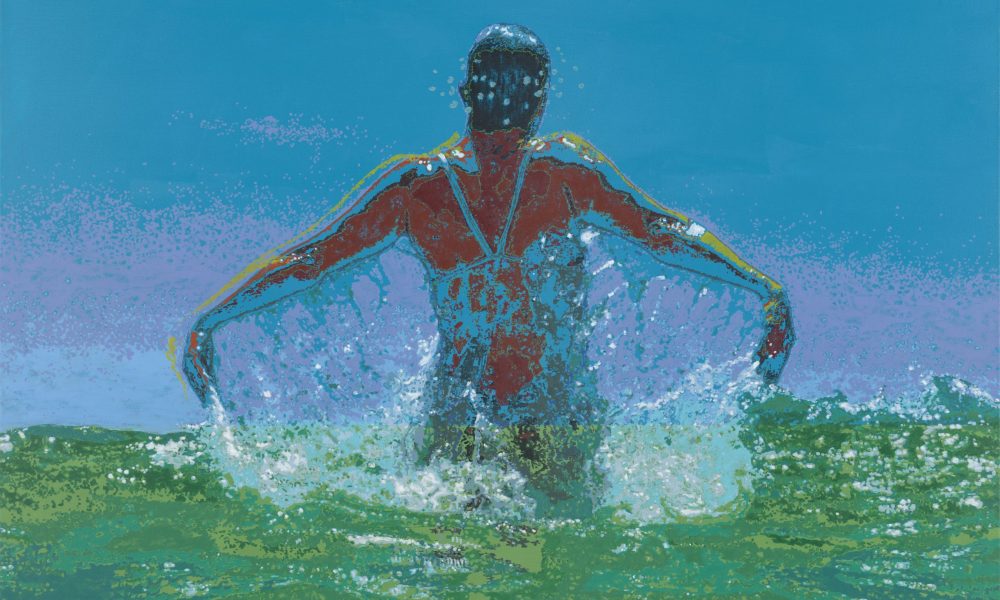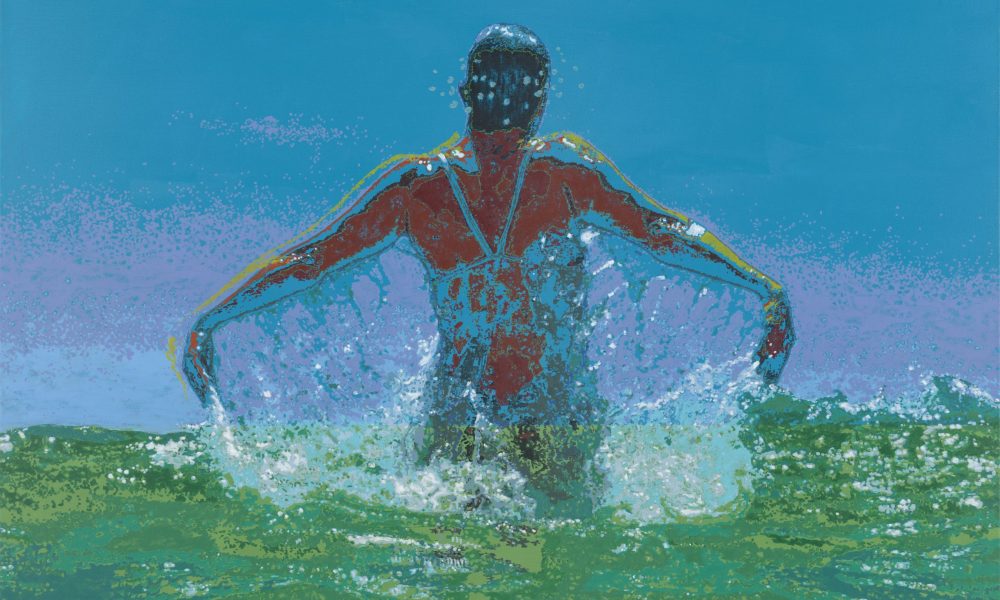 Today we'd like to introduce you to Karen Landrigan.
Karen was a successful corporate graphic designer long before she painted full time.
She was a competitive swimmer, a member of a serious choir, a wife, a mother and a passionate believer that a woman can accomplish anything if she sets her mind to it. Then one summer day her head exploded. A serious stroke erupted deep inside her brain and it nearly killed her. She was 50 and flat on her back in a Houston hospital with the familiar network of tubes and monitoring machines beeping away and fighting for her life. Karen has recovered now. She swims, she sings, she sketches and she designs funny greeting cards but mostly, in the quiet privacy of her home studio, she paints. And she paints magnificently.
Let's get one thing straight. Karen doesn't want sympathy. She loathes the idea that someone will appreciate her art just because of her life and death moment. But her work resonates with the viewers life experience and for some it brings tears. "I want people to like or not like my art based on what is on the canvas," she explains, "My stroke just forced me to pause. I've always been an artist, I've always worked creatively and I did not become a painter because of my condition. I decided to paint because I felt I had something to say."
To say Karen is a rising star in the international art world is understatement. Her paintings have instantly connected with art connoisseurs, gallery owners and professional societies. She was made a member of the Society of Canadian Artists which is an elected position in 2017 (she was born in Newfoundland, Canada), she is a signature member of the International Society of Acrylic Painters and a member of the National Oil and Acrylic Painters. Karen has been featured in numerous online art competitions and has consistently placed near the top in every competition she has entered. In three years she has accomplished more than most artists achieve in a lifetime. No seriously, her rise has been lightning quick and she is as close to a rock star as the art world gets. It is difficult to explain how competitive the art scene is but believe it that tens of thousands of hopefuls submit work every year and only a handful succeed.
"I had no idea when I started to paint seriously, how things would work out, "Landrigan said, "I'm a bit overwhelmed… and grateful." Landrigan's work is known for its powerful and emotional connection. There is almost always water in her scenes. Sometimes it is a swimmer in full stroke or perhaps a figure leaping through the waves as if to escape both the sea and life itself. There is this sense of striving for something unnamed in her work; a combination of great effort partnered with great joy.
"I have always set goals and worked my butt off to achieve those goals. I was born with a tremendous amount of resilience and I never think anything is impossible," Landrigan said, "I guess it's because I really enjoy achieving things. I like challenges." The challenge Landrigan faces now is simply keeping up with the demand for her work. She posts her art on her website and her collections are shown on several online art sites, a more complete list supplied at the end of the article.
"I get in a zone when I paint. I'm very mathematical in the beginning, I want things done in exact proportion. I tend to use color intuitively and I love water and the way water plays with light. I have my subject always with her back to the viewer and the feeling I work hard to transmit is the intrinsic beauty of effort. When we put our heart and soul into things, when we can eliminate the fear of failure we can do amazing things. That's why you and I are here on this planet. We are here to do amazing things. Everyone can".
Do you have any events or exhibitions coming up? Where would one go to see more of your work? How can people support you and your artwork?
Exhibitions
GROUP EXHIBITIONS
2018, Society of Canadian Artists (SCA) 2018 International Open Juried Exhibition
2017, National Oil & Acrylic Painting Society (NOAPS) Fall International Online Exhibition
2017, International Society of Acrylic Painters 2nd Annual Online All-Member Exhibition
2016, The International Gallery of the Arts (IGOA) 2nd Annual "Art of Humanity" Online Art Exhibition
2016, International Society of Acrylic Painters 1st Annual Online All-Member Exhibition
2016, International 6th Annual "SeaScapes" Competition, Light Space & Time Online Art Gallery
2016, The International Gallery of the Arts (IGOA) Placed Third in Painters Contest,
2016, International 6th Annual "Open" Competition, Light Space & Time Online Art Gallery
2016, International Society of Acrylic Painters 7th Annual International Open Online Show
2016, Society of Canadian Artists, Open National Online Exhibition
2016, Figure50, National Showcase of Figurative Art, USA
2016, Conception Contemporary Art Show, Dallas, Texas, USA
2016, International 5th Annual Annual "All Women" Competition, Light Space & Time Online Art Gallery
2015, International 5th Annual "SeaScapes" Competition, Light Space & Time Online Art Gallery
Contact Info:
Image Credit:
Artist Karen Landrigan
Getting in touch: VoyageHouston is built on recommendations from the community; it's how we uncover hidden gems, so if you know someone who deserves recognition please let us know here.