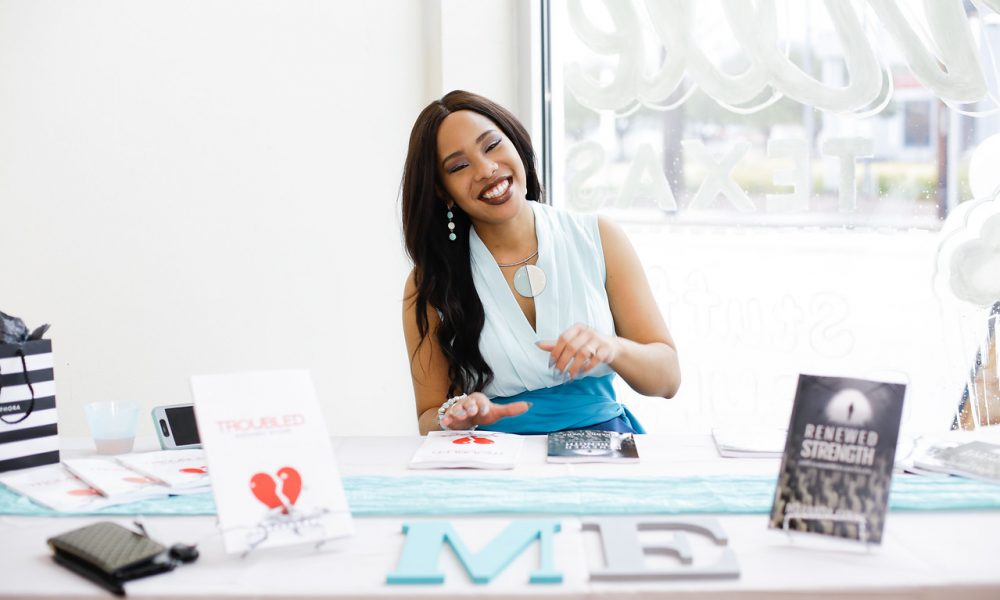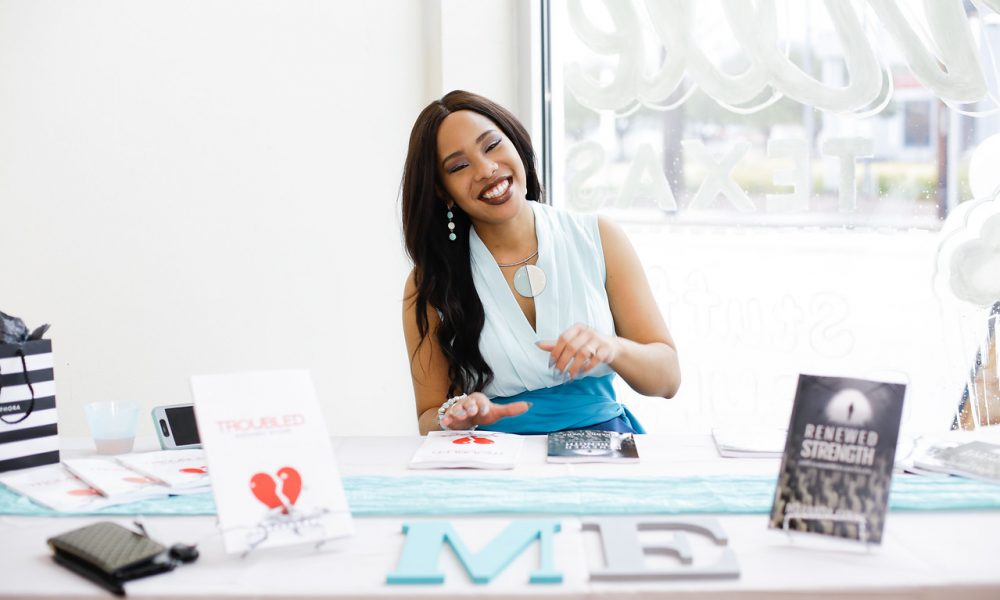 Today we'd like to introduce you to Maranda Evans.
Maranda, let's start with your story. We'd love to hear how you got started and how the journey has been so far.
It all began in 2004 when I lost my father to murder at the hands of his then girlfriend. The years following were filled with trouble, including being molested by my stepfather at age 13, and raped at age 16. I spent most of my teenage life depressed and suicidal. In April of 2014, I wrote my first book entitled, Troubled. It started as just a journal to release the pain that I had been carrying for ten years. Once I realized how long it was and how it could change not only my life, but the lives of others, I published and released my memoir.
From Troubled, the book, was birthed The Troubled Movement, a nonprofit organization dedicated to enriching and encouraging teens, young adults, and abuse victims. The Troubled Movement became a 501(c)(3) nonprofit on October 5, 2016. The following year on July 16, 2017, I published my second novel entitled, Renewed Strength: Steps to Becoming a S.U.R.V.I.V.O.R, in memory of my grandmother who passed July 16, 2016. Renewed Strength is a motivational manual for both men and women of all ages who have experienced trials and tribulations throughout their lives. S.U.R.V.I.V.O.R is an acronym with each letter being a different step, ending with Reaching Your Ultimate Goal. It is inspired by the scripture Isaiah 40:31.
Since then, I have strengthened The Troubled Movement and host events all over the city of Houston. I am a Motivator and Mentor, by both speaking and being a listening ear to the youth of our community. I am the CEO of Elements of ME Writing & Motivation, that provides editing, writing, and self-publishing services. I also have a Master of Business Administration in Accounting and work as a part-time corporate accountant, as well as running my own private bookkeeping company, Evans Bookkeeping.
I am a Jane of all Trades, but most of all I am a servant of God's people.
Has it been a smooth road?
The road has definitely been bumpy, covered in potholes, and has a few stop lights as well. My biggest struggle was losing my grandparents that raised me, Felix Stoot, Jr. and Mildred Stoot, in 2015 and 2016 respectively. They were my biggest support system and cheered me on since the very beginning of my journey. Once I wrote my first book, I learned to take my pain and turn it into purpose. When I lost them, I just threw myself into building my organization and businesses. I just wish I could hear their voices and feel their warm embrace.
Another struggle I deal with is I have been diagnosed with Anxiety Disorder and Post Traumatic Stress Disorder, which I see a therapist and psychiatrist for. I wouldn't necessarily call it a struggle, but it does make it hard for me do certain things, like attend social events. Along with my mental illness comes facing the abuse I suffered as a teenager. Since my family knew about my stepfather and decided against removing him from my life, I have come to a point where I must confront and break free from those that are closest to me. This article will be my first time speaking publicly about this situation, and I feel the chains breaking as I share this story.
My advice is simple. Your life belongs to you. Never let anyone, family, friends, enemies, nor strangers take away your purpose in life. We all have a purpose and each one is different. If you can't find it, work towards it and it will find you. No matter what, promise me you won't give up. Everything you never saw coming will try to tear you down. Don't fold. Don't fail. Don't fall.
So let's switch gears a bit and go into The Troubled Movement story. Tell us more about the business.
I do everything, except work on cars. Excuse my humor, it's a trait of mine to keep myself and others smiling. I am the Founder and President of one of Houston's biggest local nonprofit organizations, The Troubled Movement, I was recently recognized by Radio One Houston as, "An Ordinary Person Doing Extraordinary Things In the Community", for Black History Month, because of my work with the youth in Houston and surrounding areas. We have five programs, including mentoring and education. We give out scholarships through our L.E.N.S (Learning Never Stops) Education Series. We also were recognized for the #HoustonAfterHarvey Recovery Project in collaboration with New Perspective Development and BRANCH Houston, two other local nonprofits. More information on The Troubled Movement may be found at www.thetroubledmovement.org as well as The Troubled Movement on social media.
When I am not spending time with my teens, I am working on my third novel which will be the second part of my life story. In 2018, I officially began Elements of ME Writing & Motivation. I have ghostwritten three books, edited four, and helped publish those and more in only five months! I love reading and writing. I'm an introvert and grew up sheltered. I was the nerd in college that stayed in to do everyone's homework. Writing is my release and my motivation. I also post Motivational Monday videos on my YouTube channel and Instagram. More information on me, as well as Elements of ME, may be found at www.marandaevans.com and @elementsofme or Maranda Evans on social media.
I am set apart from others because I choose to be. I choose to be different. I'm a normal woman living in an abnormal world. I'm a natural leader. I push anyone and everyone in my life to succeed. Even while battling mental illness and tragedies I face, I never give up. God had a plan for all the things I went through and with Him, I truly believe I can do anything. Matter of fact, I know I can!
Who do you look up to? How have they inspired you?
I'm actually not easily inspired by others because I feel like we should inspire ourselves. I'm inspired by myself. I don't mean this in a conceded way, but just looking back over my life inspires me. I come from a middle-to-low class family, so I'm proud that I can break the cycle and do things differently.
Some of my influences are the works of Maya Angelou, Coretta Scott King, and Cecily Tyson. I have a phenomenal mentor, Charlie Marcol, who helped me become the author I am today. I also have a circle of wonderful friends that are my Sister Circle.
The woman who inspired me shaped me into the strong, black woman I am, and instilled in me a wisdom greater than any is my late grandmother, Mildred Stoot. Without her, I wouldn't be where I am.
Pricing:
Troubled the Book – $12.00
Renewed Strength – $15.00
Writing & Publishing Services – see website for pricing
Contact Info:

Image Credit:
Racquel Hegert, Stephanie Kamion
Getting in touch: VoyageHouston is built on recommendations from the community; it's how we uncover hidden gems, so if you know someone who deserves recognition please let us know here.