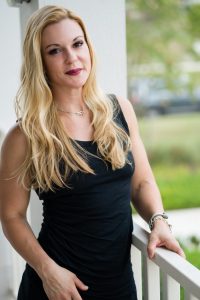 Today we'd like to introduce you to Dr. Regina Rodman.
Thanks for sharing your story with us Dr. Rodman. So, let's start at the beginning and we can move on from there.
I am a Facial Plastic and Reconstructive Surgeon. This is a plastic surgeon that specializes and does surgery only in the face. My focus is on bringing balance and harmony to patient's facial features. I see patients for cosmetic procedures as well as reconstruction after trauma, cancer, or birth defects.
To become a facial plastic surgeon I did four years of undergraduate work at Macalester College, but not in pre-med. I studied anthropology and then worked in social services for several years before deciding to pursue my goal of being a surgeon. Once I made that decision, I had to return to an undergraduate school, Loyola University in Chicago, to take the necessary science pre-requisites.
I went to medical school for four years at Rush University in Chicago. I did one year of general surgery internship at St Joseph Hospital in Chicago, then five years of Otolaryngology residency (ear nose and throat surgery) at UT Houston. After that, I did extra training in facial plastic and craniofacial surgery at SUNY Upstate in NY.
I am currently in practice here in Houston TX, with one office in the Memorial area and one in the Woodlands. It's been a very long road, but I would not  choose another path!
Overall, has it been relatively smooth? If not, what were some of the struggles along the way?
There are so many hurdles on my path I can only give a short overview. To begin, I wanted to be a doctor but hadn't taken the prerequisites. I moved to a new city, away from my family and friends, to start undergrad again. After medical school, I didn't "match" for residency. I knew my destiny was to be a surgeon, but I ended up without a surgery position. The chances of getting a spot in a second try are less than 10%. It was devastating!  I wanted a surgery residency more than anything, but it seemed out of reach.  Still I persisted, and applied again the next year.  I am happy to say I got a position in ENT! That position wasn't where I graduated, and I transferred residencies my second year which comes with a host of issues. Residency has it's own challenges including sleeping very little, working over 100 hours some weeks, and trying to learn all the skills needed to be a good doctor.  After residency, I applied for a fellowship in facial plastic surgery.   When I interviewed, I faced gender discrimination.  Still I got a fellowship with great training.  To complete the fellowship, I moved away from my husband (and dog) to train in the snowy cold of Syracuse NY. The practice I joined after graduating ended up not being the best fit for me and so, I've had to start again in a new office.  I've had to rebuild my brand in a new setting and prove myself all over again.  It has so long and so hard.  Still I would not choose another path.
Four main points of advice for young women:
IT IS HARD. It's normal for it to feel hard and to feel like you are struggling. If you are doing something that is challenging and above the norm, it is supposed to feel hard.
STAY THE COURSE. The path to success isn't a straight line. You will go in all directions, and sometimes you will go backward. Stick with it. Success comes from a series of small steps forward. It is persistence that will get you to your goal. Consistency over time leads to excellence.
BELIEVE IN YOURSELF. It has been shown in research that students who believe in themselves, who believe they deserve success are the most likely to succeed.
STAY THE COURSE. I know I said that one before, but I can not emphasize how important that it. As Winston Churchill says, "Success consists of going from failure to failure without loss of enthusiasm." We all fail. Get back up and keep going.
I am so passionate about this, I started a blog:
https://drreginarodman.com/blog/
What should we know about Rodman Facial Plastic Surgery? What do you do best? What sets you apart from the competition?
As I mentioned before, I specialize in the face. Even within this area, I am known for my craniofacial work. I have done additional training in bony contouring, so I'm able to perform surgeries that are not common. I do surgery on the chin, jaw, and forehead that most plastic surgeons do not. I am able to reshape the bony skeleton of patient's faces in a way that creates a powerful and dramatic change, while still appearing natural and balanced. I do surgeries for facial feminization that are not common in the US, including forehead reduction, brow bossing reduction, chin augmentation, and reduction, as well as jawline reduction and augmentation.
I hope that I am also known for truly caring about my patients. Not only do I want a good cosmetic outcome, but I want them to gain confidence and happiness with each appointment with me.
I am most proud of my work with transgender women in Texas and my mission work in India. I do facial feminization for transgender women, and I love to see them come back feeling more comfortable in their bodies. I also do big reconstructive surgeries for children and adults in India every year. The same pride comes when I see them the next year, growing and thriving with their defect repaired.
What do you feel are the biggest barriers today to female leadership, in your industry or generally?
The barriers to female leadership are very much alive today, but they are now (mostly) covert. In some ways, that makes them even more difficult to combat.
We are not used to powerful female voices. When we hear them they don't sound like men, and we label them as "shrill" or "annoying" or "too loud."
When women use these voices to ask for promotions or raise they sound like they are complaining or whining.
When women are aggressive and excel at their job, they are labeled "aggressive" and "not a team player."
We all have internalized stereotypes, men and women included. It is hard for women to lead because they have to break the stereotype to do so. Men are stereotypically strong, driven, providers. Women are stereotypically sensitive, communal, giving. When a man takes a decisive action to better his career he is seen as motivated. When a woman does the same, she is seen as selfish. It's hard for women to lead because we are constantly navigating the dual path of working for success, but also trying to keep everyone around her comfortable.
It's twice the work to get to the same place. It's hard, but as I said before, we have to persist. As people get more accustomed to hearing women's voices in positions of power, the paradigm will shift.
Contact Info:
Address: 9230 Katy Freeway Suite #420
Houston, TX 77055and 10847 Kuykendahl Road Suite #250
The Woodlands, TX 77382
Website: www.drreginarodman.com
Phone: 713-799-8989
Email: RodmanFacialPlastics@gmail.com
Instagram: dr.rodman
Facebook: Regina Rodman MD
Image Credit:
Drea Gonzalez, Ryan Barker, Sierra Prime, Sheneria Taylor
Getting in touch: VoyageHouston is built on recommendations from the community; it's how we uncover hidden gems, so if you know someone who deserves recognition please let us know here.