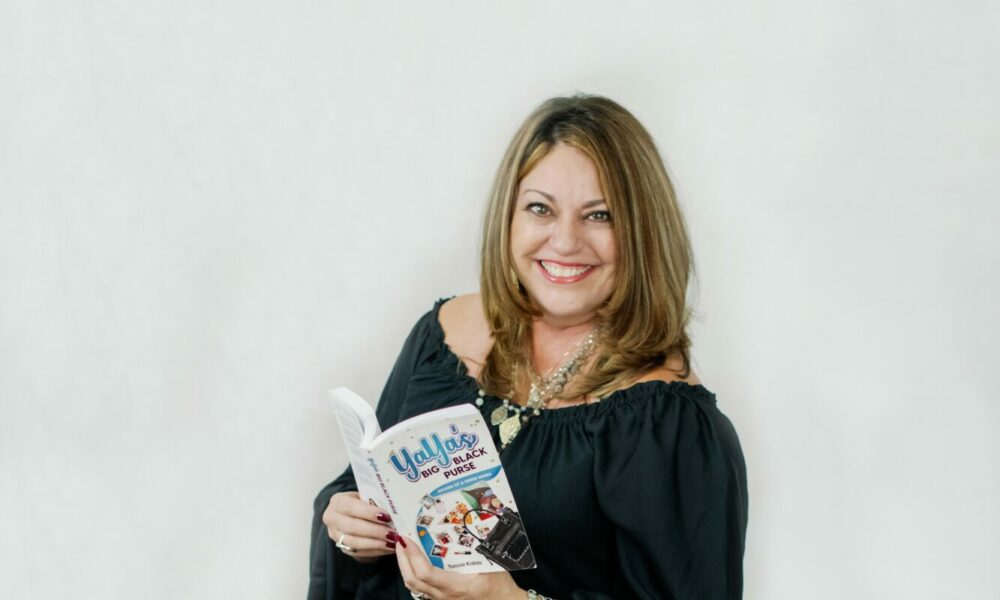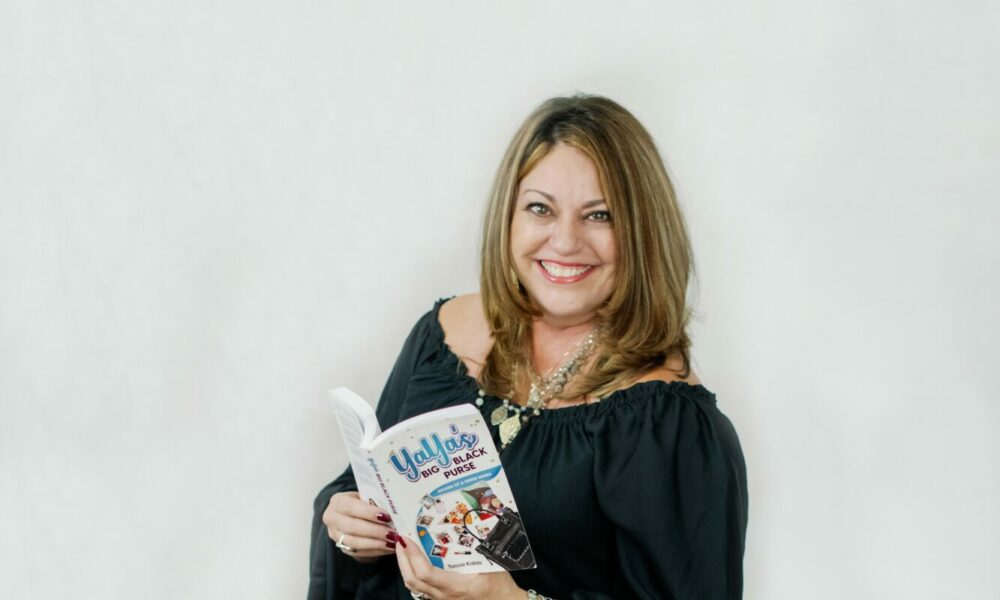 Today we'd like to introduce you to Tassie Kalas.
Hi Tassie, please kick things off for us with an introduction to yourself and your story.
Sometimes you have to grow up to appreciate how you grew up. On the floor of my closet, I have a boxful of dusty journals. From middle-school to middle-age, every secret crush, every public humiliation, each success and setback, is carefully documented in my cursive handwriting, preserved for posterity. From a young age, writing was empowering, a healing hobby that helped me find meaning in the mundane and humor in the heartache. I dreamed of being a writer, but certain I was the only one with growing pains, I kept my memories and musings private.
As I grew older, and survived marriage and motherhood, dog hair and divorce, time allowed me to see the funny in my failures. I began to take my writing more seriously, joining critique groups and attending workshops and conferences, and soon I was getting stories published in anthologies. Readers related to my humorous short stories about family and friends, and shared their own experiences with me. I came to realize people crave connection, and that by sharing our stories, we have the power to strengthen each other—to laugh about life instead of cry. Humor is that safe place we can go together to recharge, regroup, and reassure one another that we're all in this together.
I'm so excited to announce the launch of my debut collection of short stories, "Yaya's Big, Black Purse: Drama of a Greek Mama." Based on snippets of real life borrowed from my old journals, it covers four generations of a traditional Greek family, focusing on one member's modern day struggles as she grows up, grows older, and finally finds her voice—at the same time, she's losing her mind.
There seems to be nothing this mom can't handle. But when the husband she adores leaves her for a racy two-seater convertible, she has no choice but to learn from her past, face her future, and grow into the strong, independent woman she was destined to be.
Readers get to know her three children who fill her house and heart with life, love, and a whole lot of drama. They'll meet her mother and aunt, identical twins who go through life in matching elastic waist jeans, and her dad, the animal whisperer, whose pets talk back to him—in Greek!
They'll fall in love with Yaya, her beloved grandmother, whose iconic big, black bag is full of wit, wisdom, the occasional slice of pizza, and a whole lot of love.
Because Yaya knew it's never too late to start over. And that we're never too old to purse-sue our dreams.
We all face challenges, but looking back would you describe it as a relatively smooth road?
Every good story needs a conflict and a resolution, and mine is no different. In real life, and in my fiction, I've chosen to overcome life's obstacles with humor and heart. By writing about the universal topics of marriage and motherhood, friendship and family, I hope to help people realize that we're more alike than we think. Stumbling through a cringe-worthy blind date, recording a daughter's graduation with the lens cap on, or saying yes to the dress—and then fighting to fit into it, are the mini-dramas of life that make us human. And if we can laugh through our own embarrassing moments, we can help others see the humor in theirs. Laughter is a great reminder that life's too short to judge someone until we've read a chapter in her diary, or slow danced to "Stairway to Heaven" in her painfully high heels. In "Yaya's Big, Black Purse," growing up Greek-American isn't easy for the main character, but growing older is even harder. Like many women, she struggles to be the perfect wife, mother, and daughter in an imperfect world. But in the end, she lets love and laughter lead her, and learns that if she faces life with joy in her heart, nothing and no one can keep her down—at least not for long.
Can you tell our readers more about what you do and what you think sets you apart from others?
"Yaya's Big, Black Purse" would still be a dream hanging in the corner of my closet if it weren't for the individuals who supported me along the way. Each chapter is lovingly based on my Greek life and the people who make it a rich, fulfilling one. My family and friends are my inspiration and the heart of my stories, and through laughter and tears, make life worth writing about. There's something for everyone in "Yaya's Big, Black Purse"—each story even ends with a fun sketch by talented Houston artist, Joni Zavitsanos, who put a clever, artistic spin on each one.
It took a Greek village to write this book, and I'm grateful mine is full of loving, passionate people who are proud of their roots, and choose to live life as a Greek comedy instead of a Greek tragedy.
In this bittersweet journey of life, I still believe in happily ever laughter—and I hope you do, too.
How can people work with you, collaborate with you or support you?
Before I became an author, I didn't realize how much goes on behind the scenes to publish and market a book. When the writer types "The End" on the last page of that manuscript, the story is just beginning, and for that story to have a happy ending, it needs readers. Besides supporting a writer by buying their book, the greatest gift a reader can give is feedback. Writers spend a lot of time taming their inner critic. Learning that our work moves a reader to laugh or cry, or look at life through a light-filled lens makes all those hours battling writer's block and sipping tepid coffee worthwhile.
I love going out into the community to share my stories, and look forward to scheduling more readings and signings. From appearing on podcasts, to talking at schools and churches, and visiting book clubs, I look forward to every opportunity to bring people together through humor.
By far, the most fun part about writing "Yaya's Big, Black Purse," is meeting and interacting with my readers, the real people who struggle with marriage and motherhood, dog hair and divorce—the household heroes who laugh without fear of the future. My stories are for you.
Contact Info:
Email: tassietypes@gmail.com
Website: Tassietypes.com
Instagram: @tassietypes
Facebook: @tassietypes

Image Credits
Kati Hewitt Photography
Suggest a Story:
 VoyageHouston is built on recommendations from the community; it's how we uncover hidden gems, so if you or someone you know deserves recognition please let us know 
here.