Today we'd like to introduce you to Melissa Smith.
Thanks for sharing your story with us Melissa. So, let's start at the beginning and we can move on from there.
I have been a health and yoga professional for more than 25 years and teaching yoga for the past 18. I offer world wide retreats and yoga teacher training focusing on yoga therapy and restorative yoga which as prepared me to offer a retreat specifically dedicated to the needs of caregivers. I jumped into teaching Group Fitness in 1991 while attending Texas A&M University. Remember the Jamie Lee Curtis days?! My aerobic idol. After a Marketing degree in 1995 and an adventurous corporate career, I took time off to be a mom of two resilient boys. I've lived and traveled all over the US, in SE Asia (Kuala Lumpur, Malaysia), Calgary, Alberta and Houston, Texas and Santa Fe, New Mexico. I obtained my 200-RYT (350 hours) from Inspyrayoga in Kuala Lumpur, Malaysia in 2005.
My practice has truly evolved over the years after specializing in yoga therapeutics and restorative after earning my 500-ERYT with esteemed teachers: Leeann Carey, Donna Farhi, Jules Mitchell, Judith Hansen Lasater, Ricky Tran, Chrys Kub, Nicolai Bachman, Gary Kraftsow, and more.  I currently lead teacher training and retreats, specializing in Restorative Yoga and sustainable-therapeutically based Gentle Yoga.
Pregnancy Yoga, A Simple Illustrated Guide to Self Practice for Both Pre and Post Natal, was published in 2008. Proud to be an ambassador and contributor for Origin and Yoga + Mantra Magazine, a writer for Elephant Journal and other online wellness publications. I'm passionate about building connections, community and giving back through yoga, I was the founder of Houston's Breakfast Yoga Club which is a monthly free community yoga class attended by approximately 100+ people. It builds friendship and cohesiveness within the yoga communities while drawing awareness to various charities.
A speaker and advocate for research for caregivers of Alzheimer's and other Dementias, I coordinate an annual Caregiver Wellness Retreat for Caregivers of Alzheimer's and Other Dementias in both Houston, Calgary and soon, Santa Fe to offer respite and to raise awareness for Alzheimer's.
My step mother suffered from Early On-set Alzheimer's disease, and my father was her caretaker for more than a decade. Watching him and the toll it took on his physical and mental health was tremendous. It has inspired me to do something about it by offering what I can.
​
It's been my dream to create a retreat for caregivers and offer mindfulness tools and options for reducing stress and anxiety for themselves and for them to also utilize with their loved ones with the disease. 2019 will be our second year to host a retreat in Calgary and 2020 will be our 5th retreat in Houston.
Has it been a smooth road?
I recently read an impactful post by Brené Brown. Who doesn't love Houston's funniest "shame researcher"?
"It's not fear that gets in the way of showing up – it's armor. It's the behaviors we use to self-protect. We can be afraid and brave at the same time.
But the armor suffocates courage and cages our hearts. The goal is to create spaces where armor is neither necessary nor rewarded."
Having so much change over the past year has really my rocked world. We did an intervention for my oldest son for substance abuse and now he's in an aftercare program-the most difficult thing I've experienced as a parent. We are adjusting to his absence yet, he is very much present in our day to day lives, as the entire family is engaged in family counseling and supporting him through his process. Another son is shifting into adolescence with a lot more ease than I would have predicted. He was just two when we discovered he had a benign tumor in his left arm. After many biopsies and a year of chemo to shrink the tumor, he is as active as any other kid. Plays basketball, snowboards and is currently studying Latin when he's not watching re-runs of Friends (wow, that show has some unexpected generational mileage!).
This past Christmas, I got married. That was not on my radar. After the divorce, I thought I would not ever re-marry. And, yet, here we are. It's been the most peaceful and supportive experience of my life thus far. My husband does what I do – but in Canada. Runs yoga training and teaches yoga nidra to first responders. Feeling so fulfilled by the serendipitous opposites of both joy and suffering as a mother, wife, and family.
We moved back the US, from Canda and I feel like I spent more than six months just settling into our new home. We did a ton of Marie Condo-type purging and finally launched our little home studio.
This entire season (post-divorce and now remarried) has been way out of my comfort zone. And, I typically don't get uncomfortable. I love risk and challenge. The feelings Brené Brown describes: brave and afraid — oh how that resonates.
I dream of one day going off social media – just me and my family and some mountain time with a little yoga. And yet, as my best friend reminded me this week, the work we do in the world matters. I've never felt more fulfilled or proud of the offerings for caregivers and my love of teaching and leading groups on transformative retreats — and to keep doing that comes with staying engaged in the world. Connecting. Melting the armor – so that I can fearlessly be myself.
Please tell us more about your work, what you are currently focused on and most proud of.
I specialize in restorative and sustainable yoga. I've been leading teacher training in the Houston area yoga studios for more than five years now and feel like with each one, my depth of understanding both grows as my curiosity grows. Being a perpetual student helps and has allowed me to continually diversity and re-make myself every time we've moved.
I am most proud of the Caregiver Wellness Retreat. In a recent review of the retreat, a caregiver wrote: "The caregiver's retreat was simply put – amazing! I was expecting a relaxing day but had no idea the gift I was to receive. I was pampered, fed and loved more today than I have been in a very long time. A year ago, I was literally at the end of my rope contemplating suicide. An experience like this would have prevented me from reaching this extreme. Thank you, Melissa, for your heart and doing this for so many caregivers who would otherwise suffer in silence."
I don't know that I can add anything to that. I wept at her pain and also my heart filled to the brim with joy, knowing that we could give back in with an experience for her to call on time and again.
Were there people and/or experiences you had in your childhood that you feel laid the foundation for your success?
Growing up with a single mother, there are numerous life lessons I've learned from her and hoping that I've gleaned the best parts of my parent's personalities, I pray that my kids take my most desirable aspects.
A sincere compliment can impact someone's day.
Mom can find something about anyone to compliment in a genuine way. Eye color, a smile, their children, their accent… you name it. What day isn't better when someone notices something about you and actually tells you unexpectedly that you are lovely?
Dreams are possible.
Growing up, mom always said I could be Ms. America if wanted to. I've never aspired for anything like that as a grown up. (I will confess to being 'Ms. Owl' in the 9th-grade beauty pageant! Big hair, green gown, and a ballet routine to a Gloria Estefan song…) Rolling my eyes whenever I heard her say this as a kid (who likes to be embarrassed in front of their teenage friends?), I was secretly thrilled that my mom would beam with joy and confidence over me. Bottom line: 'if you can believe it, you can achieve it'. Straight from Zig Ziglar himself.
Life is magnificent.
Mom does not take things for granted. Always looking to the bright side, she makes the worst situations seem like a visit to Disneyland. Even a simple meal, prepared by someone else is magnificent! If I really look, really look, there is something wonderful- however small about each & every circumstance.
Always wear sunscreen.
Mom, always the Mary Kay saleswoman (all of my 47 years), has worn sunscreen religiously for all those years and nary a wrinkle can be found on her skin. I make it a routine: sunscreen goes on just like deodorant, brushing my teeth, or eating breakfast.
When you need help, just ask.
Mom can delegate tasks to complete strangers! It's unreal! I think this is in the genes. One Christmas, my grandma Walker (mom's mom) gave my husband (fiancé at the time) a pair of work gloves for Christmas. Then, sent him out to repair something. Welcome to the family; now get to work! The secret to delegating? Tell them why (people don't want to help when they feel taken advantage of but do want to help when they realize they are needed in some way) and then thank them generously (with praise or reward). (And skip the work gloves as a gift.)
Give generously and without expectation.
Mom would give her home (she did this), her car (she did this many times), her last dime (she's done this, too — only I wish I had been old and wise enough at the time to caution her not to in many cases), or whatever is needed to family, friends, or even complete strangers. We had a parade of characters live with us growing up, people who were just down and out in their luck which shaped my view on giving. I can talk a good game, but can I really live a generous life? A gift bestowed without motive is the sweetest thing I can give myself.
Contact Info: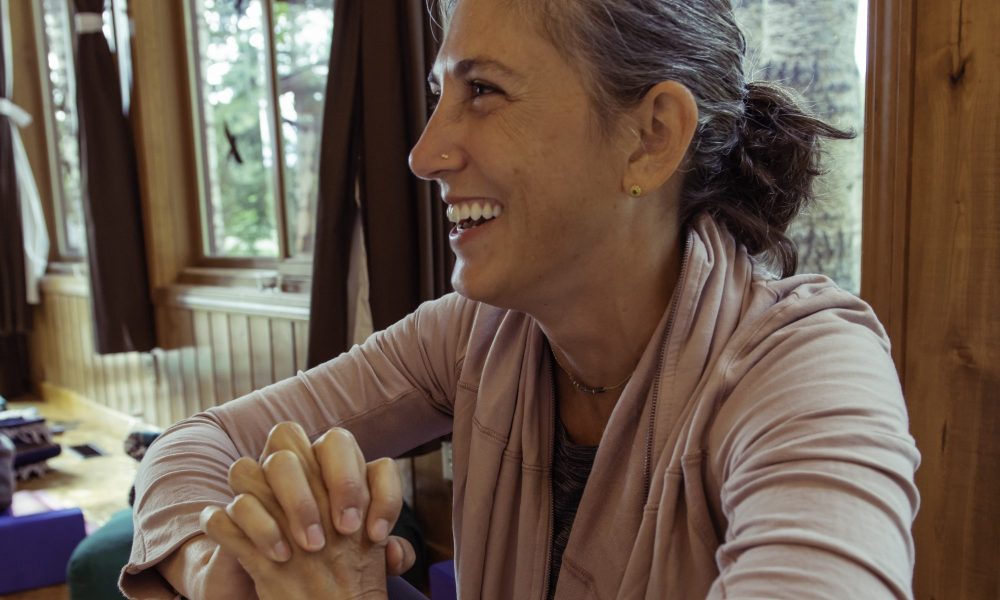 Image Credit:
Anthony Rodriguez, John Tran, Gabreilla Marks
Getting in touch: VoyageHouston is built on recommendations from the community; it's how we uncover hidden gems, so if you know someone who deserves recognition please let us know here.