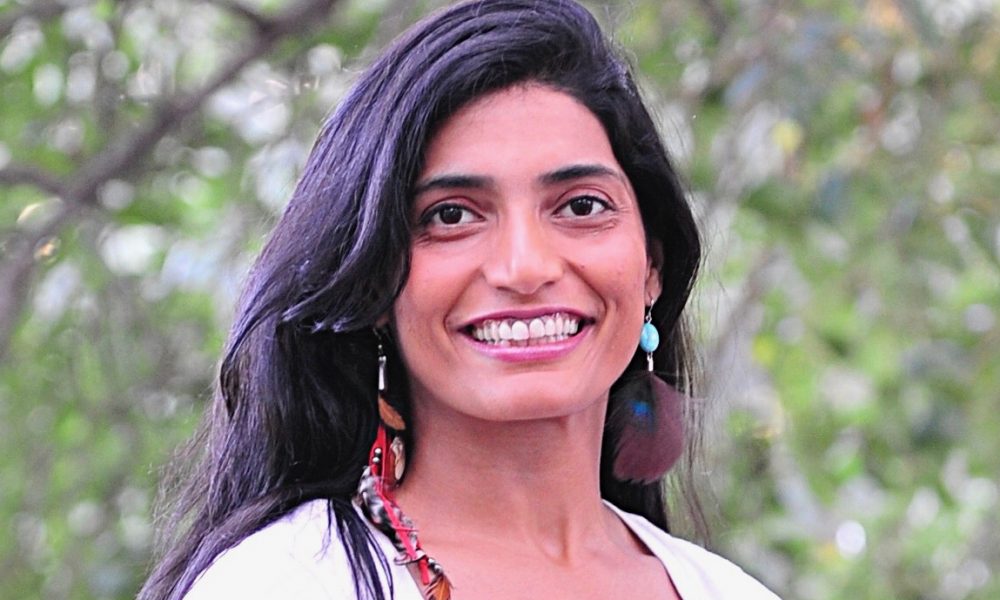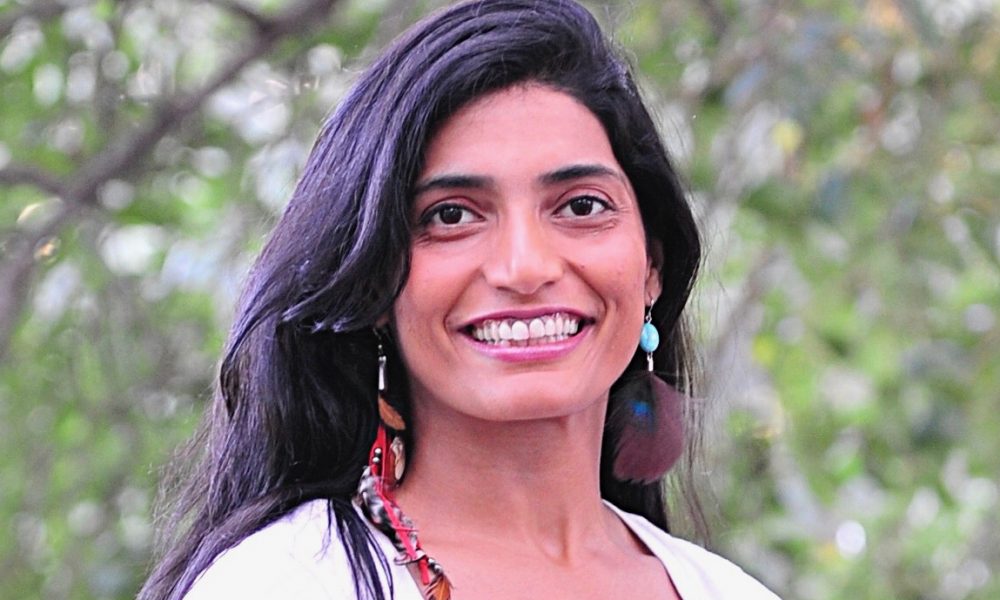 Today we'd like to introduce you to Shereen Yusuff.
Shereen, let's start with your story. We'd love to hear how you got started and how the journey has been so far.
I am originally Indian, born and raised in the Middle East in Oman. I spent roughly the first ten years of my life in Oman and the next ten in India. I did my aerospace engineering and jumped into the oil and gas industry as a part of the drilling sector. Through work, I have lived in India, China, the UK, Colombia, Ivory Coast, Brasil and now the U.S. (Louisiana and Texas). Growing up, I played tennis competitively and later on in life got into marathons, ultramarathons, ironmans, martial arts, extreme trekking, mountain climbing, and freestyle dancing.
Some of the feats that I did, had no training at all and it made me realize how much the body was capable of with the right mindset.
In 2017, I had my first surgery – I tore my ACL and went on to have 4 totally unrelated injuries back to back. I lost hope of healing and fell into depression. For the first time, I couldn't distract my self from the loneliness I felt. I had left home, had no family around me and was in a country where I didn't feel deeply connected with anything. So, I turned towards the holy scriptures – the Koran, Bhagavad Gita, the Bible, and Buddhism and started reading them and realized that they all talked about a concept of love that I couldn't really understand. I thought I had experienced love but not in the way it was described in these books. There, I started my exploration into understanding what unconditional love meant – which led me into the world of breath and meditation.
Today, I am a Wim Hof method instructor and a certified joint mobility expert (certified through FRC and Onnit). I own my own studio in Houston called Suda Prem Studio and am still very much working in the engineering sector.
"Suda Prem" is the name Wim Hof (the man who started the Wim Hof Method) gave me and it means pure love.
Overall, has it been relatively smooth? If not, what were some of the struggles along the way?
I grew up as a Muslim girl in a conservative society and that in itself had quite a few challenges. Oman also doesn't give citizenship based on birth, so even though I grew up and spent most of my childhood there, I was always considered a foreigner because I took the citizenship of my father (Indian). This resulted in a huge identity crisis because I wasn't sure which culture I belonged to – Indian or Omani. I was very tom-boyish growing up and enjoyed getting my self dirty, which ended up in numerous scars on my body, definitely not the norm in my society. For most of my life, I have felt like a major misfit – I always wondered why was I so different? I struggled with this thought, most of my life – the things I wanted to do and the things that were expected from me never seemed to match, and this resulted in a lot of internal frustration and conflict. It wasn't until the last couple of years, when I turned towards breath and meditation, that I started feeling more comfortable in my own skin.
I started working at the age of 20 – and drilling being extremely male-dominated – I faced a lot of situations where I was the only woman working offshore – that was definitely not easy. Whenever I had to work with difficult personalities, I never knew if it was because I was female or if it was because I was only 20, which triggered the uncomfortable situation. At 24, I became a manager in a country that had a completely different culture from what I grew up in and I realized I had a long way to go in terms of understanding how to manage people, especially since most of the people around me didn't understand my culture either.
The struggles never go away, you only become stronger. The road isn't any smoother today than compared to ten years ago. Today, at 35, I am a much more patient and empathetic person. I recognize that things will always go wrong but I can spend my energy making a difference in the areas I believe I have control over. Today, I am a production engineering manager and have seven people who report to me who I have a direct impact on – so I focus on ensuring that I do everything in my power to be able to give them a healthy working environment.
So, if I had any advice, it would be to focus your energy on areas that you do have an impact on. No matter what stage you are in your career, reach out to other women around you, and know that you are not alone. Open up and share your struggles and talk about the issues that you are facing – knowing that you are not alone, helps a lot in moving forward. Also, it doesn't matter where you are in your career if you are just starting out or are ten years into your current role – you can make a difference in your team, to the company you work for, to other women around you. Be kind and supportive to the women around you. Together we are always much stronger than walking the journey alone.
Please tell us about Suda Prem Studio.
Outside of being a production engineering manager, I am probably most known as a Wim Hof Method instructor. I teach people how to breathe and lead them into the ice using the pillars of the method. Through the method, one is able to reset their immune, respiratory, endocrine and nervous systems and access parts of the brain at will that science and medicine in the past mentioned were impossible to do. It is a scientifically proven method, which is what sets it apart from most other methods out there. Wim Hof, who is the founder of the method, still continues to be a part of numerous scientific studies and the method has shown to reduce autoimmune disorders holistically. It takes care of PTSD, fatigue, injury recovery, stress, anxiety, depression, insomnia, and numerous other conditions, just through breathwork. Introducing the cold increases the potency of the method. You gain most of the benefits just from doing the breath, so even if the cold scares you – start off with just the breath and you will see a difference in the first session itself.
Last year, I climbed a mountain that was 20K+ ft not taking any Diamox (high altitude pill) and only did the wim hof method and didn't have any issues with high altitude sickness. The method works!
What makes me different as an instructor would be that I focus a lot on the connection element. When I teach the method, I remind people that they are not alone – no matter what journey they are going through, that it is ok to share our fears and vulnerabilities with each other and together it is easier to work towards becoming happier, healthier and stronger. Once this realization comes over us, we then have the strength to turn inwards, to increase our level of awareness and take the time to understand who we truly are – what our true potential is and what our purpose is.
Were there people and/or experiences you had in your childhood that you feel laid the foundation for your success?
Tennis is an individual sport – once you get on the court to play a match, it is all you. You don't really have a coach standing on the sidelines telling you what to do. Since I played it competitively, I spent many hours conditioning my body, and in turn conditioning my mind. This definitely helped raise the level of discipline and focus in my life. To this day, I don't really drink alcohol or smoke or drink a lot of carbonated drinks because I didn't do that when I played tennis and I just carried the habit on, even after I stopped competing.
Being a driller in the oil and gas sector gave me the ability to make decisions very quickly. Some times we only have a couple of minutes to make decisions that could potentially impact millions. It was then that I realized that there is no such thing as good or bad decisions. You take the best decision with the data that you have at the time and you deal with the consequences.
Being in the oilfield, also helped me with traveling and living in so many different countries in the world – an opportunity that I am extremely grateful for. It helped me with understanding and being more empathetic towards other cultures and also question my own beliefs.
Lastly, but most importantly, I have always chosen to do experiences in my life that inculcated a lot of fear and angst in me. Be it doing an ironman with no training, or doing a 6 day hike in 11 hours, or sitting in an ice bath for an hour – I am not saying I have always succeeded, I have failed as well – but success or failure, I am always left with a lot of humility for what my body and mind are capable of, and it is what helps me keep my energy levels very high.
Contact Info:
Address: Suda Prem Studio
2215 Cleburne Street, Houston, Texas 77004
Website: www.suda-prem.com
Phone: 2818376586
Email: actnow.shereenyusuff@gmail.com
Instagram: @shereenyusuff
Image Credit:
The pictures of me on the tree are taken by Robert Hunt
Suggest a story: VoyageHouston is built on recommendations from the community; it's how we uncover hidden gems, so if you or someone you know deserves recognition please let us know here.