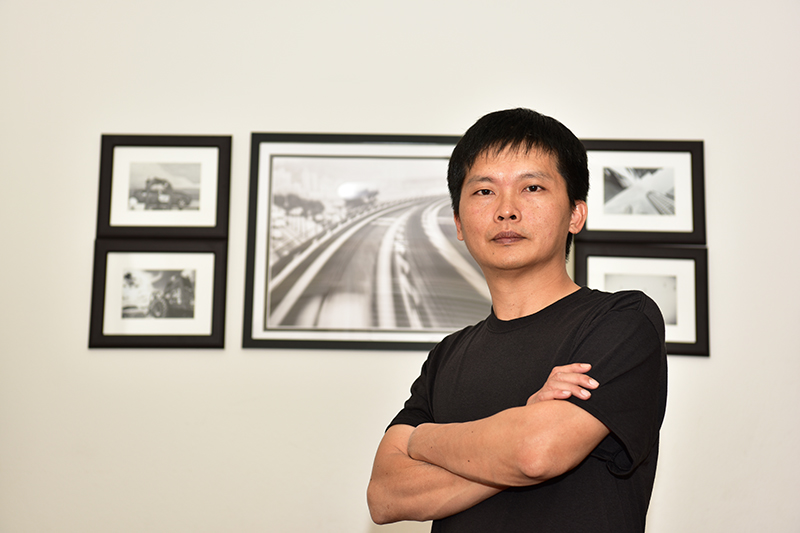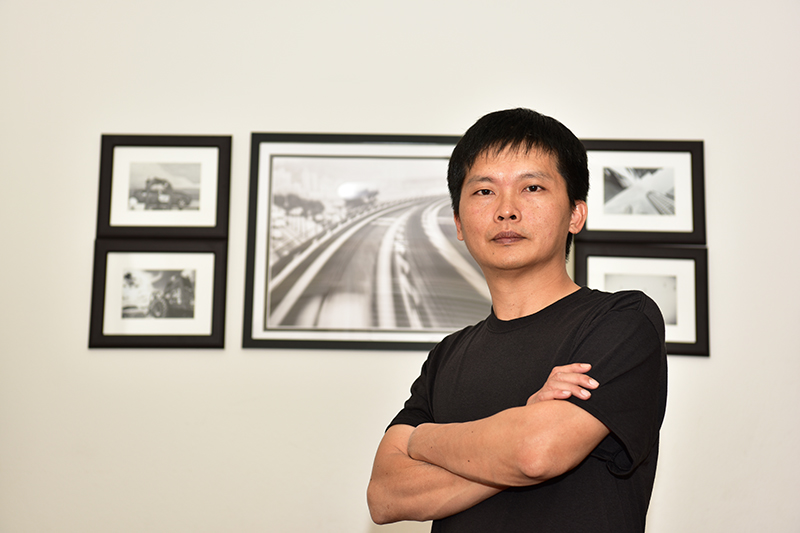 Today we'd like to introduce you to Albert Chen.
Albert, please share your story with us. How did you get to where you are today?
I am a Taiwanese American photographer based in Houston. I actually have an ultimate degree in Human Resources Development. Being a professional photographer is a big surprise in my life as it wasn't in my career plan at all.
Back in 2008, I left a job as a market research analyst while it was in economic downtime. Since then, it was very unfortunate that I suffered and struggled in a depression for some years. Worse yet, due to the ill, my mind couldn't focus. I lost my short-term memory and experienced a social isolation effect. My life went completely blank for two years. Until 2013, I started a consulting company and the business didn't go well as well. In-between, I only do some side jobs to keep myself in the loop.
My life tuned differently was the time when my father got a serious heart disease and went through a major surgery. And, it was the time I started to pick up a camera as a means of stress relief and regain my focus and memory.
Except for healing my ill and stress relief, photographing was also a hobby for me. Over years, this hobby has transformed into a passion and becomes my daily life. And now, I can't even live without this passion.
Over these years, I have rapidly developed my photography skills. I read considerable articles and books related to photography and view countless artistic work of other photographers.
In 2012, my photography work started to receive some regional recognition. One of the examples is that my work, "The Art of Color" was awarded as a finalist in the Via Colori Street Art Contest.
The recognition of my artistic photo work first reached an international level. In 2016, three of my work, named "Houston I45", "Houston Water Wall", and "Refined, Elegant, and Pure", received the Honorable Mention awards by the International Photography Award (IPA).
Early this year, my footprint in international photography contest journey has gone even further. Another my artistic photography work, "It's the light" was awarded in Sony World Photography Awards (SWPA) as a COMMENDED photography in OPEN COMPETITION under nature category. The SWPA is perceived the largest photography contest in the world. According to "The Atlantic", this year's contest attracted over 220,000 entries. I am glad to be awarded among this severe competition. Both IPA and SWPA have contestants from over 160 countries. In June, 2017, my photographs were awarded in another international photography contest, the Px3 in France. A total of nine photographs of mine were awarded including one silver medal and 8 honorable mention in a variety of categories such as travel/tourism, advertising/architecture, fine art/abstract, nature/landscape, advertising/food, and nature/book series.
Has it been a smooth road?
Hmm…. good question. Yes and no.
For the "No". As many other photographers, my photography business neither grow over night, nor go a smooth road. During early development of this business, the biggest challenge is to reach out customers. Fortunately, I had experiences in e-marketing so this helps quite a bit.
The second challenge is to meet clients' expectations. One example is that a previous client of mine requested candid shots in her original request in an engagement party but ends up with wanting the classic shots. I learned the experience along way. And now, I always spend time to fully communicate with clients and clarify clients' needs and wants before starting a project. And, I find that well communicated and collaborated projects often achieve high customer satisfactions.
The third challenge is if a client respect photography as a profession. During this technology era, camera is a fairly affordable to everyone and even a cell phone has nice capacity to take good photos though not necessarily great photos. Some clients perceive this profession as an easy job because a photographer just need to click the shutter and then earn the money. They do not respect the skills, knowledge, abilities we develop over time. In this sense, I had met some clients that they want the best services but just want to pay a minimum.
The fourth and last challenge I can think of might be just my own experience. I felt that as an Asian American immigrant, I have to do extra efforts and provide better quality of services than other Caucasian and native photographers to be competitive in the market. The way I seek to show my capability is continuing to submit my work to international photography contests. This way will accumulate my creditability and attract more clients.
For "Yes", as mentioned, photographing has the ingredient of my passions and is part of my daily life. So, I still enjoy this job.
So, let's switch gears a bit and go into the Albert Chen Photography story. Tell us more about the business.
The encouraging recognitions and awards I have received, as mentioned earlier, allow me to practice my photography service with confidence. I am a self-taught experiential photographer. I learn photography skills through problem solving. This way also allows me to have free-style thinking and be able to handle different kinds of cases without limiting in a certain style. It adds up my ability to be creative.
Currently, I serve all kind of photography services. I have had cases from event, engagement, wedding, session, portrait, headshot, maternity, family, newborn, concert, fashion show, stage show, festival, commercial, and even real estate, you name it.
What quality or characteristic do you feel is most important to your success?
As matter of fact, I don't have the most high-end photography equipment for my business but I DO believe the equipment is not the major factor to ensure a creativity of photo-shooting and the only route toward a photography business success. Instead, what is important is the eyes and brain behind the camera's viewfinder. I do not just shoot photos. I tell stories through photography. I love to take candid shots to capture the moments in life.
Besides, I learn clients' life style prior to every project and apply it through my camera's viewfinder and shutter. The photos I take turning out to best represent clients' unique characteristics. I always hold a professional attitude and exercise to meet customers' expectations for every single case, often time, beyond their expectations. I have excellent customer satisfaction and many of my previous clients become assets for my business expansion.
I love to travel and experience different kinds of cultures, people, landscape, and city. Architectures and city nightscape are most attractive to me. In my leisure time, I become a nature, landscape, cityscape, nightscape, and architecture photographer. Because of this, I am able to observe more sceneries that suitable for my prospective photography cases than other photographers. It not only allows myself to develop a "photographer's eyes" but also sparks my thoughts and imagination on how to apply these sceneries into the business practice I have right now.
If you are interested in getting a photography service, I am here to serve you. Please feel free to visit my website, photo channels, and social media to view my previous work as well.
Contact Info: