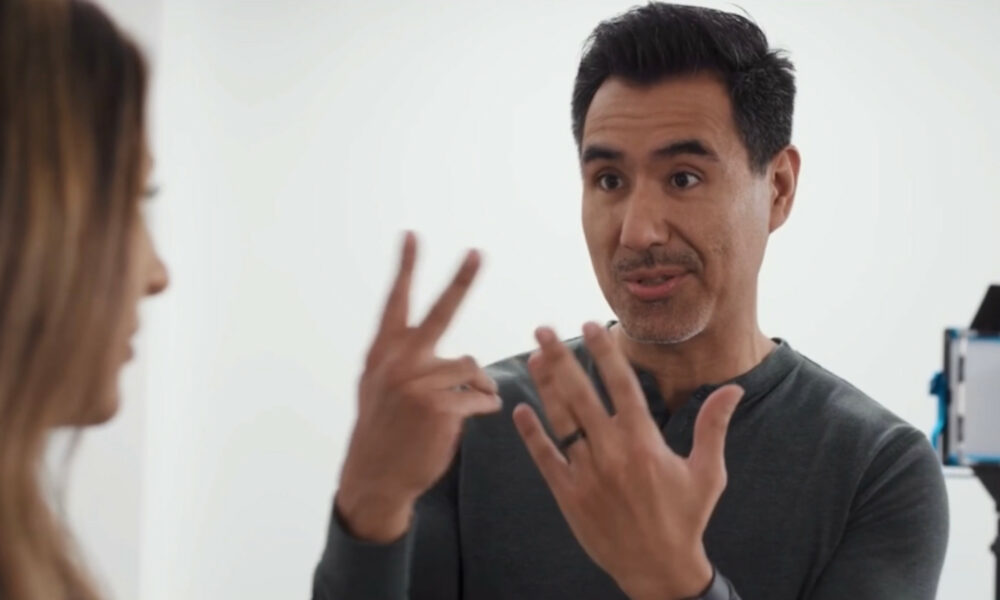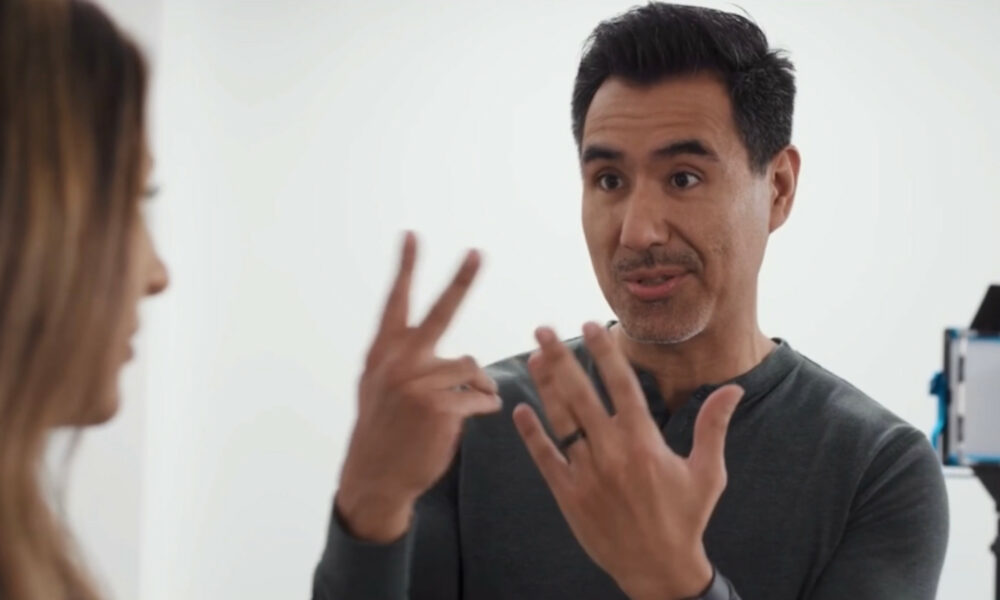 We are thrilled to be connecting with Alfonso Aguirre again. Alfonso is an Acting Coach, Model and is also a content partner. Content partners help Voyage in so many ways from spreading the word about the work that we do, sponsoring our mission and collaborating with us on content like this. Check out our conversation with Alfonso below.
Hi Alfonso, so great to have you join us again. For folks who might have missed our earlier conversations, can you please take a minute to briefly introduce yourself?
My name is Alfonso Aguirre and I am an acting coach and model in Houston, Texas. I teach on camera acting for commercials, improv, film acting technique and monologue development, among others, at the Page Parkes Center of Modeling and Acting, and online.
Can you share any projects that you have worked on recently?
Yes, thank you. So far, this year I've been in one short film and three commercials.
I played a supporting role in the short film "Friends Forever", written and directed by Eman Elsweisy, in Houston, set during the 2021 Texas power crisis in February.
In March I was cast in commercials for H-E-B grocery stores, Neighborly and Giant of Maryland.
I also worked in a photoshoot for a bridal editorial.
What do you enjoy most about teaching aspiring actors?
I love the classroom and the creativity that every student brings. But the thing I enjoy the most is seeing them have the courage to pursue their dreams – I love seeing them overcome their fears and take chances. It is very rewarding to watch them grow.
And so is getting a text from a former student telling me they got their first audition, their first callback or their first booking. Their victories are my victories. I enjoy them as much as they do.
How does a personalized acting coaching session work?
We have an initial interview session to find out what the student's goals are and what their experience level is.
Based on that, I write a plan of the things we would need to cover, and then we set up our first coaching session.
Every student is at a different stage of their journey, so that's why the interview session is very important. It helps customizing the program to each student's needs and level.
What would you say has been the most exciting point in your career so far?
Every booking is exciting because being on set is fantastic. No project is too small, and they all help your career grow.
2020 was a challenging year for the whole world, but in my career, it brought me some very exciting moments, for example, I got to audition for Red Notice, an upcoming film on Netflix starring Dwayne Johnson, Ryan Reynolds and Gal Gadot. I didn't get the role, but this was filmed in Georgia, and they considered this guy in Texas? It still makes me smile.
2021 has also been very exciting also because I've auditioned for more television shows. Texas is mainly a market for commercials, so when you are seen for television filmed in other States, it's mind-boggling. I can't say which, but I've auditioned for a Golden Globes nominated show several times in the last couple of weeks.
If you could go back 20 years from today, what advice would you give your younger self?
That's such a great question. I would've told myself to stop paying attention to what others think of me. To do what makes ME happy. We can't please everyone – that's a quest guaranteed to fail.
I would also encourage my younger self to never give up, because everything worth fighting for takes time and sacrifice.
What are some projects you have in the near future?
Hopefully booking my first guest starring role on TV 😅!
I am also playing a supporting role in a short film called "The Car Wash", by Katie Martin, and I am play the lead role on a short film called "Smeared", which was originally set to start production last April, but the pandemic hit us a few weeks before that. The film will most likely start production in the fall. This is a project dear to my heart and I am excited to get it back on track. You can find more information on this film at www.smearedfilm.com
Thank you so much again for sharing all of this with us. Before we go, can you share with our readers how they can connect with you, learn more or show support?
Of course, I am very active on Instagram and somewhat on Facebook.
Here are my links:
WEBSITES
www.thealfonsoaguirre.com
www.smearedfilm.com
SOCIAL MEDIA
www.instagram.com/thealfonsoaguirre
www.facebook.com/thealfonsoaguirreg
imdb.me/alfonsoaguirreg
www.instagram.com/smearedfilm
www.facebook.com/smearedfilm
Contact Info:
Image Credits
Page Parkes Corporation, Katie Martin, Nicole Freitag
Suggest a Story:
 VoyageHouston is built on recommendations from the community; it's how we uncover hidden gems, so if you or someone you know deserves recognition please let us know 
here.