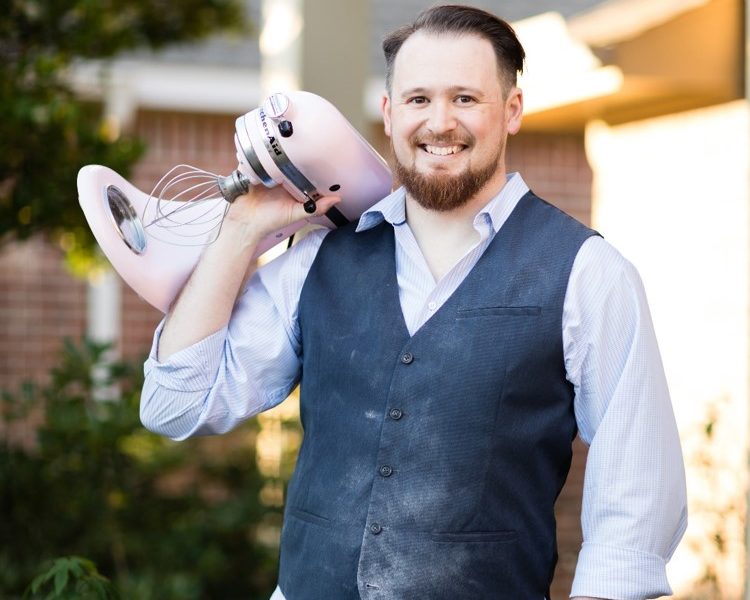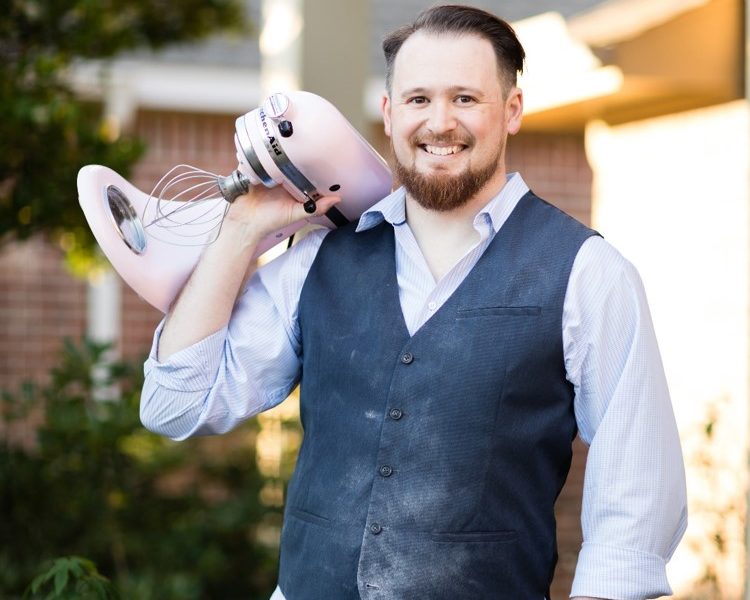 Today we'd like to introduce you to Allan Hursig.
Thanks for sharing your story with us Allan. So, let's start at the beginning and we can move on from there.
To preface. I never envisioned myself where I am right now. The most baking I did growing up was tubes of cookie dough and chalky, plastic-y store bought icing on Christmas Eve.
I was born and raised in Albuquerque, New Mexico, played soccer (a lot), did pretty decent in school, had great friends. It was a pretty typical childhood. Not much baking.
I went to college at the University of Tulsa, where I studied Energy Management in their School of Business. To put it simply, I was going to school to work in the oil and gas industry as a Landman. That's what I thought I was supposed to do. So I did. Through college… still… not much baking.
I got a full-time job at a large oil and gas company and they moved me out to Farmington, NM. I did my work. I didn't really know better. I was content. I was never excited to go into the office, however. Eventually, as a "beneficial" move to help me climb the ranks of the corporate ladder, I was moved to Houston. I knew very few people here. I ended up buying a house and starting my new position. Still, even with my own kitchen… not a lot of baking.
Roughly eight months after, I was moved to Houston, the oil and gas industry began to tank…badly. I was laid off in the first round of layoffs. I didn't know what to do. I tried looking for work. I applied wherever I could. The industry was suffering and with my very specialized degree, I rarely got a callback or interview. It was very depressing. Eventually, I had to sell my house, the first house I ever bought on my own, to keep from going under completely. It was a very confusing and emotional time.
But here's where my baking story begins.
To keep myself from going insane and in a desperate attempt to keep my morale up, I would bake and cook all sorts of homemade recipes. From homemade pastas and raviolis, to steak and potatoes, to breads and cookies. I was hooked on cooking and baking. Food Network and recipe blogs were my savior.
Eventually, mainly out of curiosity to see if I could do it, I wanted to try decorated sugar cookies with royal icing. My first batch was for a friend's party and surprisingly they turned out… not terrible (don't get me wrong, they weren't great by any means)!!! I was so pleased with them, I tried them a few times more for my family and friends. I then did a set for my girlfriend's godson's baptism. My mom saw them and with a little encouragement, I started an Instagram account (honestly, I never touched Instagram before that), set up a Facebook business page, got an email address and started The Bearded Baker. The rest is history, to be cliche!
At first, most orders came from friends and coworkers of my girlfriend. But, as people tried them and saw how beautiful and intricate a cookie could be, while still being delicious, my business began to grow.
There have been so many learning experiences on the way but I kept pushing my boundaries and seeing what I was capable of while staying true to my style. I treat each order like it's my own, I want to give my customers something I would be proud of, I also try to focus on every detail possible and I think that is what helped my business grow and prosper.
I have been doing this for almost 2 years now and it has grown into something I never expected 2 years ago! I am constantly doing custom orders and I have started doing decorating classes as well!
Great, so let's dig a little deeper into the story – has it been an easy path overall and if not, what were the challenges you've had to overcome?
It has not necessarily been a smooth road. One of my very first struggles was with pricing. I didn't know any better at the time. I was charging everyone $35 a dozen for any design. Simple to elaborate. $35. Nowadays, there are some orders where I will work 8-12 hours on 2 dozen cookies. I was killing myself for pennies. $35 was not indicative of my self-worth. And once I realized that and changed my pricing structure, it was like a brand new business. I was excited to work and make these beautiful cookies for my clients again!
It's not an easy road being self-employed. I am in charge of emails, invoices, photography, social media, making dough, baking the cookies, prepping the icing, decorating the cookies, packaging the cookies, making deliveries, etc etc etc. It's a lot more work than people realize. It's a stressful life knowing you don't make any money unless you get your product out the door. The constant worry of forgetting an order, worry of getting sick, worry of taking vacation, worry of any little thing slowing you down. And tack that onto a perishable good that you have to time very specifically in order to make sure it's the best when it goes out. It can get stressful. Oh, and the cookies are for an extremely special moment in someone's life. No pressure.
Late nights. Working on Fridays and Saturdays. Early weekend mornings. It's hard to find a work/life balance sometimes. But you learn, you learn and you overcome. Patience and understanding have been huge in helping me cope with some of these obstacles. And loving what I do and seeing people get so excited about their orders, it truly warms my soul.
The Bearded Baker – what should we know? What do you guys do best? What sets you apart from the competition?
The Bearded Baker was named because… I have a beard… and I bake…
But more in depth, I wanted something to set me apart from other cookiers in the craft while still being fun and honest to myself. Go to Instagram and look up other cookiers, find one thing most of them have in common. Go ahead… I'll wait… It's pretty easy to see. 98% of them don't have a beard! In all honesty, it's women, and don't get me wrong, they are amazing artists and bakers! I look up to so many of them. But, I want to be me. I'm a 6'4" guy who loves to bake and make amazing artwork on cookies. And, I wanted that to be shown on the forefront of my business.
I specialize in elaborate and intricate decorated sugar cookies. I try to make sure I get every detail perfect for whatever event and order I am given. I love being creative and trying new things. There are so many similar cookies on Instagram, and I kind of get sick of seeing the same unicorn cookie on Instagram (you know the one I'm talking about, the chubby one with a gold nose, gold feet and rainbow mane). I want to step outside the cookie box. Make something exciting and new! Make something that people will love. Make something that will make people smile. That is what makes me smile. I love these cookies that I make for people and I know people wouldn't come to me, unless they really wanted something special. And, that means the world to me.
I will truly take time to research what my order is for. I'll research the event, I'll get details about the party, who it's for, what it's for, what they are trying to accomplish with the cookies. And, I'll take all those ideas and run with it. Some orders, I will spend hours online researching. It truly is the little things that people appreciate.
I am so proud of how far this company has come. I believe, through passion, hard work, a kind demeanor and a true love and respect for my clients and their events (and a great personal emotional support system) my business has grown so much further than I could have ever imagined.
What moment in your career do you look back most fondly on?
My proudest moment. Singular???
That's tough because almost every order I complete is a proud moment. I am so thrilled with each order. I've had great and funny birthday orders, touching orders like for a family that just adopted some beautiful children out of foster care, sad orders like the one for Macaroni, the french bulldog, that lost it's battle with cancer, beautiful weddings and showers, baby showers and gender reveals. All beautiful in their own way.
All these events are special to me because they are special to others. They make me proud that these cookies will help bring happiness to an event. This makes me proud of what I do.
But one moment, of personal pride, was a recent order I was honored with doing for a very talented Courtney Patton. A beautiful singer and songwriter. After seeing some cookies I had made for some friends in the Texas Country Music Scene, she ordered a dozen for a giveaway for her fans at an album release themed after her new album (and a dozen for her and her family, I don't blame her!) Music, especially Texas Country music, has always been a huge passion for me. And being able to combine those passions meant so much to me. I truly put my heart and soul in her cookies. I honestly spent 12 hours just on the decoration for that order.
She also let me and my girlfriend into her show and it was the most amazing show I have seen. Seeing all my hard work and struggles over the last 2 years all seemed worth it. It was a fantastic feeling that I don't think I'll forget anytime soon.
I am also extremely proud of my style. My cookies aren't cookie cutter (pun completely intended). They are unique, different, fun. I am constantly smiling, laughing, feeling emotional while making these cookies. I'm not following tutorials constantly, I'm trying new things! If they work, great! If they don't, great! What can I do next time instead? That's important to me. Being me.
Pricing:
Custom Sugar Cookies start at $35 per dozen
Contact Info:

Image Credit:
Sarah Ainsworth Photography
Getting in touch: VoyageHouston is built on recommendations from the community; it's how we uncover hidden gems, so if you know someone who deserves recognition please let us know here.