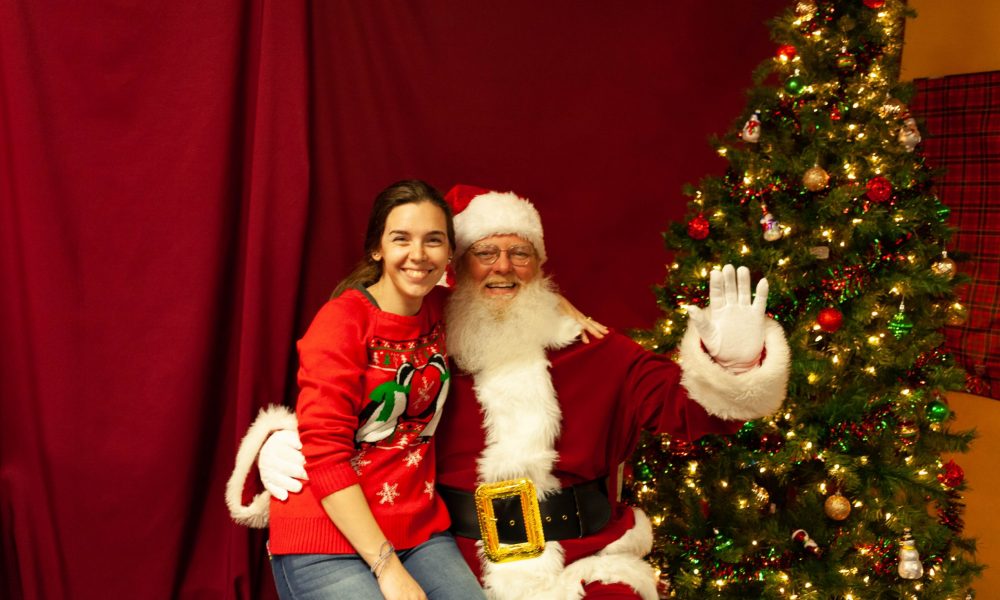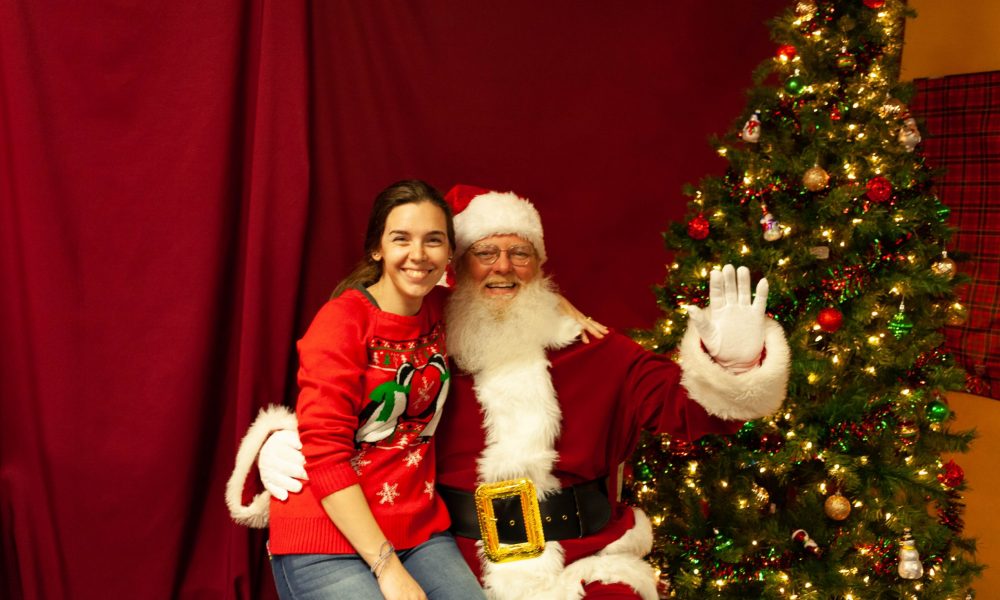 Today we'd like to introduce you to Ashley D'Annunzio.
Thanks for sharing your story with us Ashley. So, let's start at the beginning and we can move on from there.
Growing up, my family dynamic mostly consisted of my mom, my sister, and I. We lived below the poverty line and my mom worked multiple jobs and went back to school more than once in order to provide for us. We moved often, as rent usually climbed the longer you lived in one place. I went to six elementary schools, two middle schools, and three high schools spread between multiple states. I often found myself turning to the arts for comfort and escape from my problems, as pre-internet it was difficult to maintain relationships from a distance. In middle school, I discovered the yearbook staff and quickly fell in love. I was a member of my various schools' yearbook staff from then until I graduated high school in 2008. At that time in my life, my focus was heavy on journalistic writing, but I also caught the photography bug as everyone had to balance both types of assignments.
I entered college in the fall of 2008 and immediately enrolled in Photo 101, which started with black and white film SLRs and required us to develop our own images in the school darkroom. This experience really solidified my love of the camera and I often miss the hands on approach of film. I also focused that semester's portfolio on landscapes and themes like "man vs nature" or "nature vs nature" claiming that I would never photograph people again. Ahhh to be young and naive.
During this time, my mom became gravely ill. She wound up having emergency surgery over Christmas break where they removed 8 inches of her intestines, among other things. She was diagnosed with one of the most severe cases of Chron's disease that her doctors had ever seen and she needed nearly round the clock care for the next six months. I slept with her, helped her shower, drove her to various appointments, and spent a lot more time with her in hospitals. This put a halt on any plans I had for my education that next semester. That summer, my mom and sister moved to live with my mom's then fiancé, and soon my littlest sister would be entering the world.
When my youngest sister was born in the summer of 2010 my mom moved closer to me again and I moved back in with her to help her manage her health and a new baby. Essentially I became a mom at 20 years old, unexpectedly. That sweet baby is such a blessing in my life, and the whole reason I opened a photography business based around reproduction. I held my first maternity and newborn portrait sessions for my mom and her then husband and realized that THIS is where it's at.
At that point, I became absolutely obsessed with the art of newborn photography. I began following big names like Amy Cook, Rachel Vanoven, Jamie Anderson, and also a few friends who were also doing newborn portraits. I started collecting props and backdrop blankets from clearance sales and craft stores. I threw myself into learning everything that I could. I offered free sessions to my friends and family for years as practice, and oh man when I look back those first sessions definitely show my skill level at the time. I saved up and bought a better camera and upgraded a few other parts of my gear. I started the certificate of completion program at the Houston Center for Photography and started learning from the very basics. Literally, they have a class called "Out of the Box" that tackles the very first steps of even owning a camera. It's so great! I also took some workshops specifically on newborn photography and slowly my skill set grew, my style emerged, and my confidence soared. I decided to start a business.
I opened The Best Nest Portraits in June 2014 and business did well for a while. I wasn't yet bringing in regular enough business to be able to go full time but I was balancing my time easily and the small extra income I was bringing in felt great. For the first few years, my yearly income was doubling, and that was awesome! I made networking connections, I branched out into birth photography and found a whole new kind of passion I'd never experienced before. I journeyed with some of my clients from their pregnancy announcements through the arrival of their new additions and on into their little one's first year. I made lasting connections with some of my clients and had some struggles that greatly disappointed others. I worked expos and vendor events that gained me a little exposure. I really felt like I was on my way.
Then, a slow, slow decline began that has led to where I am today. In my mid-twenties, I became engaged and thought that I was on the road towards beginning my family. It quickly became apparent that I was wrong and so I called off my wedding. That opened the door for the beast we all know as depression. I took a break from my art and my business. I was sad and a little bitter and just didn't want my darkness to dampen the shine of my amazing clients. Since that brief break my business just hasn't fully recovered.
It is four years later and while I'm still meeting and photographing new families, I have yet to get back to a place of growth. This plateau has been long, and now with a Stage 3 Endometriosis diagnosis, a major surgery where I lost part of my reproductive system, and a deeper bought of depression, I know that it will be an even longer uphill battle. The thing is, I love my art. I love the clients who I have built relationships with over the years. I love updating images when a new sibling is added to a family and getting to see the growth of their older siblings who I photographed as newborns as well. I love developing my style and my skill. So even though depression still lingers heavy in my heart and my brain, I continue forward. When my clients conceive after a fertility battle, I celebrate with them. When my clients announce a surprise addition they hadn't planned, I am just as shocked and just as excited for life's crazy turns. For these reasons, I will continue to make my art for as long as people continue to ask it of me, and one day I know that this will be my one and only career.
Has it been a smooth road?
It definitely has not been a smooth road, but is it ever? The road wasn't meant to be smooth, otherwise we'd never appreciate success for what it is.
I've had various kinds of struggles in this business and so far, I haven't had one to keep me down yet. When I first started out, I had no idea what I was doing, every session I was just winging it. I'd spend eight hour days struggling with a fussy newborn, to go home and do some not very skillful post-processing for hours and all of this for sessions I was basically giving away considering the time I was spending. Eventually, after investing in some education I streamlined my process, learned about safety and posing, and got down the basics of newborn portrait editing.
Once I finally started to feel comfortable in my skill set my next set of struggles came from my personal life kind of imploding for a while. Calling off my engagement was one of the hardest decisions I'd ever made in my life. It was a necessary decision but it wasn't without consequence. I developed depression and spending hours of my life photographing and editing images of beautiful, happy, new families was just so heart-wrenching. I needed a break. After my break, I found that many of my clients had found other photographers they knew or liked, which made me happy for them but also was always a little bit of a bummer. Many other clients had wrapped up the growth of their families and weren't really booking family sessions either. I had lost the little interest I had garnered and struggled with how to get my name out there. I kept pushing forward, kept posting on social media, kept working expos, and slowly things started to pick up a bit.
My current major struggle is my health. In the early fall of 2018, as I mentioned earlier, I was diagnosed with Stage 3 Endometriosis. I had major surgery that took me about a year to fully recover from physically. I continued working in that time and to my own surprise managed to photograph a newborn at 3.5 weeks post op! That was quite a feat and I will always be grateful that client was a C-section mama who was kind enough to share her belly support wrap for the morning. I rocked that session and to this day, those are some of my favorite images. As a result of that surgery, my boyfriend and I were told that if we desired a family we should probably get the ball rolling. We began trying to conceive as soon as I was medically cleared. That was 18 months ago and we have not been successful yet. At this point, we're looking at options like IVF and possibly surrogacy. I have wanted nothing more than to be a mother my entire life, it's part of why I love my specialty so much. The entire process is beautiful to me and I love being able to honor that with my art. Unfortunately, my struggle with infertility also makes my chosen specialty very painful and I often find myself struggling with motivation and creativity. Nevertheless, I adore my job and will continue pushing my business forward as soon as this Covid-19 quarantine is safely lifted.
We'd love to hear more about your business.
I am the owner of and photographer for The Best Nest Portraits. I am a portrait photographer who specializes in what I refer to as reproduction photography, though I honestly need a better way to phrase that because I know it doesn't quite roll off the tongue. The reason I currently phrase it the way I do is that my passion lies not just in maternity and newborn portraits but truly in documenting the entire experience from the very beginning. I am always honored when a couple approaches me for announcement sessions. Choosing to add a new life to the world or to a family is a beautiful thing and helping families announce that decision to their loved ones is always a wonderful experience. Then if the family chooses a maternity session, I get to check in with them again towards the end of their pregnancy and document everyone's anticipation for the coming changes in their lives. After that, if they contact me again for a newborn session, I get to see everyone just a few weeks later and celebrate the arrival of their tiny babe. I also offer a package to document baby's various milestones throughout their first year and that gives me so much joy. Watching an infant blossom like a flower, and creating beautiful art to document them is such a gift in my life. But oh, the one big special moment that I love to document more than anything in this entire world is birth. Honestly, if I booked enough births I'd toss the rest and do nothing but that! It is absolutely the most miraculous experience that someone could ever have and I am absolutely humbled by it every single time.
The expansion of all families is something that gives me so much joy but early in my career, I noticed that the world of newborn photography seemed to be pretty heteronormative and also lacking in POC. Not to sound as if I'm bringing politics into this, but representation matters and documenting the growth of a family is something that families of all colors, dynamics, and abilities should feel welcome to. In the ten years that I have been slowly building what I have today, it has always been my number one goal to serve marginalized communities. For this reason, I advertise in LGBT+ groups, I offer discounts to various communities such as foster families, and I try my best to network in a way that makes me accessible to all families.
I would love to have a portfolio that better reflects that and as such, I am always hoping to hear from families who might be doing things a little differently. Polyamorous family who is expecting? Absolutely! Two gay dads using a surrogate to conceive? What a beautiful story! Family with special needs children? I am a nanny as my bread and butter job and have worked with kids of all ages, abilities, and social needs. I'm also a foster parent and have a list of trainings including First Aid/CPR. I love families and every one of them is different, to me that's something to be celebrated.
Is our city a good place to do what you do?
I think Houston is a great place to start a business of any kind, but especially in the arts! I will acknowledge that there is a heavy saturation of portrait photographers here, just as there are in any large city, but I don't necessarily see that as a negative. I feel that the array of photographers actually gives clients more control over the outcome of their sessions. If a client looks at my portfolio and doesn't love my poses or my editing style there's a long list of others they might fall in love with. And even better if I can connect a potential client to a better fitting photographer because they will remember that kindness and possibly refer a friend or family member to me next time.
Actually one thing I love about Houston is that our photographers utilize social media groups and we really work together. There are meet-ups and "shoot outs" often when someone gets a query they can't fulfill they'll put the notice out and always find a long list of others to recommend to the interested party. Photographers utilize each other to create memorable images of their own families. I've even seen instances where an emergency has happened and people jump in last minute to help others make sure their clients don't wind up disappointed.
Houston's economy (outside of this historical pandemic) is typically very healthy, there are families of all income brackets, the cultural diversity is astounding, the appreciation for art is palpable. I truly believe there are only a few cities that can rival what Houston provides for its budding artists.
Pricing:
Growing Family Package – $1250, includes an announcement session of your choice, maternity, and newborn sessions session
Welcome Baby – $2200, includes birth photography and fresh 48 session
Baby's First Year – $1300, includes newborn, sitter, and cakesmash sessions
Contact Info:
Image Credit:
Ashley D'Annunzio – The Best Nest Portraits
Suggest a story: VoyageHouston is built on recommendations from the community; it's how we uncover hidden gems, so if you or someone you know deserves recognition please let us know here.