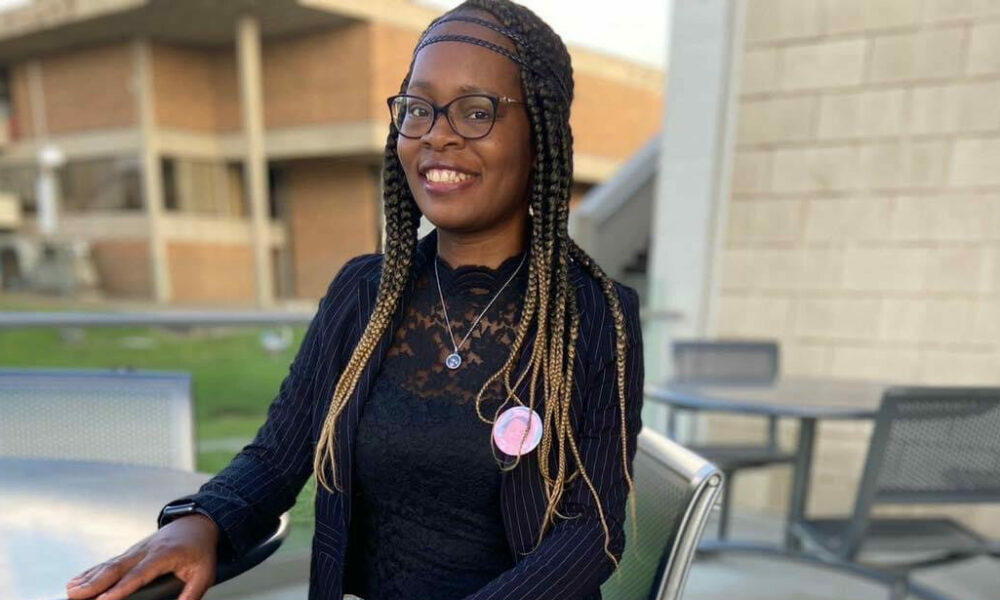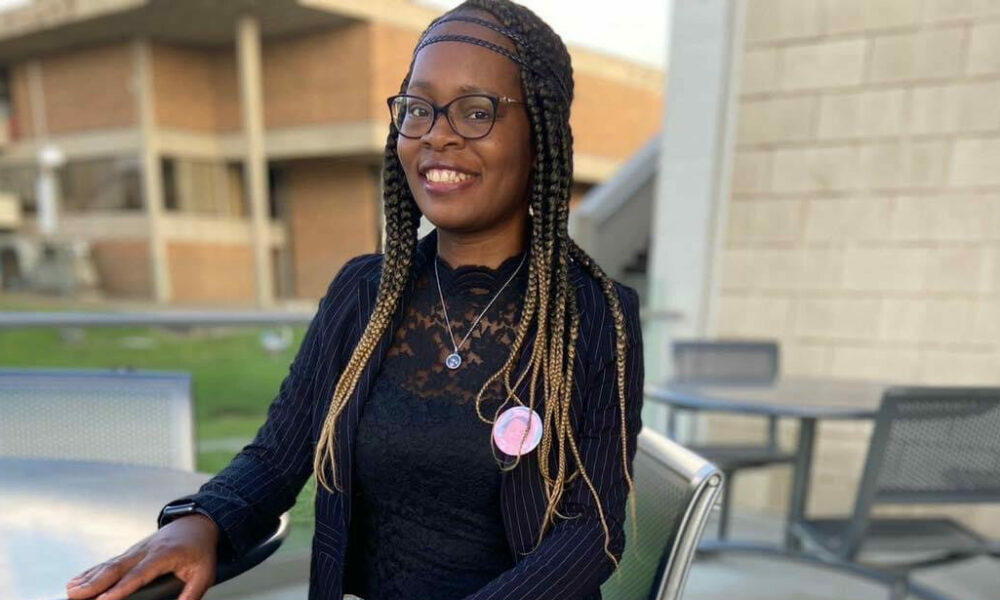 Today we're excited to introduce you to Ashley Gooden-Stewart. Ashley is a Grief Coach & Philanthropist and is also a content partner. Content partners help Voyage in so many ways from spreading the word about the work that we do, sponsoring our mission and collaborating with us on content like this. Check out our conversation with Ashley below.
Hi Ashley, so great to have you join us again. For folks who might have missed our earlier conversations, can you please take a minute to briefly introduce yourself?
My name is Ashley Gooden-Stewart, CEO and Founder of The Baby Stewart Foundation and Pocketful Of Hope Grief Coaching and Support. I am from La Marque, TX. I'm a wife and mother of three. I begin philanthropy and nonprofit leadership almost six years ago. After the passing of my infant son CJ Stewart in August 2015, I founded The Baby Stewart Foundation (501(c)3). I have provided my local community, surrounding cities, different states, and countries with baby necessities, car seat safety, disaster relief, homeless outreach, hygiene care, PPE, clothing, school supplies, and bereavement support. Our organization has helped thousands of families. To better support people on their grief journey and with pregnancy and infant loss, I became a certified Grief Coach in 2020. Normalizing the conversation of grief and loss and encouraging bereaved individuals is what I strive to do.
You've made a lot of progress since the last interview. Can you tell our readers about some of the great things that have happened for you since?
Our organization did not allow the COVID-19 pandemic to stop our services. We took extreme safety measures to host outreach events and to deliver PPE, hygiene items, and household cleaning supplies to clients. We assisted Hurricane Laura victims in Lake Charles, LA last year which was impactful and rewarding. We also hosted our first Grief Share on Galveston Beach in honor of Pregnancy and Infant Loss Awareness and commemorating loved ones gone too soon. Getting my certification in Grief Coaching from IOPGC and starting a grief coaching business was a big accomplishment as well. Pocketful of Hope Grief Coaching and Support is a business that is necessary due to unprecedented times. I received the MLK Day Award from Club 68, the Positive Black Women Rock of Galveston County 2021 award, and Ambassador of Kindness award from the Khambrel Foundation.
How have you changed the way you run business due to the pandemic?
Due to the COVID-19 pandemic, our mission for The Baby Stewart Foundation has changed. Even though we lost many of our donors and partnerships, the needs and the population we served grew tremendously. We started delivering PPE, household cleaning supplies, and hygiene items to those who were homebound and elderly. The elderly population expressed to our organization about feeling like the "forgotten" during the start of the pandemic. Taking care of those who were unable to shop amongst panic shoppers or with compromised immune systems became top priority. Majority of our mobile deliveries have been contactless. For our outreach events, our clients are asked to pop their trunks to receive supplies. With my grief coaching business, everything is virtual or by phone.
What encouraging words do you have for a woman raising children and running a business?
Women are the backbone of their families. Our children rely heavily on us and they look to us for love, support, and encouragement. It's easy to lose yourself in job roles, running a business, being a wife or partner, and mother. Never lose your identify. Know who you are outside of the titles you possess and what you want in life. You are a disservice to yourself and your children if you do not invest in your self-care, mental health, and wellbeing. It may be hard at times but you can do all things with faith and balance. All your hard work will pay off and your children will know how dedicated their mother was to build a legacy for them.
What makes your role exciting in your business?
For years, I have worked jobs that were unfulfilling. I always had this big capacity to care and help others. I have dreamed about founding a nonprofit for years. To finally follow my dreams and be a blessing to the people I encounter is exciting! I enjoy going out sharing my testimony with clients. I love passing out boxes filled with adequate supplies for my clients. I enjoy helping families or individuals and restoring their hope. With grief coaching, I have simply turned my passion into a business. Giving my clients the confidence and tools to move forward in their grief is fulfilling.
It was so great to reconnect. One last question – how can our readers connect with you, learn more or support you?
www.thebabystewart.org
www.facebook.com/TheBabyStewart
http://pocketfulofhopegriefcoaching.com/
http://www.facebook.com/CoachingWithAshley
Contact Info:
Image Credits
Jennifer Bannister "VeganQueenJenn" Robin Gooden