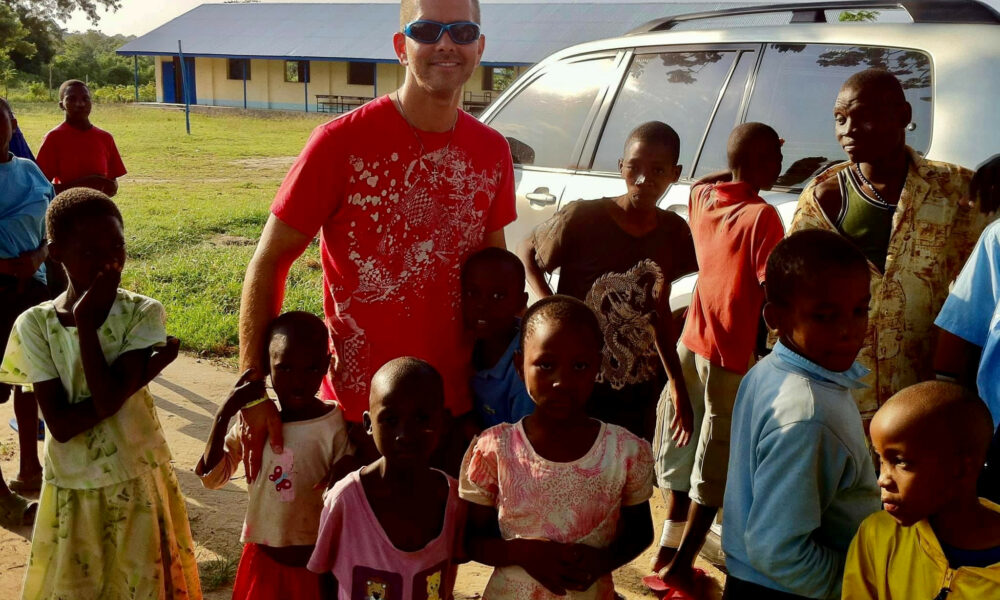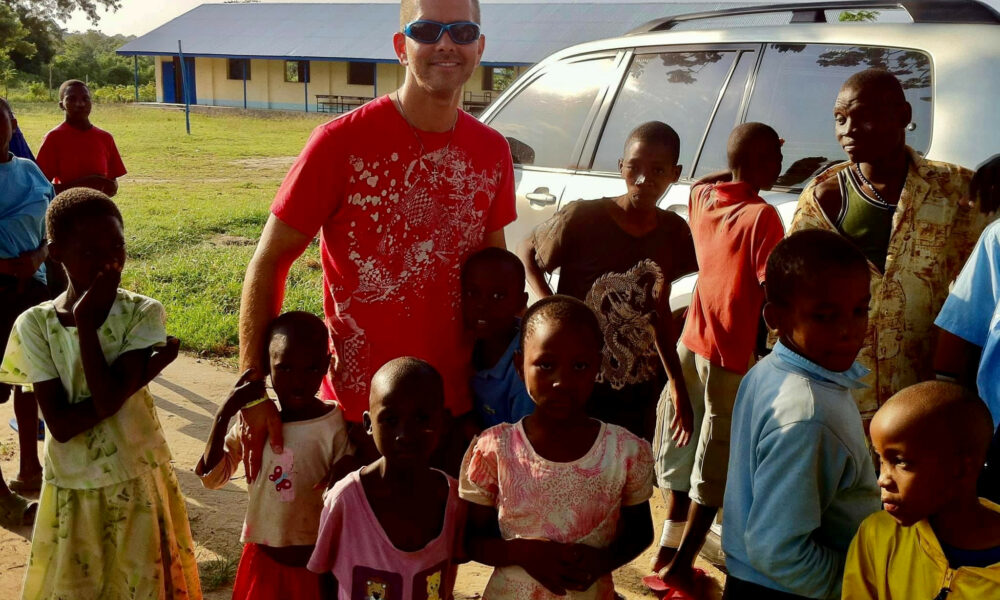 We are thrilled to be connecting with Brian Cloar again. Brian is the President/C.E.O of UnFinished International and is also a content partner. Content partners help Voyage in so many ways from spreading the word about the work that we do, sponsoring our mission and collaborating with us on content like this. Check out our conversation with Brian below.
Hi Brian, so great to have you join us again. For folks who might have missed our earlier conversations, can you please take a minute to briefly introduce yourself?
My name is Brian Cloar. I live in the Katy area with my wife and son, where I work as a Houston Community College professor. I also operate a nonprofit organization with my wife, Christine, and a fantastic team of volunteers who want to see the world changed for the better. I am a bit different than most I read about on VoyageHouston in that my "business" is a nonprofit that I "work" at for free. When I share what we do, my goal is not to grow a typical business that brings an income. My purpose is to bring awareness to our work and inspire people to partner with us to change the lives of a unique group of kids.
Tell us about UnFinished International and the unique need it fills within society.
UnFinished International is an amazing organization with an incredible team. We go into developing countries, identify children with special needs and disabilities, and try to restore hope in their lives. The bulk of our work right now is in Western Kenya. To most people in America, this sounds like nothing unique – and that is part of the battle we face when it comes to fundraising. Most Americans have a particular idea of disability that involves protective laws, social acceptance, and achievement. However, those ideals are predominantly Western and only exist in developed countries. In places like Kenya, mothers are still urged to kill their babies if they are born with a special need. Should the mother decide not to do that, more than likely, the father will leave. Often, this results in the mother abandoning the child to a grandparent if the child is lucky. This situation is exacerbated by the social and cultural stigmas associated with disability. Most children are hidden away as the family fears repercussions from society. Many will believe there is a curse on the family, or they committed some crime that resulted in punishment in the form of a child with a disability. Therefore, the children never get sent to school or get to associate with other children. The children and the family become untouchable. Also, poverty plays a part. School is not as free in most of the world as it is here in the US. When a family lives in poverty, they have to see a return on investment from their money to send a child to school. The views on disability that paint a child as "worthless" and "unable" prevent the family from investing in their education because they believe that money is wasted. This situation is the same for medical care. UnFinished steps in and attempts to fill this void while changing social stigmas. We locate children living hidden away in the villages, get them placed in school, get them medical insurance and treatment, and advocate for them within the school system, government, and local political system.
Why did you decide to do this work internationally instead of here in Houston or even the US?
My wife works as an advocate for children and families with special needs and disabilities here in Houston. Families here have systems in place to offer their children a fighting chance. Most developing countries have no laws or protections in place. We felt someone needed to stand up and fight for those who could not fight for themselves and had no recourse to do so within their country's laws. There is work we do here locally as well. We support a classroom of children with special needs and its teacher in the Richmond area – offering the teacher support with supplies and encouragement. However, the bulk of our mission is international. We understand caring for a child with special needs is a monumental task anywhere, even here in Houston. However, there are systems in place to ease that burden. The more you learn about disability in developing countries well, the more you cry. Children are still being killed at birth. Little girls with disabilities, well, you can imagine. When school is out, we have to make arrangements to send our girls to safe houses because they are in danger if they go home. We've been fundraising a while to purchase a safe home for our girls to go to when school is out. So, it's not so much that we don't work here in Houston. We do. It's more that our work is literally life and death internationally. So that draws us out into the world more than it keeps us at home.
Why is this work important to you, and does it spill over into any other work areas you do?
Social issues are a passion for me. Also, I am where and who I am today because people stepped in and helped me. So, I feel like I meant to pay it forward. I want to see the world as a better place, and that means everywhere. Some people are called to make their neighborhood a better place, and some people are called to make a village across the world a better place. There is a need for both. If we don't step in and help these kids – there is no one else. If there were someone else, we would not need to do it. The work UnFinished does literally saves the lives of kids who have done nothing wrong. It absolutely spills over into our work. I am involved in social justice work here in Houston, and my wife has dedicated her life to working with families with special needs. We are both Ph.D.s. Her's focuses on special needs, and mine focuses on reaching across cultural and racial lines to provide human services. So, we get our hands just as dirty in Houston as we do in Kenya. She's active in the school systems, and I'm pushing students and people to vote, fight for equal pay, a higher minimum wage, and other needed changes to our local and national social environment.
What qualifications do you bring to the table concerning this type of work?
I like to say I am "dangerously overeducated." My early life was in law enforcement and EMS. So, I saw some of the best and worst in society and learned some valuable lessons about what change needs to look like to be effective. When I left public service, I went into business. I've operated businesses with revenues greater than $100,000,000 annually. So, I know how to grow and maintain operations. I got an associate degree in business management and a bachelor's in business administration in those years. When I made my mind that I wanted to do international nonprofit work, I got a master's in international relations and a graduate certificate in nonprofit leadership and management. We then started UnFinished, and I began doing part-time nonprofit consulting. My experience and education in both business and nonprofit give me a unique insight into how to operate a nonprofit organization successfully. Because I am a glutton for punishment and could not let my wife one-up me, I finished my education with a Ph.D. in public service leadership focusing on multidisciplinary human services. So, I've been in the public service/business world most of my life. This type of work just made it more fulfilling.
Is the work you do for UnFinished all you do, or do you have other areas you also work?
No. As I said, I have my hands in volunteer projects all over town. However, I am grateful that Houston Community College allows me to pay my bills. I love pouring into my students and the opportunity to create future leaders and activists here in Houston. And I am always on the lookout for that next organization or activity that will allow me to influence my local area or the international community.
How can people help?
Ha! We all know what's coming here, right? No, seriously. There are really two ways people can help. First, we are always looking for new partners and sponsors. It isn't easy. As I said earlier, getting people to make that switch in their brain to what disability is here and what it is where we work is hard. Honestly, many people might not even be able to find a place like Kenya on an empty map. So, getting them to care enough to put their money into our programs can be difficult. Also, a lot of people want to send "stuff," not money. I have a garage full of crutches – literally. But it is costly to send "stuff." Also, we try to empower the people in the areas we work. So, we try to "buy local" and get the community involved. We are also trying to change the community mindset. The few items we could use are cellphones, cameras, and electronics. Our team in Kenya could really use new equipment and our budget just does not allow for such things. So, we would enthusiastically take those types of things off your hands. If you have upgraded a cellphone and are considering selling your old one, would gladly write you a tax letter for it. All that said, we are a 501(c)3 nonprofit organization. Any money donated to us gets you a tax break. We are also 100% all-volunteer. So, every dime donated goes to send a child to school, put food in their bellies, and give them medical insurance. Anyone wanted to be a change-maker can go to https://unfinishedinternational.org/support/ or our Facebook page. Second, and almost more importantly, we need technical volunteers. We are a small team of people who have full-time jobs and families. Again – we need volunteers – to help us with website design, social media, graphic design for t-shirts, fundraising, and communications. We could do so much more if we had the right people helping us with the things, we are not experts at like those listed above. So, it's not all about the money. (But the money would be great).
Alright, so before we go, how can our readers connect with you to learn more and show support?
We are in all the usual places, and I will list them below. The website and Facebook are the best places to reach us.
Contact Info: