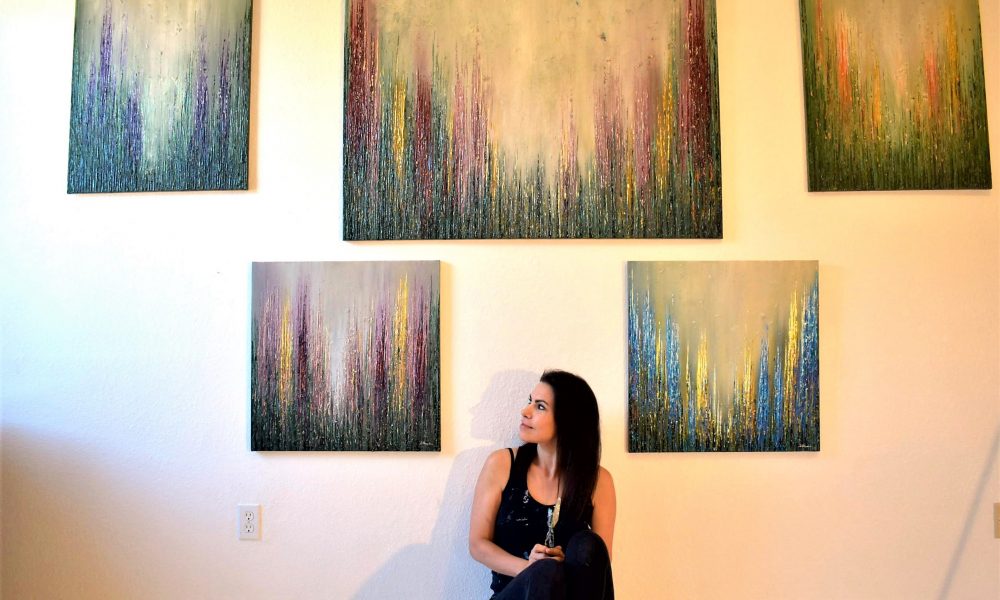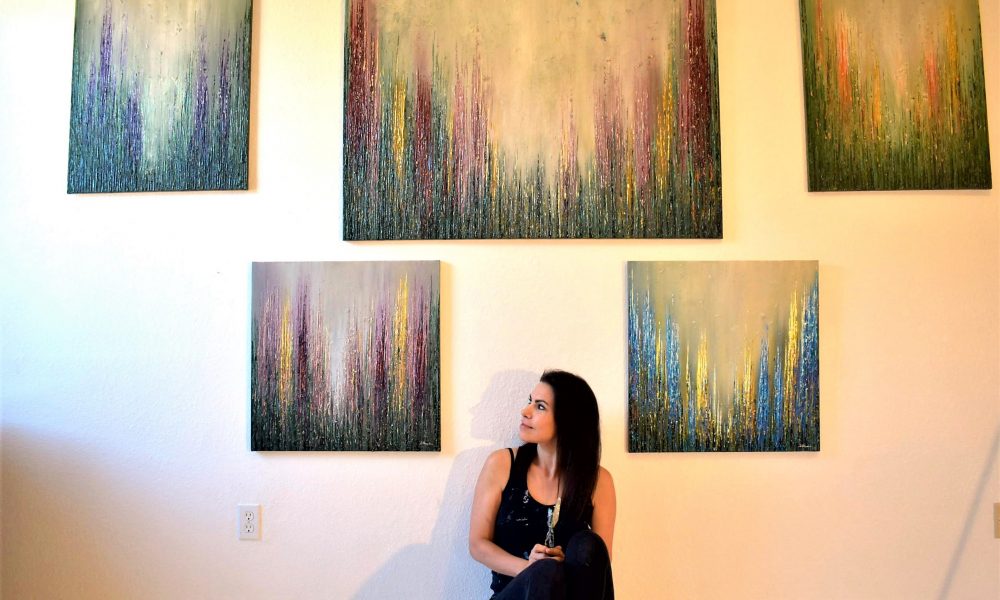 Today we'd like to introduce you to Daniela Pasqualini.
Every artist has a unique story. Can you briefly walk us through yours?
I was born in Rome, Italy and I lived my youth in Petritoli, a little town on the Adriatic coast. After completing my degree in Business administration, work and life circumstances brought me to the Tuscany region of Italy, specifically Florence and this represented an important turning point in my creative spirit and outlook on life. In Florence I had the great fortune to be surrounded by masterpieces of figurative art, loved and sought by millions of tourists who annually flock to the city by developing and maintaining their feeling over time. This constant connection with the historical and cultural context of the city of Florence and the many opportunities provided by the sites have been artistic stimulus in my passion for painting.
In 2013 I was offered a unique challenge to leave the only country I ever knew and lived to move with my family to Boston, MA USA. New England with her many colors and distinct types of landscapes has provided me the time to truly explore what I want to make of my artistic talent.
Last November life and family has brought me to Texas. While my creative process did not change it did evolve. The dynamic nature of Houston and its many diverse cultures has provided me a surreal environment where I can express myself in ways that I didn't know was possible.
I personally have the unique benefit of having experienced both life in Europe and the U.S. and as such, the artist in me benefits from that. I think in Europe I am viewed positively because I am an Italian artist with an international appeal and here in America I think Europe and more specifically Italy holds special attachments for many given much of the U.S. is founded by European immigrants so the draw is still strong to connect in a way to their roots.
Art allows this to happen.
Please tell us about your art.
I create modern abstract paintings with rich colors and texture transforming observations of nature into abstract patterns.
I have participated in multiple juried exhibitions in MA, NH, TX and have taken home honors from these exhibitions. In addition, I was in multiple exhibitions in Rome, Milan, Florence and the Vatican itself for the Jubilee 2016.
I am generally inspired by my deep love for wide travels and close bond with nature.
Art for me is a way to free my mind and when one views my paintings, it is meant to be not just seen but felt. The use of acrylic paint with gel allows my paintings to jump off the canvas and come alive resulting in a sculptural, three-dimensional appearance. My feelings and moods will guide the mix of colors and the temperament of the paintings that I complete. I have always been a very passionate person and my expression of art is no different. My art opens a window to me and each person who gets to view and share in my paintings gets to see a piece of me.
When my artwork is viewed up close the layers of colors have seem to have no apparent purpose or reason but the more distance and perspective you attain from the canvas you begin to understand and see the depths of the shape, message and idea I try to portray unfold. For me it is simply a technique that has come naturally and one I am constantly developing with each painting to give the viewer of my artwork a unique and emotional experience
Painting for me is a passion, a creative act but also a means of communication, to express what is in my heart and soul. My task is to communicate a message, thought or idea to whom my artwork speaks to. The subjects of my works can be born from an idea, a 'well-defined image, or from pure instinct. The importance for me is to find the subject capable of arousing emotion.
An Italian art critic, Jessica Sottile, refers to my artwork as Modern Pointillism because I decompose the image in thin and linear brushstrokes of different colors, overlapping those with the similar shaded. I represent dismantled elements, giving to the viewer the task of mixing them in his mind to recompose a fluid image of nature.
What do you think about conditions for artists today? Has life become easier or harder for artists in recent years? What can cities like ours do to encourage and help art and artists thrive?
I think conditions are tough for artists today. I think the ability to stand out from the crowd, the ability to have someone appreciate the deeper meaning of things when as a culture we seem to be trending towards on the surface gratification and taking things as they are. I wouldn't say life has become easier or harder as I wouldn't pretend to speak for all, but I do think that with less funding for the arts as a society makes it more difficult for artists in general to be successful. I think cities like Houston or others that have large diverse cultures it is important to remember to provide many different aspects of art and life. I think open platforms and the ability to allow those artists of all forms to be able to stand up and stand out to demonstrate their skills and talents is critical. I think cities like Houston have all the potential in the world to make a meaningful difference in how art is displayed and understood across a whole new generation of people of all cultures and backgrounds.
How or where can people see your work? How can people support your work?
In September I will be at BROOKWOOD ART SHOW and the 30th of May at the MAGNIFY Show – Raw Artist Houston.
People can support my work by attending open studio's, art shows, cheering me on in social media! 🙂 or… let's be honest … BUYING A PAINTING! :))
Contact Info:
Image Credit:
Daniela Pasqualini
Getting in touch: VoyageHouston is built on recommendations from the community; it's how we uncover hidden gems, so if you know someone who deserves recognition please let us know here.