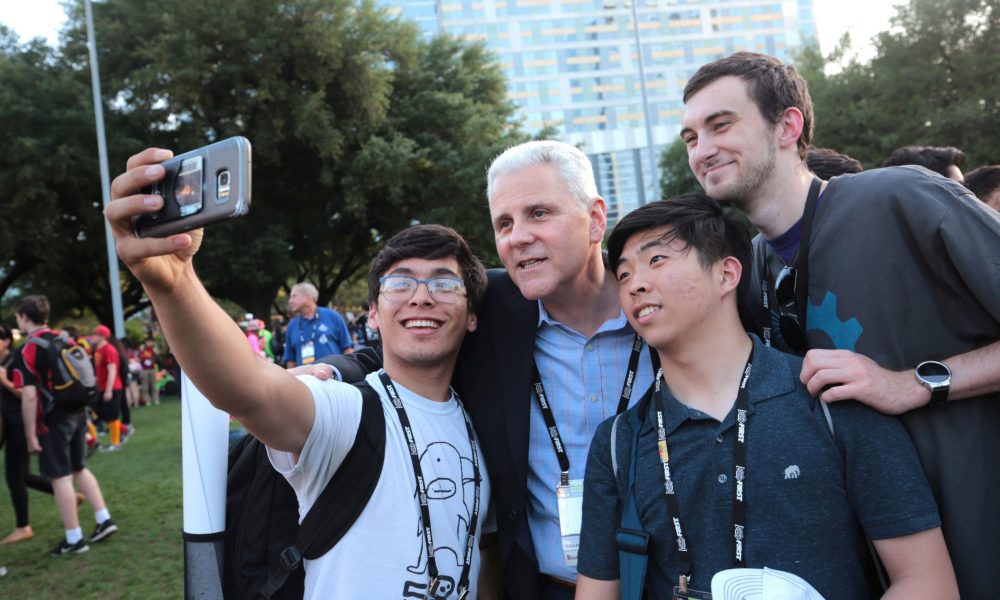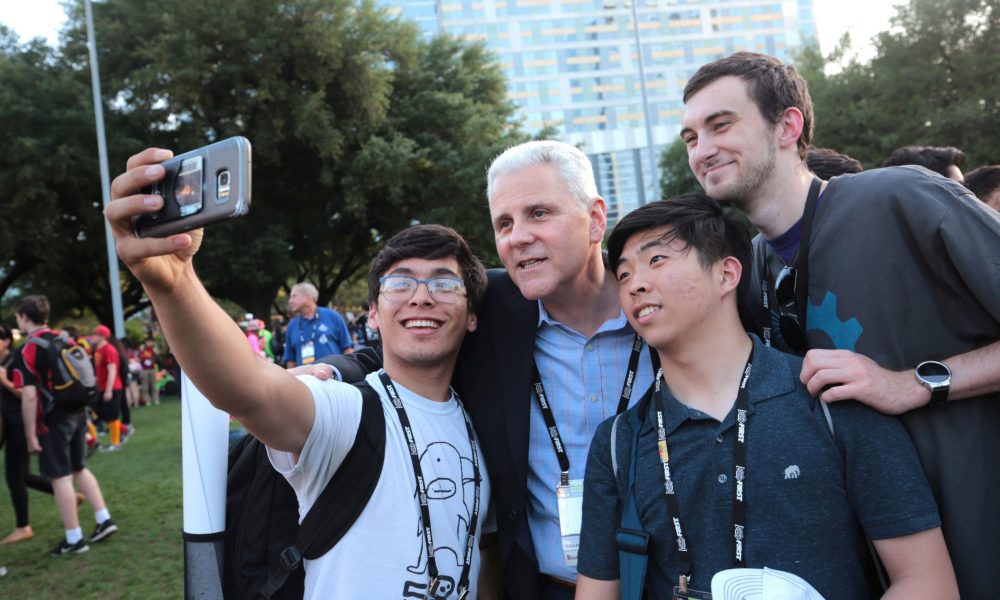 Today we'd like to introduce you to Don Bossi.
Thanks for sharing your story with us Don. So, let's start at the beginning and we can move on from there.
I grew up in upstate New York, in the town where IBM was founded, and I was fortunate to be surrounded by technology for most of my life. Neither of my parents went to college, but my father, who was a World War II veteran, was mechanically inclined and worked as a technician for IBM. Knowing that I liked math and science, he encouraged me to consider engineering, although I honestly didn't know what that meant at the time. I ended up getting my B.S., M.S. and Ph.D. degrees, all in electrical engineering, from MIT and entered the field of fiber optics.
My first job was as a research scientist, but I wanted to have real-world impact. I ended up joining a small company that grew into the world's largest supplier of fiber-optic components to the telecommunications industry, and I transitioned into management. I subsequently joined a venture capital firm, both investing in and running a few very successful technology startups. Throughout my career, I found a key to success was building the right team and hiring the right people. It wasn't enough to hire smart or technically talented people; the people we hired also needed to know how to work on a team, how to collaborate, how to communicate and listen to others, and how and when to lead and follow.
When the opportunity came along to lead FIRST, a not-for-profit organization whose mission is to inspire young people to be science and technology leaders, my ears perked up. FIRST uses after-school robotics competitions to inspire kids, ages 6 -18, to develop interest and skills in Science, Technology, Engineering and Math (STEM). But, equally importantly, it teaches kids about innovation, entrepreneurship, teamwork, creative problem solving, and critical thinking – all the traits I look for in the people I hire. I figured if FIRST could engage young people this way, the role would give me the opportunity to inspire an entire generation who are ready to take on the world's toughest challenges. How cool is that? Thus began my "give back" career as president of FIRST.
Has it been a smooth road?
Is there such a thing as a "smooth road" in life? When I look around and see some of the challenges that face many of today's youth, I honestly have to say that my life has been relatively easy and smooth, but it didn't always seem that way to me.
I was a pretty nerdy kid, and this was long before being a geek was somewhat cool. Hence, I felt pretty "alone." When I got to college, everyone around me seemed so much smarter than me, but I quickly discovered that hard work and perseverance could help overcome my lack of intelligence. I also learned that being a "human connector," or a person who could help synthesize the best ideas from a team of people, is a very valuable trait. These lessons have served me well in every role I've held.
In terms of struggles, I was recently diagnosed with colon cancer. The doctors believed that my cancer was fairly advanced. I decided that, while I couldn't control the situation, I could control my reaction to it. For the sake of my family, I kept an upbeat attitude and viewed the situation as an opportunity to learn as much as I could about cancer and to share my experience with others, in hopes that they would be proactive about their own health and cancer screening. I was extremely fortunate to connect with some of the best surgeons in the world, and my cancer ended up being Stage I, meaning I didn't need chemotherapy or radiation. My case went from diagnosis to cancer-free in less than two months. I need to remain diligent moving forward, but my situation ended up much better than many others have experienced. I can't attribute my positive outcome to anything I did – honestly, I was just very lucky – but, I do believe maintaining a positive attitude was very helpful.
So let's switch gears a bit and go into the FIRST story. Tell us more about the business.
FIRST was founded in 1989 by an amazing visionary, Dean Kamen. As an inventor and entrepreneur, Dean is passionate about changing the world through technology and innovation, and he wanted to inspire and empower the next generation of kids to do the same. Today, FIRST serves young people in 86 countries around the world – and we have strong data to prove that FIRST works.
FIRST programs are unique in how they not only make learning fun and interactive for kids, but also provide them opportunities and challenges beyond what they'd typically get in a classroom setting. Our students get Facetime and mentorship from professionals across many industries –from space exploration and aviation to home electronics, and everything in between. Plus, they gain access to unique internship and scholarship opportunities and develop confidence that they have the know-how to do anything they put their minds to.
Houston is home to dozens of FIRST teams with students who have experienced these benefits first-hand. In April, they helped welcome nearly a thousand other FIRST teams from around the world to the city for our pinnacle event, known as the FIRST Championship. I cannot say enough about our Houston experience. We're incredibly grateful to the city, its businesses, and its residents for welcoming us, and we're looking forward to returning next year. Being on the field at Minute Maid Park for the competition's final matches was something I'll never forget! Where better to compete for the ultimate title than in front of 30,000 screaming fans?
I'm very proud that FIRST has made so many kids passionate about STEM that we find ourselves cheering on this sport en masse at a professional venue while live streaming it to millions more around the world. Our alumni, their passion, and their accomplishments are proof that the model works: FIRST alumni are twice as likely to major in STEM, and more than 75% are studying or working in a STEM field. 91% of high school-aged FIRST students say they are more interested in going to college. Plus, participating students report improved problem-solving skills (98%), time management skills (95%), conflict resolution skills (93%) and communications skills (76%). I'm proud of every single student that participates in FIRST, regardless of their role. Whether they're leading their robot's coding, managing team finances, or handling local marketing activities, every student is learning how to contribute to society, and this is an accomplishment worth recognizing.
How do you think the industry will change over the next decade?
Increasingly, employers are looking for qualified talent who are digitally and technologically savvy, and there are actually more available STEM positions today than there are knowledgeable applicants to fill them. Looking ahead, nearly every career will become dependent upon tech, so no matter what field you're in – whether you're an engineer, a marketer, a musician, or anything in between – you're going to need STEM skills. By 2021, 67 percent of U.S. executives expect to choose job candidates with data and STEM skills over those without. If we don't provide our kids the opportunities to develop these competencies, we've failed them. It's our responsibility to make sure all students have an equal chance to get the tools they need to one day secure sustainable, living-wage-providing jobs.
Contact Info:

Image Credit:
FIRST
Getting in touch: VoyageHouston is built on recommendations from the community; it's how we uncover hidden gems, so if you know someone who deserves recognition please let us know here.