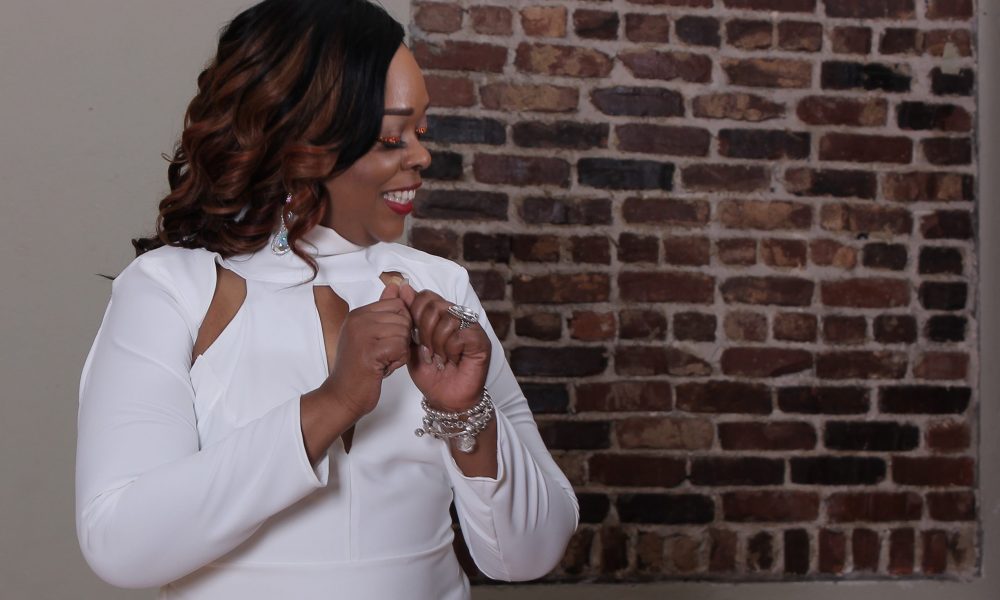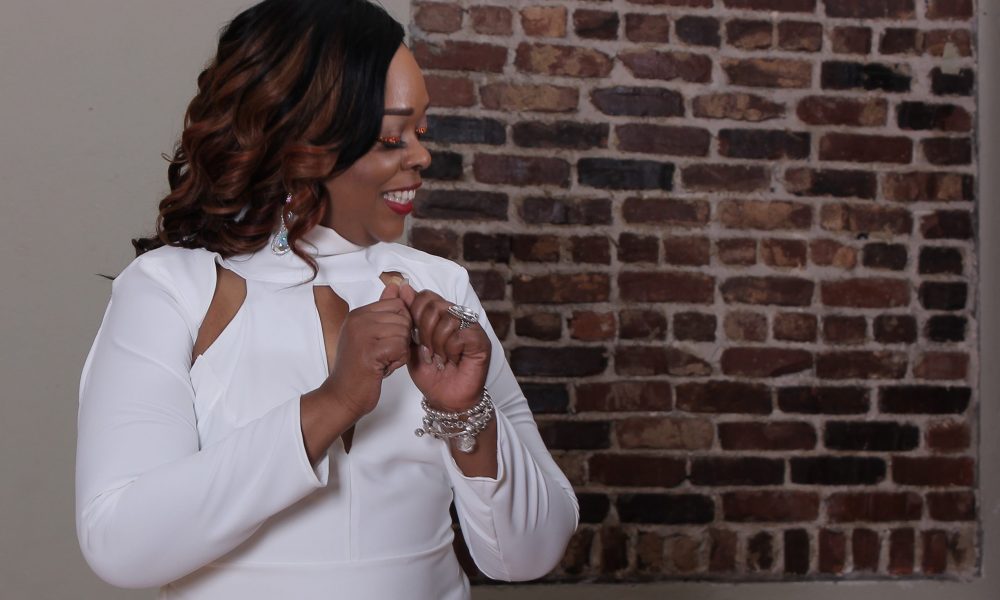 Today we'd like to introduce you to Dr. Sheila D. Williams.
Dr. Williams can you briefly walk us through your story – how you started and how you got to where you are today.
My story is a long and extensive one, but it has very rewarding. Let's start by explaining my parent's story, which is truly a love story. They grew up together as childhood friends in a small town in Alabama. They married in their 20's, relocated to Florida and had three children. I am the youngest of the three children. We didn't have a lot of money, but we had caring parents who loved us. My parents didn't go to college. In fact, my father only had a 6th grade education. He was a very hard worker and worked in the construction industry and as a mechanic for over 50 years.
We were a Christian family and as children, we were raised very traditionally. My mother was never able to work. It wasn't because she didn't want to work, but because she often felt ill and wasn't able to get out of bed on many days. As a young child, her medical conditions or complaints of 'not feeling good' continued throughout my entire childhood, well into my early adult years and early 20's. Back and forth to the doctor's offices, there were misdiagnoses and lack of treatment. Unfortunately, her inability to work and constantly not feeling well had a very negative impact on her ability to care for her children, particularly me, as her youngest child. There were times she stayed in bed for days and even weeks at a time, not being able to cook, clean or carry out household duties. This resulted in a complete role reversal, causing me to become 'My Mother's Keeper'.
As a result of spending a lot of time alone as a child, I read a lot. I poured myself into my studies and found education and learning to be an escape for me. I was a good student and looked forward to going to school every day. After falling in love with the fields of Education and Psychology, I obtained a Master's in Counseling and a Ph.D. in Leadership and Education. I had a very successful and rewarding career in both fields, serving others through Education and Counseling, however, I unfortunately was holding on to the 'family secret' that my Mother suffered from Mental Illness. Although I have always been very transparent, I couldn't share this part of my life, because it wasn't just about me. Because Mental Illness is such a taboo topic, particularly in the African American community, the stigma associated with it and my Mother's shame and embarrassment about her illness wouldn't allow her or my Father to ever disclose this secret. We never discussed my Mother's Mental Illness, even in our own home.
After holding this secret for so long and watching my Mother literally 'suffer in silence' my entire life, I knew one day, at some point, I would need to tell her story. Her story needed to be told because she mattered. There were so many others who were suffering, or who had suffered in silence, just as my Mother did, someone needed to be a voice for them. God placed it upon my heart to write a book to tell my Mother's story. I was commissioned and purposed to tell her story, my story in order to bring hope and healing to others.
In 2014, I wrote and published 'My Mother's Keeper', a memoir that transparently shows how untreated Mental Illness can affect not only the individual but also the entire family unit. The secrets, the lies, the deceit and the dysfunction, are a breeding ground for trauma. I chose to break the repeated cycle of dysfunction and expose the truth. I use my own life as an example to bring hope, healing and awareness to others. As an Author, who has the personal, professional and educational expertise in the Mental Health field, my decision to be so transparent about this very taboo topic, particularly in the African American community, has led me to being highly sought out as and considered an expert in this field.
As an Advocate for Mental Health Awareness, I advocate for education, awareness and reform. I am a John Maxwell Internationally Certified Speaker, Trainer and Coach and I am considered the 'Voice' for those who feel they have no voice. Serving as a Panelist, Keynote Speaker, and Trainer, it is my mission to share resources, provide education and encouragement for others to care for their Mental Health and be of comfort and resource for their loved ones who also may be going through something. Since relocating to Houston, I have as well partnered with NAMI Greater Houston to provide Peer to Peer training and assistance to the community. I continue to volunteer and serve in my purpose.
I know that everything that I have experienced was for a reason, and I consider it all a blessing. As an Advocate for Mental Health Awareness, I worked diligently in the community to end the stigma associated with Mental Illness. I firmly believe we are in fact, responsible for not only ourselves but for all of those we care and love, including those in our community whom we may have never met.
We're always bombarded by how great it is to pursue your passion, etc – but we've spoken with enough people to know that it's not always easy. Overall, would you say things have been easy for you?
Although I've had a lot of success in my life, it didn't come easy. My childhood was filled with love. I was a happy child, but I had tremendous responsibility at a very early age. Being raised by a Mother with a misdiagnosed and untreated Mental Illness, there was a lot of uncertainty. There were many days I didn't know if she'd cook for me, if she'd get out of bed, or even if she'd be home when I got home from school. To say there were unpredictable days, would be an understatement. My mother didn't receive the correct diagnosis of Clinical Depression until I had graduated from college with my bachelor's degree. Once I became an adult, I then realized that I had essentially raised myself. Although we were extremely close, and I knew she loved me, the traditional mother daughter relationship one would expect, was not what we had. There were many things I had to learn on my own, and as a result, there were many trials along the way.
Although my Mother finally received a correct diagnosis for her Mental Illness, we, as a family, still did not discuss it. She continued to have very low days in which she didn't speak. There were still a lot of days she didn't get out of bed and never did she participate in any social activities. It is unfortunate that my Mother's trials didn't end once she was diagnosed with Depression. She was later misdiagnosed with Parkinson's Disease and heavily medicated for a disease she didn't have. Finally, 10-12 years after being treated for Parkinson's Disease, she was correctly diagnosed with Multiple Sclerosis. My Mother was truly a woman of strength, but the challenges she faced directly impacted me, as her child and as her primary caregiver. I cared for my Mother from the time I was ten years old until she passed away in 2012. There were many ups and downs along the way, personally, professionally, financially and yes emotionally. I am an Advocate for Mental Health Awareness not only due to the fact I experienced firsthand how untreated Mental Illness can impact an entire family, but I also advocate for awareness because, as the caregiver, I was often forgotten about as many caregivers are.
The biggest lesson I learned as the primary caregiver for my Mother was the importance of taking care of myself, first. There were many times I failed to do this, resulting in unbalance in my life. We are unable to care for others when we fail to appropriately care for ourselves. I am an advocate for therapy and treatment to address any and all of the stressors that life can bring upon us. I am transparent about my life and my Mother's life, in order to encourage others to as well seek help when or if they need it.
We'd love to hear more about your work.
After having a very successful career in both the Education and Mental Health fields, I finally decided to listen to the order I received from God. That order was for me to write a book about my life and my Mother's Mental Illness and how it essentially affected the entire family unit. God even gave me the title of the book, 'My Mother's Keeper', many years before I wrote it.
I heard God say, 'write the book', but I couldn't do that without my Mother's blessings to do so. This was not only my story, but essentially it was hers. I needed to be the 'voice' for her, as she felt at times, she had no voice and that she didn't matter. I needed to put a face with Mental Illness, to tell the unedited version of the truth. Before she passed away in 2012, she gave me permission to write 'My Mother's Keeper'. I finished the book in 2013 but didn't publish it until 2014. I hesitated simply because I needed to pray and meditate on the timing of the release.
'My Mother's Keeper' is not a novel. It is not a 3,000-page doctoral thesis, but rather a very candid reflection of my love and care for my Mother, in spite of her Mental Illness. The book is real, and it is raw at times. It is funny and, in some respects, quite emotional and heartfelt, as it is a memoir that is extremely personal and transparent. I wanted to fully illustrate what Mental Illness can look like, even in a family that loves and cares for each other. The reviews and success of 'My Mother's Keeper' has been positively overwhelming. The support of the readers has confirmed that I did the right thing by publishing the book. It has had such a notable impact on so many that five years after publication, I am still touring around the country and the sales have not declined.
After publishing 'My Mother's Keeper', I was thrust into my life's purpose and that is to serve as an Advocate for Mental Health Awareness. I travel domestically and internationally as a Speaker and Trainer discussing the importance of taking care of our Mental Health, identifying the signs and accessing resources. It is my goal to eliminate the stigma that is associated with Mental Illness. If we can eliminate the stigma, ideally, people will feel more comfortable seeking help for themselves and for their loved ones. As a John Maxwell Certified Speaker, I also serve as a Keynote Speaker and/or Panelist on numerous topics related to Education, Prison Reform, Mental Health, African American and Women's Issues. I as well serve as the Commencement Speaker for High School, College and University Graduations.
I have been called 'The Voice' and I am considered to be an expert in my field. I hold a BA in Psychology, an MA in Counseling and a Ph.D. in Education and Leadership. I am an Internationally Certified John Maxwell Speaker, Trainer and Coach. Although my advanced education and experience have afforded me with a wealth of knowledge, most of my practical knowledge and expertise comes from real LIFE experiences, both as a Therapist, and even more so as the child of a mother who suffered from an untreated and misdiagnosed Mental Illness. My 'real life' experiences, advanced education and over 25 years of professional experience place me in a class of its own. I am blessed to be set apart and to have had all the experiences I've had.
What were you like growing up
As a child, around 5, 6 and 7 years old, I was extremely shy. I didn't really know what was going on with my Mom, so I was frequently confused as to why some days she would make breakfast, be singing and dancing around the house, then for weeks she wouldn't get out of bed and essentially I'd be on my own to fend and care for myself. I was always mature and very independent for my age, as I had responsibility early on. I realized that if certain things were to get done, I would need to do them for myself. But when I had the opportunity to just be a 'kid,' boy did I let loose. I guess you could say I was very playful, and at times downright silly. I loved laughing, joking, and playing with the other kids in the neighborhood. To this day, I enjoy the simple things in life. I guess you could say I'm still a kid at heart.
Before I turned 10 years old, my brother was still at home and hadn't left for the military. He's seven years older than me, but that didn't matter much to either of us. He'd drag me along with him pretty much everywhere he went. I went through a tomboy stage while trying to keep up with him, but once he left for the military when I was around 10 years old, I put all those 'tomboy' things away, but I am forever indebted to him for helping to bring me out of my shyness; I practically didn't have a choice. I loved reading; I still do. Reading for me was the opportunity to escape the reality of what I was dealing with at home. Reading about people in other countries and even in other cities, gave me the motivation to get my education, work hard and make money so that one day I would be able to travel the world.
As a child, I was a bit of an overachiever. Always studying, always reading, I took education extremely seriously. I loved education, learning and going to school, but I had a lot of friends. I guess in some ways I was a bit of a nerd, some may argue that I still am. In middle school, I had already mapped out in my mind that I wanted to attend college. I was in some Honors classes and by High School, I had been in every extra-curricular club and organization that was offered. I worked at a grocery store, Winn-Dixie, the entire time I was in high school, which gave me the opportunity to pay for things I needed without having to ask my parents to assist me; they had enough to worry about. I didn't play any sports, but I attended games and as a member of the marching band, traveled everywhere the football team went. By the time I was in high school, I had my own car and often travelled out of town to attend concerts and hang out with my friends. I was given a lot of responsibility, but I also had freedom to just be me. My father, who otherwise was very strict, allowed me to experience LIFE and I could go as I pleased as he knew I would never go 'too far' and would always be responsible. Even though I had so many responsibilities at an early age, it all came together to make me the woman I am today. The push and pull of responsibility, yet the freedom, drive, determination and faith in God gave me exactly what I needed to deal with life and to become the best of what God would want me to be.
Contact Info:
Suggest a story: VoyageHouston is built on recommendations from the community; it's how we uncover hidden gems, so if you or someone you know deserves recognition please let us know here.