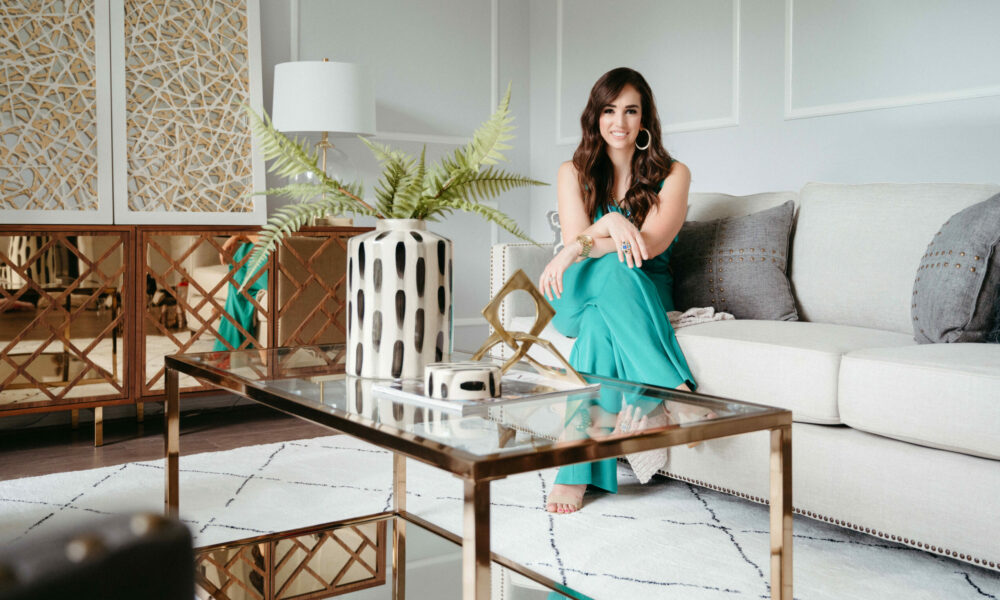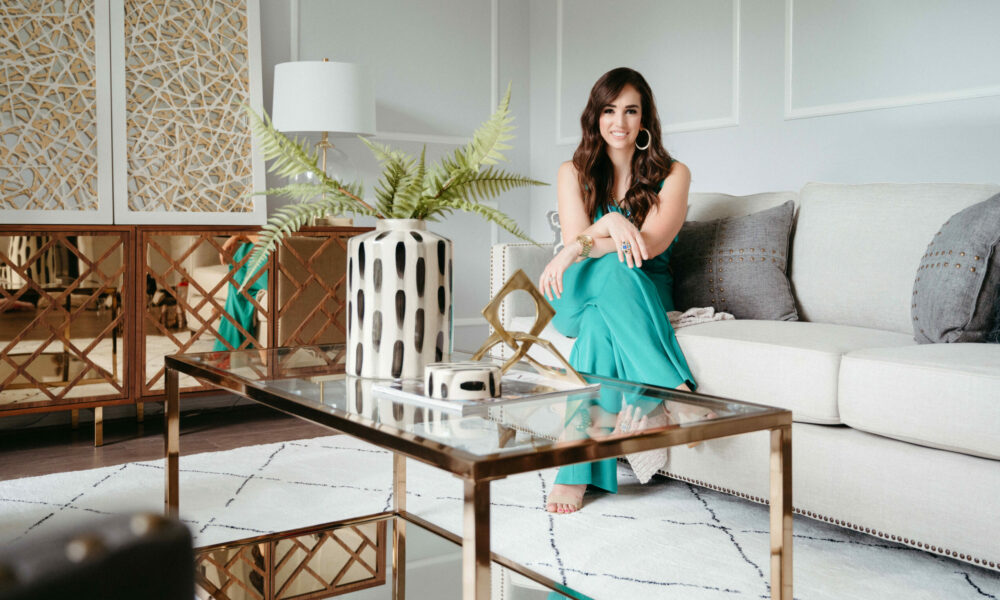 We're so pumped about our conversation with Elizabeth Greever. Elizabeth is a Local Investor, Renovation Designer and is also a content partner. Content partners help Voyage in so many ways from spreading the word about the work that we do, sponsoring our mission and collaborating with us on content like this. Check out our conversation with Elizabeth below.
Hi Elizabeth, so great to have you join us again. For folks who might have missed our earlier conversations, can you please take a minute to briefly introduce yourself?
My husband Andy and I own a local real estate investment company, EverSan Cooper. The "Ever" is the last part of Greever, our married name. The "San" is the first part of Santangelo, my maiden name, and "Cooper" was our 15 year old chocolate lab who used to keep us on task and working every day! We buy houses as is, working with homeowners who want to sell and don't do any repairs, worry about any inspection contingencies, or pay for any closing costs.
Love the way you came up with the name. Why did you choose Real Estate Investing as your business?
I always wanted to get into real estate investing. Both my husband and I have grandparents who are investors, and when we bought our house, I wanted an old ugly house we could fix up. I told my husband "this will be our first rental". Little did I know there were many ways to get involved in real estate investing! When we were preparing to renovate the kitchen in our old ugly house, I called in a designer friend to help me take our vision and bring it to life! I told her we wanted our house to be a rental and she said "You have to read Rich Dad Poor Dad". Read we did, and it is what propelled us to start our business.
What jobs did you have before this one?
Since I was a teenager, I've had an entrepreneurial spirit. In college I made and sold jewelry along with being a waitress and a daycare assistant. I enjoyed yoga and wanted to be an instructor, I wanted to continue to make and sill jewelry, and have a career working with children. For some reason, I thought I had to choose! About 2 years after graduating I started my career in education. I was a Special Education teacher for 6 years. While I taught I did join a network marketing company, Stella & Dot, and sold jewelry for a few years! It wasn't until I quit my teaching job that I also stopped selling jewelry, knowing I really needed to focus on building our company. I believe that all of these opportunities shaped how I do business now, and how I can relate to and take care of people.
What do you think the impact is on what you do?
I think there are a few ways that real estate investing makes an impact. Investors often have a bad rap, but when doing the right thing in the right way we are helping people move on from a house that causes a burden on them. Living or owning a home that needs maintenance or repairs can become a very stressful and cumbersome situation to navigate. Imagine coming home every day to a house that needs a laundry list of work done. Or inheriting a home that you can't take care of, afford, or don't want to have to be responsible for any longer. These types of situations are when owning houses can be very stressful, and cause a strain on your life. So having the opportunity to sell that house and not have to worry about making any of the repairs or inspection contingencies is a huge lifting of the burden, and the freedom that comes with it make all the difference in your life.
For us, we really care about fixing up the house well, and doing good things to make it safe and beautiful. Houses are always living and breathing things, so what was once in fine working order can easily get damaged, so no house is perfect, but we care about really making it come to life. We do this for our rental properties and the properties we fix up and sell. Because regardless, the house and the people who are going to live there deserve a home that has been given a lot of love. So contrary to living in a home that needs a lot of maintenance and repairs and it is stressful, they get to live in a home that's beautiful and been well maintained, providing them a safe place to come home to.
I think the other thing that's neat for anyone to think about is how one transaction impacts so many people. So for us, when we purchase a property we are impacting: the sellers, the title company employees, the realtor, the utility company employees, the contractor and employees, the neighbors….this is true for many industries. When we all do business together and support each other, we are helping families take dream vacations, take care of their families, send their children to camp or college, etc. It's truly beautiful.
How do you continue to grow and develop your business?
When we first started our business, we didn't invest a lot of money into digital or print marketing, it was mostly through networking in our community. The impact that has had on our business and our life is tremendous. Many people go to a networking event and pass our their business cards and expect to leave with business exchanged. But the reality is, that's the opposite of how networking works, and rarely works!
Networking is all about the relatioship. Yes, you are going to share about your business, but more importantly you are going to meet people, to see how you can help others and who you can connect them with, to get to know other businesses and opportunities in your community. Because the reality is, you never know when you or someone you love may need the business of someone you met networking. And that someone could be you!
So to this day, 5 years later, we continue to have networking at the forefront of our business development. It is the most impactful way to grow yourself, grow the community, and grow your business.
What did your journey look like to get to where you are?
I will never forget when things really started to change for me, my mindset, and what I want out of life. Two years after my husband and I got married we went to Punta Cana for a Honeymoon. We were looking forward to laying on the beach for a few days, and reading all the books……that we left at our house! We were on the way to the airport when we realized that we didn't have the books we set out to read. So I looked at Andy and said "Don't worry, the airport will have books!" and he looked at me pretty skeptical! When got through security, we went straight to the wall of books, most of which were novels. But low and behold was a shelf of personal development books. We purchased two: "What Got you Here Won't Get You There" by Marshall Goldmith, and "The Power of Habit" by Charles Duhigg. We each read both books that week, and the whole time we would stop and read outloud something awesome we just read. It was an awesome week! And also the week that my mind really opened up to what is out there, and what I'm capable of. A year later is when I quit my job! I continue to do personal development. Not only through books and podcasts, but I am always doing Confidence Coaching with Angela Aja. It has been absolutely lifechanging. So for me, personal develpment has alway been a part of my growth, and I know it always will be. It doesn't come without chanllenges, but I am stronger every day because of it.
The day I quit my job was one of the most terrifying days of my life. I had no idea what the future held, but I knew I couldn't go back to teaching, and that there was something special about EverSan Cooper. It's funny to look back on that fateful day. I remember what I was wearing! I was terrified the entire day. I was shaking in complete fear. Only one friend knew what I was going to do. Not even Andy knew. On the way to my school which was 40 minutes away, I called her crying, absolutely terrified to quit my job. She asked me "What's the worst that can happen?"
Crying "Andy's going to divorce me!"
She replied, "No he's not! Whats the best that can happen?"
Still through the tears, "I can build this great business and do something I love."
She said, "That's right! Now go inside, quit your job, and I'll see you at BNI!"
Even after I quit, I couldn't get rid of the shaking. I couldn't calm myself long enough, I just had an uneasyness running through me. What had I done? Could I even make this work? Oh shit, now I have to tell Andy!
Andy had told me that if I decided to quit my job not to tell him, that he'd figure it out when I don't go back to school in August. But this was NOT something I could keep from him, so that night, I spilled my guts.
This leap of faith was a huge one, but I am so grateful I had the opportunity and courage to take it! But going back to networking, one thing I knew is that there were a lot of people in this community who would help me, and wanted to see me succeed, so the support I had was everything!
Since then we have had some amazing highs and some nerve wracking lows, but that's life, and that's business. The point is we keep going, keep learning, keep connecting, and keep growing ourselves.
Thank you so much again for sharing all of this with us. Before we go, can you share with our readers how they can connect with you, learn more or show support?
www.eversancooper.com 
facebook.com/eversancooper
IG / TikTok @eversancooper
Watch our renovation channel – bit.ly/ESCtv
Shop our renovation selections – bit.ly/ESCamazon
Contact Info:
Image Credits
https://www.darkroux.com/
Jamie & Heather Schneider
Suggest a Story:
 VoyageHouston is built on recommendations from the community; it's how we uncover hidden gems, so if you or someone you know deserves recognition please let us know 
here.