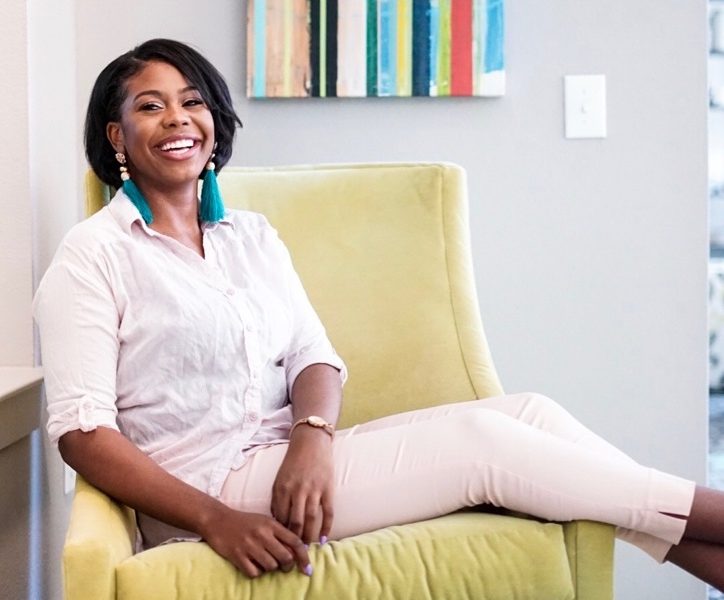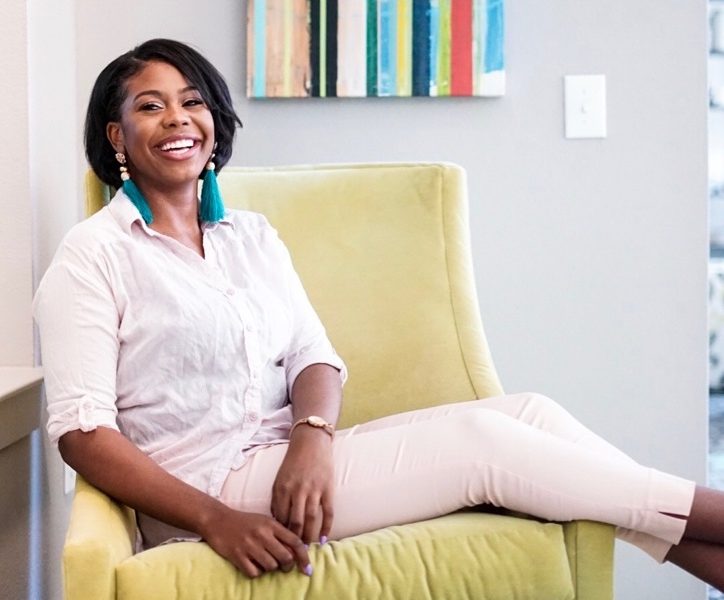 Today we'd like to introduce you to Erica Ooh.
Erica, can you briefly walk us through your story – how you started and how you got to where you are today.
I graduated from college with a degree in Management Information Systems and got a job offer a week later to work for NASA. I was excited at first because I thought it was something I wanted to do. I was making my family and friends proud and had landed a job that worked with my degree. While working there, I realized that was not where I wanted to be. The environment was uninspiring. I worked in IT for a year and after a 6-month break trying to figure out what I wanted to do, I decided to give designing a shot full-time.
I attribute my eye for design to my passion for reading. Growing up, I spent a lot of my time reading books. It was a great way for me to escape real life and create a different world. I loved reading books about young women growing up and navigating life. It taught me a lot about different topics and things that I was going through, but most especially it taught me how to create. I most especially loved reading the Anastasia Krupnik series by Lois Lowry and the Nancy Drew series by Carolyn Keene. These stories would go in detail about the character's homes, their outfits and appearances, fancy parties and so much more. I had to create these visuals in my mind in order to enjoy the stories. While I do believe I was blessed with an eye for design, I definitely think reading helped strengthen and develop that muscle. When it comes to bringing people's designs to life. I just listen to them and I paint a picture in my mind.
I have had a number of jobs but each one came with a struggle. Working as a designer has been a different experience from anything I have ever done. I wake up everyday with a sense of purpose, excited to do what I do. It definitely has not been easy but it has been worth it. I am driven by passion and it shows through my work ethic. The same work ethic I have shown at previous jobs but this time it's much more appreciated. My clients are grateful that they can work with someone that has them in mind. That feeling of knowing that you are making a positive impact on someone's life using your God-given gift makes all the difference.
Overall, has it been relatively smooth? If not, what were some of the struggles along the way?
It definitely has not always been a smooth road. The first real obstacle was getting clients. While I had already done a few design projects for family and friends, I couldn't rely on just word of mouth. Most clients need to see a portfolio of design projects and events in order for them to feel comfortable working with you. Instead of wasting time and waiting around for job opportunities, I decided to work on building my portfolio myself. I did a few design project giveaways. This helped me to create awareness about my brand and create opportunities to put my creativity on display. I now do paid jobs for clients I attracted using these pictures.
There are everyday struggles that come with building and running your own business. Right now, I'm pretty much in charge of everything and do it all my self. Website, marketing, operations, etc., I do it all. I would like to build a reliable team of like-minded individuals and it's definitely something I'm looking into right now. All in all, some days are harder than others but I take it with stride.
Alright – so let's talk business. What else should we know about you and your career so far?
Erica Ooh is a design firm that specializes in budget optimized designs. I specialize in Interior Design, Event Design, Fashion Design, and Creative Design. My niche is creating designs to meet every budget. I always tell my clients that "You may not be able to do everything you want with your budget, but I guarantee that I will do everything I can with your budget". A lot of people feel that they need a lot of money to be able to do this or do that. For some people, that time may not come soon enough, and for others that time may not come at all. While there are a lot of designers out there, I wanted to create a brand that made certain things attainable for the average person. You don't have to live in a huge mansion to have a well-decorated house or have a $10,000 budget to have the wedding of your dreams. It's easy to create cookie-cutter designs, but most times that comes with a pre-determined price tag. I use my client's budgets to create customized events that look good and work for them financially.
What I love most about my niche, is that working with certain budgets force me to really think outside the box and create custom pieces for my clients. I like being able to make each event or project as unique as the individual. That's the secret sauce to making something memorable. I like using my creativity to create custom design solutions. I don't want anyone to feel like they can't live a certain way or celebrate a certain way because they're not rich or a celebrity. Everyone deserves to enjoy what they have at every and any stage of their life. Whether your budget is $500 or $50,000 I can bring your vision to life at a price point, you will enjoy.
Any shoutouts? Who else deserves credit in this story – who has played a meaningful role?
I give ALL the credit to God. Without him, I am nothing. The talents I have he gave them to me so I look to him for guidance and direction in all things. After God, there are three other people that have helped shaped my business and my journey so far.
My number 1 supporter has been my mom. She has always encouraged and supported me whenever I showed interest in anything. As a child, she did her best to provide for my opportunities to explore different passions. As I get older and understand things a little more, I realize how difficult of a task that is. To come to a new country as an immigrant and create a life for yourself and your kids, while trying to figure things out, that's a pretty big deal. My first big design dream was to start an Africa-inspired clothing line. I was in college at the time so I couldn't travel. My mom took almost a month off work to take my sketches to tailors in Africa. She stayed there till the samples were done and brought them back for me. She didn't ask for a business plan or anything. She just heard my dream and went. I appreciate all the sacrifices she has made for me throughout my journey in finding myself, and that encourages me to keep going. If not for myself, at least for her. She still continues to support me in anyway that she can even now.
My grandma is one of my best mentors. I grew up with my grandmother living with us and she was a businesswoman, even in her 70's. She would sell handmaid Nigerian delicacies that she made at home and would package them neatly in plastic containers. I was so impressed by how she stayed professional and did the best she could with what she had. She never complained about needing something bigger or better. She used to always tell me "What is worth doing is worth doing well". That meant, if you're going to something at all, do your best. My grandma passed away in 2011, but that phrase has always stuck with me and guided me. I know she is looking down at me so I continue to work hard to make her proud.
My boyfriend has been my biggest cheerleader and teammate. When I was working in IT and afraid to take a step in a different direction, he encouraged me to chase my dreams. There were a lot of people around me that spoke down on the idea of working on my own, but he never doubted my ability to succeed. My car had been totaled in a bad accident so for about three months, he drove me to every single consultation, event and project site. He is my teammate, my assistant, and whatever I need him to be in the moment. He has so much faith in me and I can rely on that encouragement when I run out of it for myself.
It takes a lot to build, run and grow a business. It can become a lot for just me at times. Without my faith, family and friends, I don't think I would have the ammunition to keep going. I feel blessed and extremely grateful to have them in my corner.
Pricing:
On-Location Consultation – $80
Phone Consultations – $FREE
Contact Info:
Image Credit:
Nicolett Electra
Suggest a story: VoyageHouston is built on recommendations from the community; it's how we uncover hidden gems, so if you or someone you know deserves recognition please let us know here.