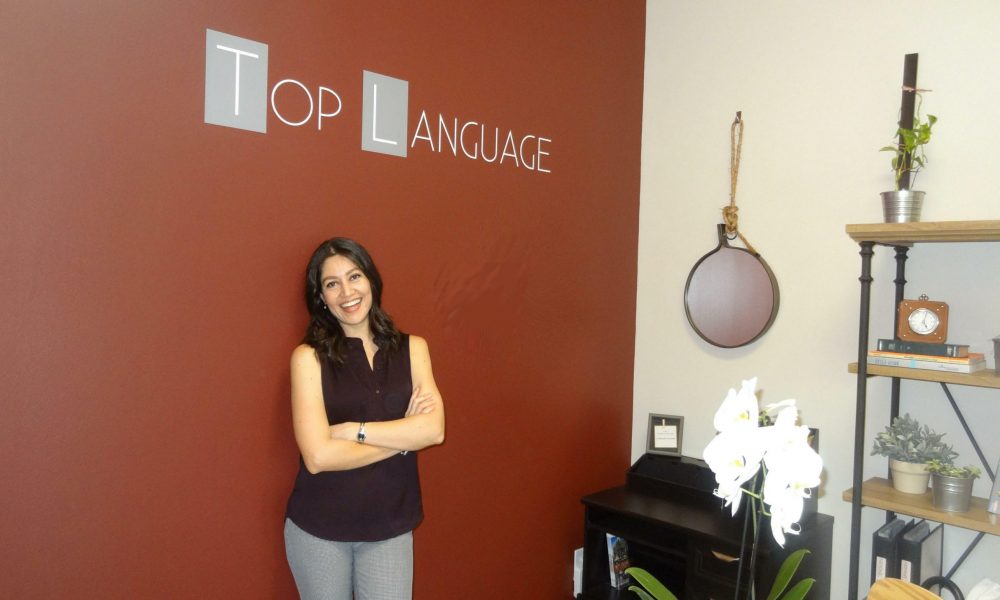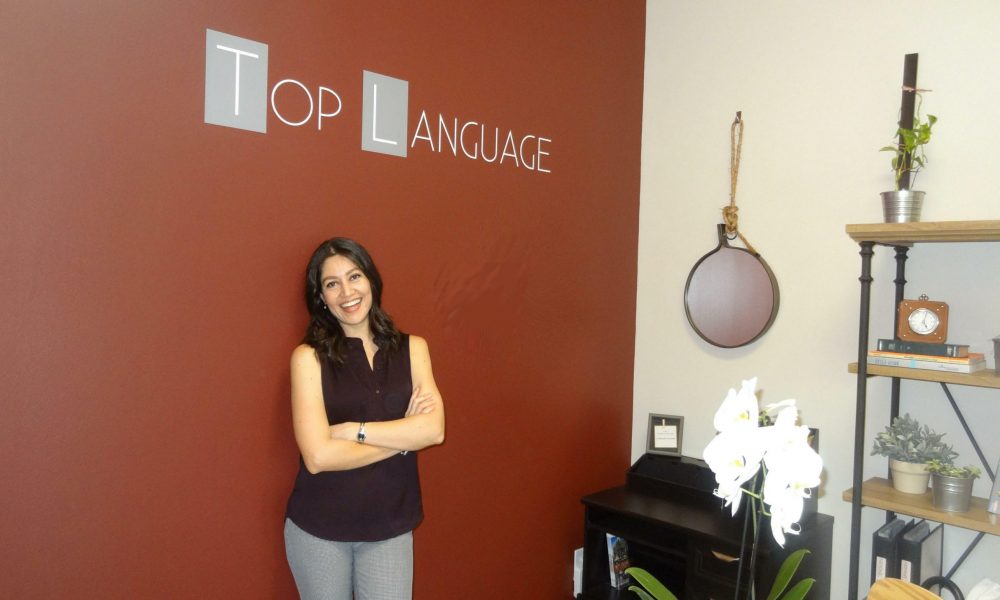 Today we'd like to introduce you to Itzel Borrego.
Itzel, let's start with your story. We'd love to hear how you got started and how the journey has been so far.
My love for the Spanish language has been with me for as long as I can remember. I was captivated early on when I began reading beautiful novels. It was easy to be enchanted by the creativity of the language and I quickly learned to have a deep appreciation for writing and grammatical structure.
Around 9 years old, I had a fascination for medieval stories and I wanted to completely immerse myself in the exotic cultures of that time. The medieval time produced an intricate calligraphy that I loved so much I ended up giving myself a mission. I embarked to find the most beautiful calligraphy ever! At this time, that meant busting out the encyclopedias, dictionaries, and history books. The moment I saw Arabic I knew I wanted to learn the language. The calligraphy was breathtaking. I deeply convinced myself if I was able to find the correlation between the Arabic and Latin symbols and sounds, I would be able to write and speak. For one month, I worked tirelessly, pushing my homework aside, until the day I finally got it! The revelation I needed for the merger between Spanish and Arabic was finally in my hands and I was going to be able to write and speak in a new language! Excited and triumphant I started to do my first translations and vocalization. Minutes later I found myself disappointed with proper reason, I was only writing Spanish with a set of different symbols. The mission to learn Arabic was never reopened.
I was born in Washington, D.C., but I grew up in Mexico City where my parents are from. Growing up Mexico, the United States always seemed like a distant dream – a place I found interesting, but a bit mysterious. Entering into adulthood, I decided to study Psychology because of my passion for people, different cultures, and reading. After graduation, I took an internship in Human Resources and fell in love with the business environment, dealing with different types of people and personalities, and guiding workers professionally. In this position, I learned what I wanted to do in life: help people in the development of their old abilities and enable them to cultivate new ones. It was a not chosen path from the beginning, but a path where life took me and I couldn't love it more. Based on this discovery, I obtained a scholarship to study my masters in Spain, in the Basque Country.
The move came with a difficult decision. I was in a long-term relationship with my boyfriend and leaving him didn't seem like an option. So, we got married a week before the move to Spain where we would both study for our master's degrees. We spent two and half years trying to endure the 2008 Great Recession. The peso had been depreciated too much in comparison to the Euro. We were struggling to make ends meet in a country that we didn't call home. The student Visas limited us, so I took additional work as a nanny and my husband as a waiter. At the conclusion of our studies, we decided to leave Spain with the peace of knowing we would be home in Mexico soon and with the ability to eventually work in the United States.
Houston received us eight months later with two suitcases in our hands, with lots of expectations, and with triumphant smiles. We were finally in the country that always peaked my curiosity and I dreamed could provide us opportunity. The beginning was far from easy. We were in an unknown country and needed to adapt to the different language and culture. Fortunately, the company my husband worked for in Mexico had their headquarters in Houston, and after some months he was hired again. In the meantime I spent my time looking for a job in human resources. However, I was aware of my English limitations and my inability to speak in public with broken English. After several failed interviews, life lead me down a completely different road to teach Spanish. I loved the interaction I had with my clients! The job combined my love for the Spanish language and different cultures and challenged me to foster the development of new abilities in people. It was during this job I realized I could create a business teaching for myself with my own ideas of what students needed. Creating Top Language was not easy, but working for what you love makes challenges simpler and you can face them with boldness and passion.
We're always bombarded by how great it is to pursue your passion, etc – but we've spoken with enough people to know that it's not always easy. Overall, would you say things have been easy for you?
One of the biggest challenges I have faced in my life is overcoming the language barrier living in Houston. Houston is filled with Latin Americans, but it is much different than living in Mexico. Upon arrival, I was barley at an intermediate level in my English. I remember a time when I had to do a government process by phone and I was asked to spell my name. Even though I spelled it correctly, they were not able to understand me after several tries. They asked to talk with somebody that spoke English. That was awful, what a frustration!
Creating Top Language was very work intensive, but the dream was bigger than my struggles. I was fortunate to have great friends that motivated me, family from Mexico that uplifted me, and a husband who has always been by my side supporting me. Since the first day we met, we have been a team, and always seemed to have a harmony to our routine, life, and work. However, a challenge came when I became pregnant with our baby boy. Life became chaotic as we began our family and I launched my business.
Our baby didn't care about our harmony or our schedule, so we needed to get creative on the times I could work on my business. I was afraid to lose my current students at that time, but I knew I was not able to continue. Thankfully, a dear friend, who was a teacher for several years, accepted to help me and take care of my students. I worked from home for the first three months after birth, with the help of my mother and mother-in-law, until I felt comfortable leaving the home and begin teaching again. I was interested in putting my son in daycare, but it was too expensive. My alternative was a nanny, but I was weary about leaving him with a stranger. At the perfect time, a friend recommended her nanny, who was a pediatrician from Venezuela who was also learning English, how fortunate! Months later, I was able to enroll my son in daycare and was able to take on more clients. When I think about my son and Top Language, I realize that he has been the driving force of the different stages and new strategies that I have made to allow Top Language to grow.
Another big challenge was to find the right professors that share the same vision, love, and passion for how we teach the language and culture. I have a great team of professors, their work is exceptional!
So let's switch gears a bit and go into the Top Language story. Tell us more about the business.
Top Language is a Boutique language school where every student is unique and they are the center of our attention. Not everyone is looking to learn Spanish or English for the same reason and not everyone has the same learning style, personality, interests, or needs. Getting to know each student, and allow them to enjoy the journey of learning a new language is the basis for our business. Class is meant to be fun so we can learn the student's likes and needs and incorporate them into the lessons. We have a great time in class with our students! We have all sort of students, from the ones that keep us laughing the entire class to the ones that break in tears while expressing a difficult situation they are living. The only rule is that it needs to be in Spanish. I'm proud of and grateful for all of our students.
Speaking of being proud, my work team gives me my greatest source of pride. A big thanks to all of the ladies (currently all professors are women from different nationalities)! It is rewarding and exciting to realize that I'm giving work to other people and helping them provide for their families.
In Top Language, we want to cultivate a time for the student where they are relaxed and the center of our attention. Our classes are definitely not representative of traditional classroom lessons. People are more excited and able to learn when we make the lessons relevant to them. In this way, they can feel welcome, embrace the culture, and enjoy the Spanish language inside and outside the classroom. You know that you are enjoying the class when you look at your watch and an hour has already passed by! We realize it is not the same to repeat the verb conjugation list 30 times. Instead, we work with applying the verbs to your daily life and own experiences. It is necessary to live the language.
Has luck played a meaningful role in your life and business?
I do not believe in good luck or bad luck, I believe in hard work.
What are your plans for the future? What are you looking forward to or planning for – any big changes?
One short-term goal is to include French in our language selection. We currently offer English and Spanish only. We are also working in starting a project of informal Spanish small group sessions with a glass of wine next to us for learning ease.
My master plan is to establish Top Language as the best place to learn a language in Houston. It is already, but people just need to know about it!
And some other very important news, my husband and I just learned last week, is that I will be a mother for the second time! No doubt new challenges will come that will bring more happiness, growth, and success.
Contact Info:
Address: 4617 Montrose Blvd. Ste C208 Houston, TX 77006
Website: www.toplanguagehouston.com
Phone: 713 678 0205
Email: itzel@toplanguagehouston.com
Getting in touch: VoyageHouston is built on recommendations from the community; it's how we uncover hidden gems, so if you know someone who deserves recognition please let us know here.