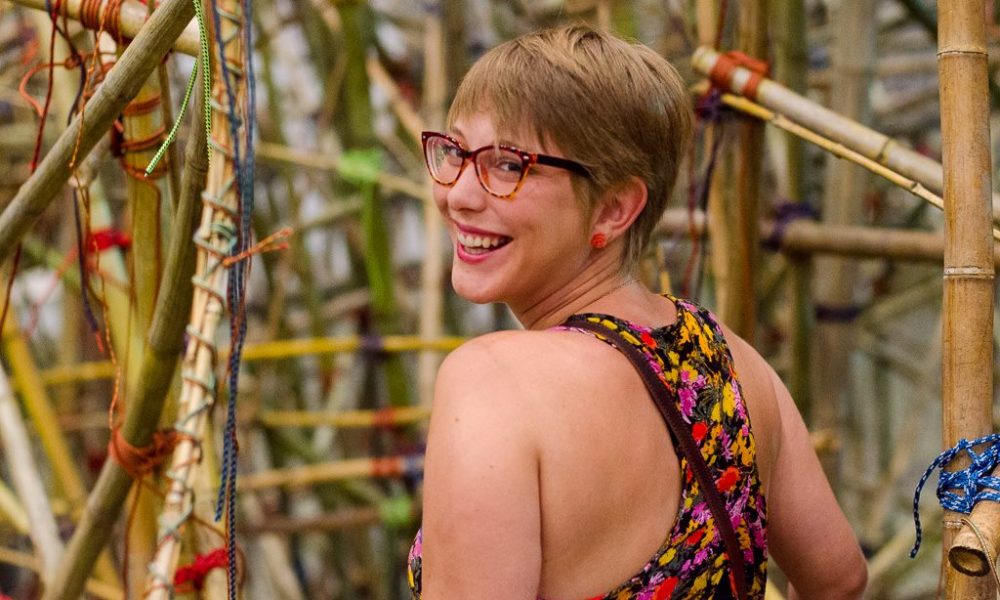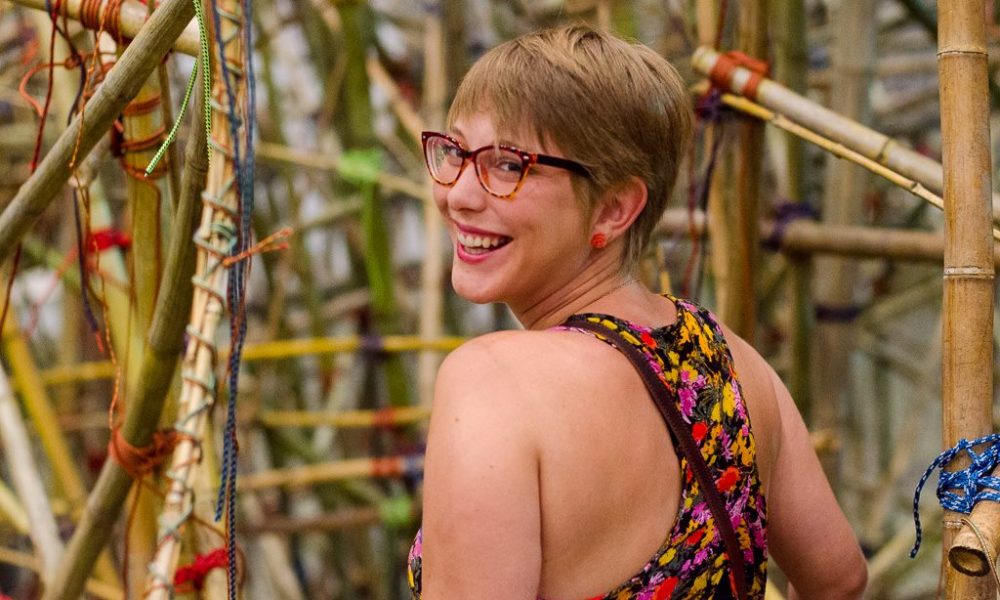 Today we'd like to introduce you to Jacey Little.
Jacey, please share your story with us. How did you get to where you are today?
Horse Head Theatre Co.'s (HH) mission is to re-­energize Houston audiences with theatrically designed experiences using non­traditional methods and local talent. We utilize "found" and site­ specific spaces, frequently producing events outside of traditional arts venues that further enhance our storytelling.
HH is committed to producing new and innovative works and is known for our theatrical experiences, featuring explosive design elements, audience interaction, immersive environments and pre­-show "ritual" or "ceremonial" activities.
Our vision is to inspire empathy and engagement. We only produce visceral art with a purpose. Let us tell you a story.
-"…one of Houston's newest and boldest theatre companies…" – The Chronicle
-"visceral theater that gets under your skin" … "bold, hard-hitting…thinking outside the box" – CultureMap
-"Houston's rogue renegades" … "Few nomadic groups are as inventive as Horse Head" – Arts + Culture Magazine
-"Ideas and work and execution like this tickle all my theatre loving nerve ends and make me hungry for other iterations of out of the black box ideas. Ahoy theatre-makers, the bar's been set. Take notice." – Houston Press
HH has received a number of awards including the 2016 Houston Press MASTERMIND award, annually recognizing individuals or organizations for their significant contributions to Houston's artistic community, as well as the Houston Press 2016 "Best New Play" award for our original work, The Whale; or, Moby-Dick. Horse Head is funded in part by the City of Houston through Houston Arts Alliance and is a participant in the Resident Incubator Program supported by the Houston Arts Alliance.
A BRIEF HISTORY:
HH was founded in 2009 by Kevin Holden. The founders were primarily male designers in their mid-thirties who wanted to expand the Houston arts community by creating a space for experimental work that viscerally engaged audiences. Today, most folks call that "immersive." The founders formed a 501c3, but culturally, the organization functioned as an artist collective. Their work was masculine, including explosive design elements and focused on presenting published works in new and interesting ways, including at site-specific venues. In 2014, Kevin invited Jacey Little to lead the company. Four of the founding members stayed on until 2016 to ensure a smooth transition.
Under Jacey's leadership, HH immediately expanded programming from one annual event to three. Today we produce four events annually, two main stage shows and two one-night-only events. Jacey has maintained the cultural aesthetic of an artist collective, while simultaneously strengthening HH to be a thriving non-profit organization. In 2014 all board members were also company members. Today, all board members work for us, personally donate and are fundraising leaders. In 2014, all artists were volunteers or had minuscule stipends. Since 2014, Jacey has prioritized increasing our artists' fees every year – even our interns are paid. Our non-equity artist fees are among the highest in the city for an organization of our size. Perhaps most importantly, we have maintained our mission statement and remain dedicated to supporting local artists' new concepts and articulations of theatre, and audiences' visceral experience.
To date, Horse Head has produced 17 main stage shows since our founding, in addition to a variety of one-night0only events. We've performed in giant geodesic dome tents on the bayou, parking lots, city parks, historical buildings and more. The only thing more diverse than our performance locations is the genre of our theatre: no production is EVER like the one before. Horse Head produces visceral performance events intended to activate audience members. For a list of our production history with images, press links, and video, please visit our website horseheadtheatre.org.
Overall, has it been relatively smooth? If not, what were some of the struggles along the way?
Grassroots art and small organizations rarely have a "smooth road." Our biggest challenge is always procuring enough funding to meet our design teams' vision & pay our artists and administrators a living wage. Especially after Harvey, individual donations have dropped, and we have felt the loss of this funding.
Please tell us about Horse Head Theatre Co.
Horse Head strives to push the boundaries of our art form by presenting storytelling events with site-specific, environmentally immersive elements and audience participation. Not all of these elements are present in every project we present, as we don't limit ourselves artistically by feeling beholden to a specific "brand" of art. We take on projects that are relevant to our times and tell the stories in creative ways that best serve the storytelling. We believe that traditional modes of theatre create passive observers, voyeurs. We seek to engage audiences by presenting an open gateway between viewer and artist: a fluid relationship to be explored. Our theatre cannot be replaced by film or television.
The HH style not only engages traditional theatre-goers in new ways but also attracts new, non-theatre-going audiences. HH has continually raised the bar for innovative theatre in the US. HH is "visceral theater that gets under your skin" … "bold, hard-hitting… thinking outside the box" (CultureMap); "Houston's rogue renegades" … "Few nomadic groups are as inventive as Horse Head" (Arts + Culture) … "Ideas and work and execution like this tickle all my theatre loving nerve ends and make me hungry for other iterations of out of the black box ideas." (Houston Press).
Our most recent review 8/21/18 from Houston Press opened with "And the award for best audience participation moment goes to We're Gonna Die." HH's largest audience base is adventurous Houstonians, age 22-60. A 2015 focus group revealed that HH is"cutting-edge, immersive, interactive, real, unique, professional, creative, dark, determined, passionate, in-your-face and fun." Since our founding, HH projects have attracted audiences who claim to not "like" theatre. We're a "gateway drug" to fine art. Every project is unique, from start to finish.
In 2009, we created an interactive Amsterdam red light district paired with an Adam Rapp play. In 2010, we took audiences underground to meet a gang of British football hooligans caught up in mindless violence. In 2013, we explored two coffee shop worker's private turmoil, in a parking lot. In 2014, we invited you into an infertile couple's home to watch the train wreck of an overly complicated conception. In 2015, we built the belly of a whale (a geodesic dome tent, our own personal Moby Dick), plopped it next to the bayou and invited you to"get swallowed," experiencing this classical tale as a one-man re-telling in a magical whale belly. And these are just a few of our past projects.
Our 2018 season focuses on female protagonists, human relationships and how to cope with existential dread: in July, we presented a play that isn't about "the devil," it IS the devil. In August 2018, we toured Houston with a concert-play that celebrates life through embracing our mortality (and teaches you how to play the kazoo and ukulele). In October, we partnered with Frame Dance to explore what it means to be a politically engaged American; and this year we close our season with a new American classic, Pulitzer Prize-winning THE FLICK by Annie Baker for which we built our own movie theatre inside a 100-year-old East End warehouse.
Concrete accolades: 2016 Houston Press Masterminds (surprise award & grant), Houston Press Best Play of 2016 & 2015, BroadwayWorld Best New Play of 2014. HH is a recipient of a 2017 NEA Art Works grant, HAA Arts Project Grants 2015, 2016, 2017 and 2018; HAA Arts Project Outreach Grant 2018, HAA CBI Pre-Incubator graduate, current CBI Resident Incubator participant from 2016-2019.
If you had to go back in time and start over, would you have done anything differently?
I'm not sure what this means… our mission statement is flexible, our projects are always unique, and we feel the freedom to reinvent ourselves as needed…
Pricing:
General Admission Tickets $20
Student and Theatre Industry Tickets $15
BAMF Donation Tickets $45 (a "True" Ticket Price for those who can afford it)
Contact Info:

Image Credit:
Tasha Gorel, David Tong and Brooks Cruzen of Blueprint Films
Getting in touch: VoyageHouston is built on recommendations from the community; it's how we uncover hidden gems, so if you know someone who deserves recognition please let us know here.