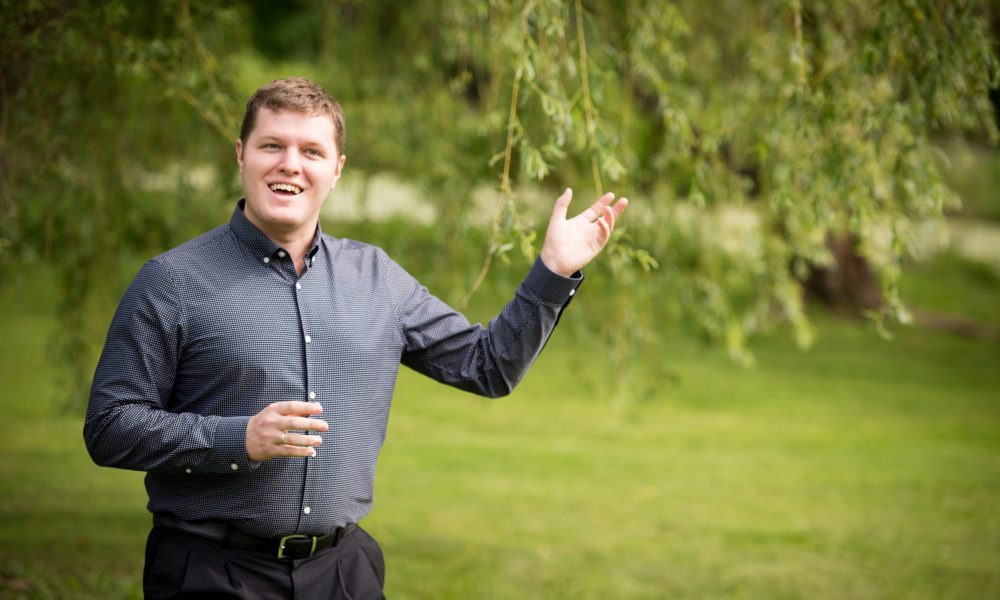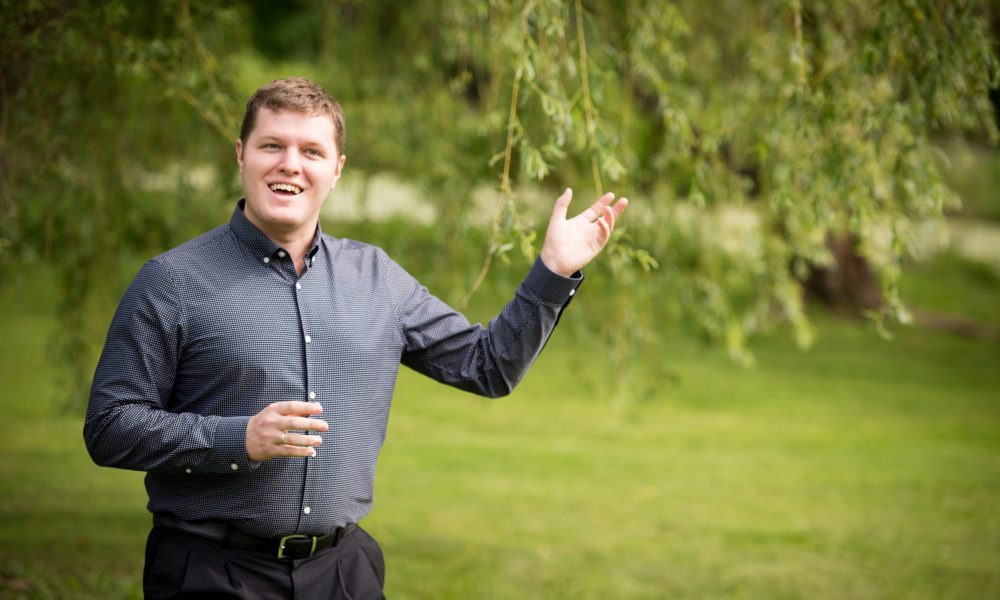 Today we'd like to introduce you to Dr. Jacques Zaneveld.
Hands-on medical training for many procedures is essentially non-existent. At a recent medical conference, people were learning how to remove cysts from a woman's uterus by practicing on green bell peppers. This is an embarrassment and unsurprisingly statistics show them that when doctors first start performing procedures they make errors far more often than those with even one or two months of experience.
At Lazarus 3D, they are addressing this gap by using 3D printing to create copies of patients' organs so surgeons can rehearse upcoming operations. Their patent-pending process allows them to rapidly prototype in very soft materials that feel just like real tissue – something you cannot do with standard 3D printers. This technology has already changed medical outcomes; indeed in a recent scientific publication they co-authored with Baylor College of Medicine, it was found that "This simulation platform can assist in surgical decision‐making, provide preoperative rehearsals, and improve surgical training." Their models have now been purchased by over a dozen hospitals internationally and many of the top medical companies, which use their models to train doctors in new technologies.
This company started when Dr. Jacques Zaneveld, at the time a Ph.D. student at Baylor College of Medicine, built his first 3D printer from parts together with his friend Violet Gelowani. Jacques wanted to print things constantly but didn't have the extra money to buy plastic filament. So, while still attending school during the week, Jacques started driving to Anime conventions all around Texas during the weekend to sell things he designed and printed, including custom dice, figurines, license plate covers and octopus earrings. This didn't actually make much money, but it did allow Jacques to pursue his passion for 3D printing.
An opportunity to begin work in the medical space came when Jacques was asked to participate in a study of the human brain. He was able to get a copy of his own brain scan from these researchers, and after a few days was able to turn that data into a hard plastic model of his own brain. The model of his brain showed all of the sulci and gyri, the folds in the brain, in immaculate detail.
One medical expert was so impressed she asked if he could use 3D printing to create a copy of a patient's spine for an upcoming medical lawsuit. A patient had slipped and fallen in a store but had a history of spinal injury prior to the fall. Using MRI scans from before and after the fall, Jacques re-created physical copies of the spine both before and after the incident. This was a major break in physical demonstrable evidence for medical disputes and at $1,000 per model Jacques for the first time started making profits through his 3D printing efforts.
Jacques continued to make models for lawsuits, but his mind kept returning to the idea of improving medical training using 3D printing. The big problem is that 3D printers are great at making hard objects, out of materials like plastic and metal, but the technology did not exist to make models in very soft materials mimicking body parts like a human kidney or brain. That meant that while 3D printed models could be used for visualization, they couldn't really be used to practice surgery.
Using his profits from the lawsuits, working on nights and weekends (as he was still a full-time Ph.D. student), Jacques spent about a year trying to develop a way to reliably create incredibly complex shapes in soft silicone materials using 3D printing. A breakthrough came one Thursday night, and he was able to make his first soft, realistic model of a kidney with a tumor, built from a patient's MRI. By Saturday Jacques had submitted a provisional patent on his new process, and by Monday it was tested for the first time in the Texas Medical Center by Dr. Richard Link, who said: "This is the most realistic model for partial nephrectomy that I have ever seen".
Once he graduated in 2015, Jacques decided to go full time with his company. Despite not having any major outside investment, Lazarus 3D has grown through sales into a thriving small business with a team of six including researchers, biomedical and mechanical engineers, and entrepreneurs. But this is just the beginning. Lazarus 3D has expanded every year and will not stop until rehearsals of upcoming operations become available to doctors across the country, whenever they are needed. They expect this will lead to massive improvements in surgery outcomes both when new doctors are operating and in difficult cases pushing the boundaries of what is possible.
We're always bombarded by how great it is to pursue your passion, etc. – but we've spoken with enough people to know that it's not always easy. Overall, would you say things have been easy for you?
Running a start-up company, especially in medicine, is extremely difficult. Taking an average medical device to market costs about $30 million between product development, testing and FDA approvals, and it is typically years before a product hits the market. Starting out as a student with almost no resources, the biggest challenge was figuring out how to make money at every step of development, as we have not received major outside funding. Not making sales targets during any month over the last three years would have meant closing the company down.
First, when learning how to 3D print and how to build machines, Jacques sold earrings and other cheap models at anime conventions. This allowed him to pursue this passion without losing money.
Next, we needed to learn how to turn patient MRI data into a computer design that can be printed. In order to fund this step, Lazarus 3D made models for evidence in lawsuits and used those profits to develop a technology allowing the rapid prototyping of models in life-like silicone materials.
Third, Lazarus needed to sell realistic anatomy models but could not sell them as part of standard medical care, as the FDA approval process and getting insurance companies to cover a new technology typically takes years and millions of dollars. Lazarus 3D is currently self-funding through this process by selling models for medical training (which is not regulated) and using money from grants to provide patient specific rehearsal models as approved research at various hospitals.
We believe all of these steps have allowed us to grow, both in size and sophistication, while having revenue from day 1. Everything we are working on can also be seen as just another stepping stone, as the work we are doing today may help lay the foundation for 3D printing functional organs that can be transplanted into patients – though that technology is likely at least 10-20 years away.
So, as you know, we're impressed with Lazarus 3D – tell our readers more, for example, what you're most proud of as a company and what sets you apart from others.
Lazarus 3D is unique in that we can create copies of patient body parts that are extremely accurate and realistic. Because we make our models using 3D printing we can design and create a new model in under 24 hours. This is extremely important because the human body is variable. While standard manufactures may make a single model of a brain for practice, in reality, different patients bodies are different. As one example, tumors can be in different places, bones can be thicker or thinner, there may be more or less fat, and major arteries and veins may or may not lie near the operative field. Using our technology, we can create dozens of different designs, all from actual cases with unique diseases and challenges. We can do this cost-effectively and within a short amount of time, giving doctors a solid knowledge base so that when they start operating for real, they aren't caught off guard.
Lazarus 3D is also unique in that we offer end to end services for doctors, hospitals, and medical device companies looking for medical training and rehearsal solutions. Most other companies in the space either make machines or fabricate models. That leaves doctors hanging because most surgeons are not also engineers. Our expert team of scientists, researchers, and biomedical engineers has the expertise to translate what doctors need into physical products that address those needs, all in a matter of days.
So, what's next? Any big plans?
Lazarus 3D is working on a series A capital raise which will allow us to more than triple our current size and allow us to expand into additional fields of medicine. Currently, we have focused primarily on Urology and OBGYN, but plan on expanding into neurosurgery, thoracic surgery, and pediatric care. Within the next 3 years, we expect to have models in use at dozens of major hospitals for resident training and models in use at most of the major medical device manufacturers for demonstration and training. Within 6 years we plan on having our patient specific rehearsal models approved and in use as a standard part of patient care for difficult operations, or when the physician is learning or could use a refresher. Within 10-20 years we plan on becoming leaders in producing functional, transplant-able organs from patient cells using 3D printing.
Pricing:
Our medical training models range from $20 to over $20,000 depending on size, complexity, and amount of R&D required.
Contact Info:

Image Credit:
Lazarus 3D
Getting in touch: VoyageHouston is built on recommendations from the community; it's how we uncover hidden gems, so if you know someone who deserves recognition please let us know here.