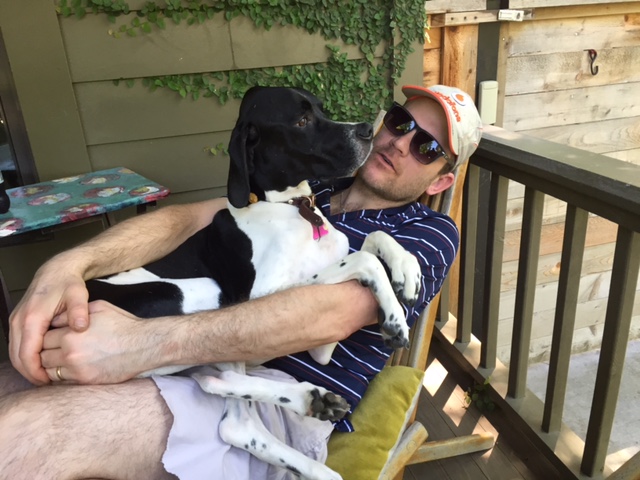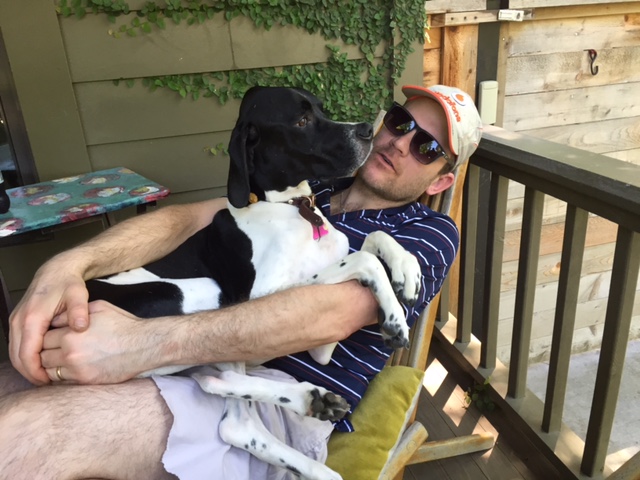 Today we'd like to introduce you to John Ross Palmer & his husband Ryan Lindsay.

John, can you briefly walk us through your story – how you started and how you got to where you are today.
I started painting as a means of healing after the tragic and unexpected loss of my father in 1998. I never dreamed that my taking acrylic to canvas to pour out the pain would lead to a successful career full of passion.
I have become a success because of innovative entrepreneurship, first-class customer service and overwhelming philanthropic giving to support the community that supports me.
I have broken the model of the traditional art business by removing the middle man (gallery owner). I sell my paintings directly to my collectors. It's ten times more hard work but I reap all of the financial benefits and rest peacefully knowing that my financial destiny is in my own control.
My collectors become addicted to my paintings, events and experiences that I provide for them. They are my family. I elevate them, honor them and literally put their name in lights.
Through my Charity of the Year program + more than a decade of giving prior, I've raised and given hundreds of thousands of dollars to Houston-area nonprofits. It's critical to give back to the people and causes that make Houston a better place.
Overall, has it been relatively smooth? If not, what were some of the struggles along the way?
As with any small business in America, there are lots of ups and downs. We are selling luxury goods…in a tough economy. It's a massive challenge. And, honestly, our main stress deals with the unpredictability of cash flow and when the next sale will occur.
However, the ups have far outweighed the downs. I know that our relentless hard work will pay off.
The most prominent struggle along the way was the worldwide economic crisis of 2008-2009. No one was buying paintings. I had a business of 8 employees…that dwindled to two. My husband and business partner Ryan and I emptied hundreds of thousands of dollars in retirement savings and stock accounts to keep the business afloat. Closing up and quitting is not an option for us. But, we streamlined. We grew. Now, with only 2.5 employees nearly 10 years later, we're 100 times more effective, efficient and profitable than we were with a larger team. We learned numerous things. We had to diversity our product line and price points and we couldn't focus solely on very large, expensive original paintings. And, we had to cultivate commission projects. When you pitch a project to potential collector to honor their loved one, home or beloved dog (the most popular!), through an original piece of artwork ~ they are on board almost immediately.
Ryan – what else should we know about the studio?
We sell the original artwork, prints and unique gifts designed by Artist John Ross Palmer.
We are known for exclusivity and becoming part of the "lifestyle" of Palmer himself…not just an arms-length transaction for a painting at a traditional art gallery.
John is most known for founding the art movement of Escapism. Escapism aims to forever destroy the stereotype of the struggling artist. Founded in 2009, his Escapist Mentorship Program has grown to international prestige. Read all about it at EscapistProgram.com. Because of his success, John is compelled to give back and train artists and give them all of his tips…entirely for free.
In 2014, he added the state-of-the-art "Chrysalis" to his art complex in the heart of the Historic Houston Heights. This 1,600 sq. ft. edifice is the epicenter of Escapism and the ultimate artist training ground. The artists accepted into the program receive working studio space and a glamorous gallery for an entire year while there are coached on entrepreneurial skills the entire year by John and myself.
John – what are you most proud of?
I am most proud of the relationships I have with my collectors. We want to help each other achieve and celebrate life. I am proud of my sales. Since 2009, I have had sales totaling more than 3.014 million dollars.
I am positive and driven. I pursue other endeavors to compliment my life and art inspiration rather than just having opening after opening.
I am known very well for doing an annual international art series. They are historic, rare and very prized by my collectors, especially the elite collectors in my First Class Club (formed in 2010). The series are complemented by a first-class catalogue and documentary film.
I understand the importance of legacy and documenting my works and accomplishments.
I believe I've done a lot to be just 43.
What is "success" or "successful" for you?
Success is complex to define. If you are fulfilled personally and professionally, then you are successful.
When I was in a 400 sq. ft. apartment in Montrose and sold two paintings, I thought, "I'm successful."
Last year when I sold close to have a million dollars in artwork out of my 7,000 sq. ft. art complex in the Heights, I thought, "I'm successful."
Sales figures alone don't define success. Money coming in means nothing unless it's used wisely to give back to the community, grow the business, enrich your life and support your family.
Pricing:
An original 46″ x 40″ painting is $9,600. (Non-commission)
An original 70″ x 40″ painting is $14,000. (Non-commission)
An original 90″ x 50″ painting is $20,000. (Non-commission)
Contact Info:
Address: 1218 Heights Blvd., Houston, TX 77008. (By Appointment Only.)
Website: JohnPalmerArt.com
Phone: 7138616726
Email: Ryan@JohnPalmerArt.com
Instagram: @JohnPalmerArt
Facebook: John Ross Palmer
Twitter: @JohnPalmerArt
Yelp: John Palmer Gallery & Studio
Other: YouTube John Palmer