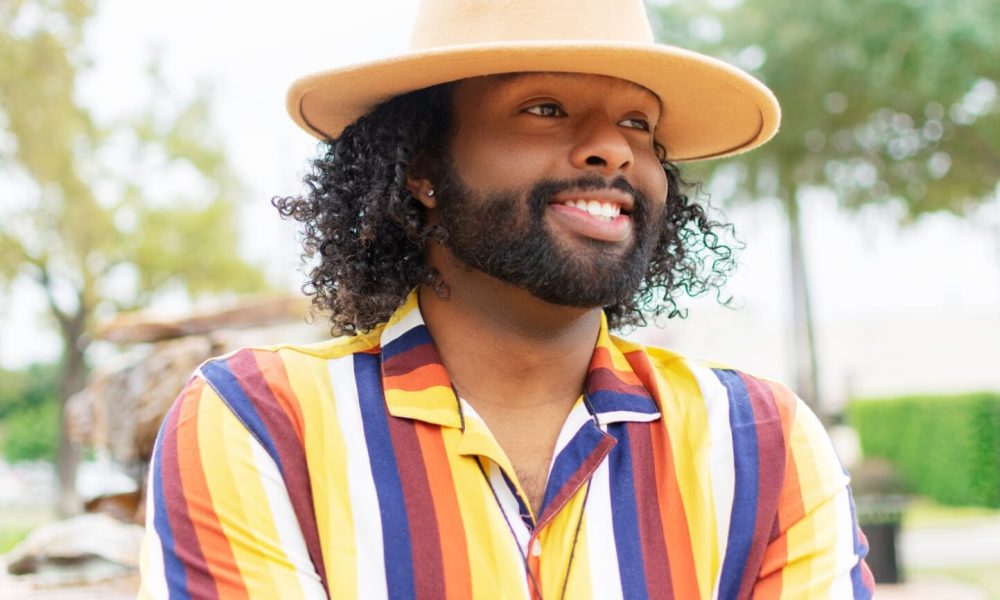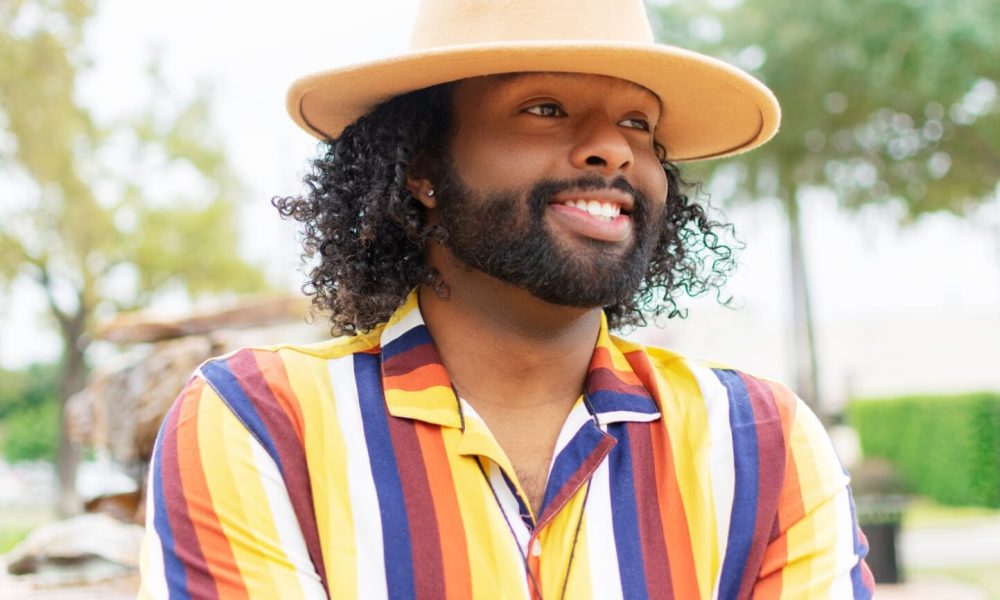 Today we'd like to introduce you to Jordan Edwards.
Thanks for sharing your story with us Jordan. So, let's start at the beginning and we can move on from there.
I was born and raised in Houston, TX. My mama and my grandma raised me in Hiram Clarke. I am proud of my city and neighborhood, regardless of what people think of it. That's where my roots started. I helped take care of my grandma as she took care of me. My mama was helping as well, but she worked 12-hour days. My grandma was there when I got home from school and I would walk to the bus stop to meet my mama when she was getting off from work. I felt I was the man of the house at a young age – but then again, how many young minority boys don't feel like that? Some of the best times was when the power was out; when we would start playing go-fish by the candlelight, keeping smiles on.
My family would be trying to hide the fact that we were the only ones without power sometimes. I was young but I was aware that we didn't have it all, but I never felt I was lacking. I was happy with my family and I still am to this day. I was always sweet, soft, nice – whatever you want to call it, so I wouldn't fit in as much as I would have liked to. I would hang out with people and have friends, but I felt that they didn't really want me around. Some of them may read this now and think that they never said they didn't want me around but actions, they speak volumes. I had my own internal struggles that I was balancing day to day. I love animals and I have always taken in strays to help them to feel better even if it's just for a few days.
The secret of why I love animals is because they don't really have a voice, but they still love and understand us anyway. I have a high spiritual connection to nature. School didn't come easy. I couldn't stay focused with what was going on at home and some other things I was going through at the time. But I will expand on that when I finish writing my book. I was worried about my grandma going in and out of the hospital, losing family members constantly and other childhood struggles. I'm proud my family included me in what was happening because I'm able to handle more in my life now as an adult. My level of compassion and patience is higher than most people I know. I have adapted to the mindset that what I went through has prepared me for what type of work I am doing now.
Has it been a smooth road?
Well, I spent my life trying to be there for others and taking care of everything and everyone I met. I was raised by my mama and grandma, who instilled in me to be a gentleman. My struggles have been that I never felt like I was enough; black enough, straight enough, gay enough, smart enough, nor worth enough. Fitting in was my goal because I was searching for love in different ways. This led to me taking the word NO for granted. I didn't take the time to get to know how to use that word. I wanted to be a strong black man. I wanted to be there for everybody, but times came where that energy wasn't given back. I learned that I have been giving out a necessary source of energy that I needed to be providing for myself. If I didn't love myself, how could I tell somebody how to love me? When I thought of myself as worthless, I would just take what I could get. This had to change because this would only keep me at a certain level in life and that was under the path that most people walk on.
So many men from different walks of life, have been forced into experiences that have led to questioning their structure as a man. I struggled with finding myself through those experiences. Even while responding to this interview, I am questioning myself; but my goal is to at least try to reach one person so that they know they aren't alone. We have to fight to feel complete even when we are constantly broken down. If you leave a piece of you scattered, how will you feel whole? We are taught to "Man up," speak up, don't show fear, don't be weak, don't show emotions. I may be just speaking for myself, but I feel men are constantly having to perform, which can be damaging. At this point of my life, I'm tired of being what everybody wants me to be. I'm trying to figure out who Jordan is and how my story defines me.
We'd love to hear more about your work.
I currently work for the AIDS Foundation of Houston. I started in the outreach and testing position, which I loved. I prayed for a job where I could be needed and appreciated, can use my life experiences to help others feel connected, save lives and be a resource of love to make a difference, and the Lord sent me to AFH. At AFH, I have received all the things I prayed for. Through God, The Law of Attraction, and The Universe I have been provided with my purpose. I have grown not only in the agency but as a person.
I have been pulled to the side and told, "You have changed my life.", "I've learned so much." "You make me want to keep living." or something as simple as "I'm glad I have you to talk to." This is like fuel that my soul needs that keeps me striving for betterness and representing my agency as best as I can. I have entered a new position as a facilitator that goes into the Texas Department of Criminal Justice (TDCJ) units all around Texas to provide education around HIV, STI'S and other health disparities. I am constantly learning new topics, stories and experiences throughout this process. I am proud to be able to do what I am doing. There are so many that treat the people I serve less than human. We are all human and only stop learning when we stop trying.
Is our city a good place to do what you do?
Yes, I feel the city of Houston has numerous pockets of culture surrounding downtown. With the size of the city, individuals can find or create opportunities around their interests. The great thing about this city is that we want to thrive and evolve, even though the south as a whole is behind with inconclusiveness.
Image Credit:
Aaric Wright with odsseyofwolves
Suggest a story: VoyageHouston is built on recommendations from the community; it's how we uncover hidden gems, so if you or someone you know deserves recognition please let us know here.