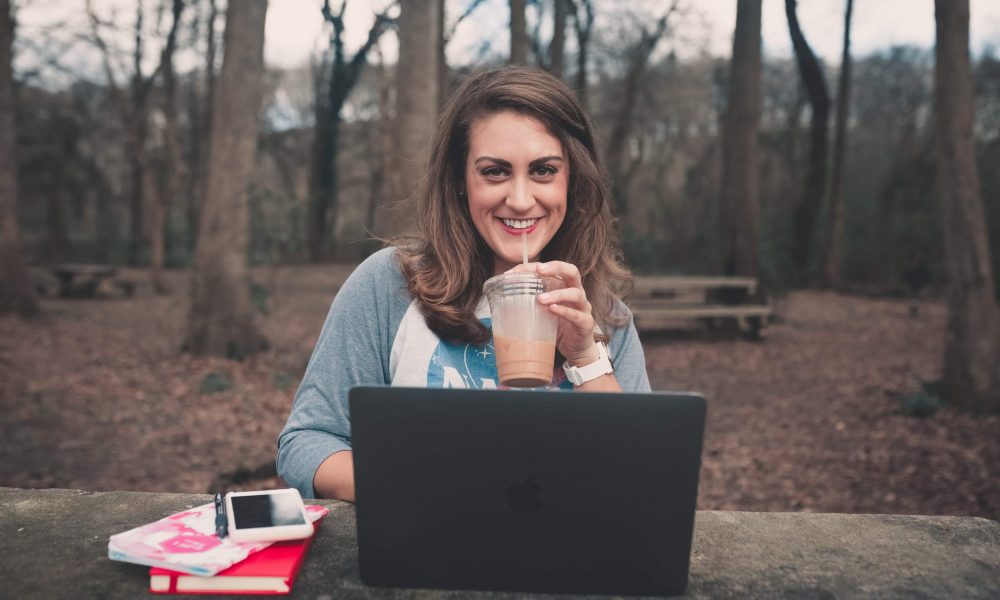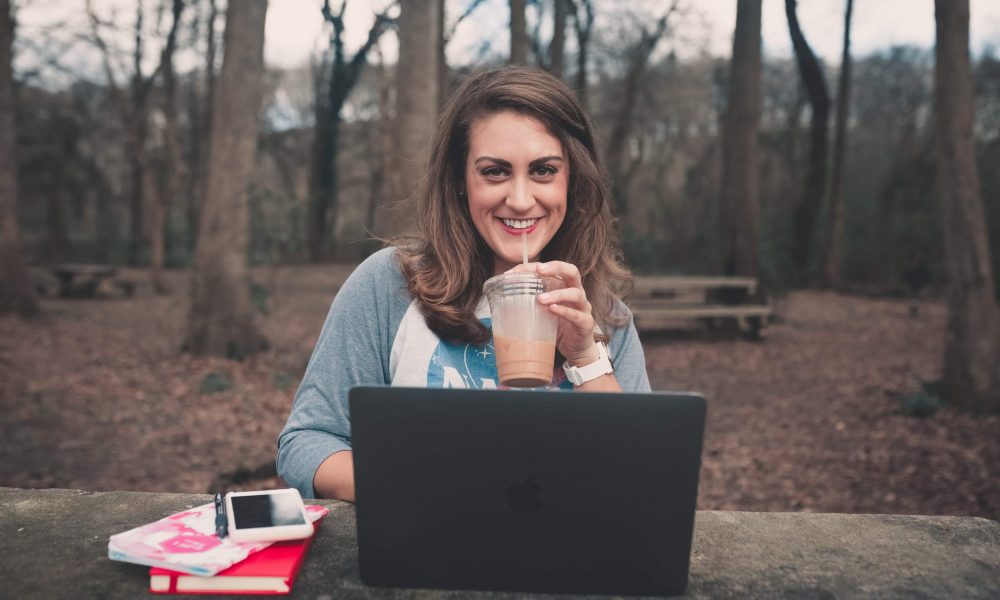 Today we'd like to introduce you to Kate Gunderson.
Thanks for sharing your story with us Kate. So, let's start at the beginning and we can move on from there.
One summer night as a second grader, I stood in the driveway with my dad staring up at the night sky. I remember feeling awestruck, recognizing how small I was in relation to the rest of the universe. I was one human being living my very simple life as the rest of the universe ticked along. I wanted to understand how it all fit together. From that very moment, I decided that I wanted a front-row seat on mankind's journey to discovery and I set my sights on a career at NASA. It became no secret throughout middle and high school that I wanted to be an astronaut when I grew up and my zealous response to the question was always met with skepticism. How could a girl from North Dakota achieve something so unimaginable? I started to believe the doubters, but I didn't give up.
While growing up, I never really had much exposure to engineering specific classes or career fields. So, how did I become a NASA engineer? As I mentioned, my parents always encouraged me to pursue what I was passionate about but I didn't have any idea what it took to work at NASA. I knew that becoming an astronaut might be a long-shot but I didn't have any reservations about my ability to score what I believed to be the next best gig-a job as a NASA Mission Control Specialist (I must have been a very optimistic teenager!). As the time neared to apply to college, I began to investigate what it was Mission Control Specialists at NASA actually held degrees in. Most of the information I found pointed to an engineering degree. I wondered what engineers even did, but applied to a variety of engineering programs all over the country nonetheless.
I had never lived anywhere but my relatively small hometown in North Dakota and although I was slightly terrified about the prospect of leaving behind everyone and everything I knew, I also saw an opportunity to push myself far beyond my comfort zone. I knew that moving far away would present many challenges but in order to grow as an individual and a student, it was what I needed to do to make my dreams reality. I decided on the Rochester Institute of Technology (RIT) having never been to the East Coast. RIT has a highly renowned co-op program which allowed me to gain exposure and experience to the engineering field while developing my sense of self and confidence as a female engineer. It was here, in my second year that I interviewed for a co-op position with NASA's Johnson Space Center.
Throughout college, I was incredibly fortunate to also intern twice with GE Aviation, including a tour at their Flight Test Operation in the California desert and a summer as a congressional intern with the U.S. House of Representatives' Committee on Science, Space and Technology. I have always believed in the importance of diversifying your experiences. Not only will this allow you the chance to discover what you truly love to do and make you more well-rounded personally and professionally, I believe the process of discovering what you do not want to do is of equal value. My response when asked how I scored my dream job working for NASA so early on? I always had the end goal in sight and I never stopped long to listen to negativity from those who didn't believe in me as strongly as I believed in myself. I knew I was in control of my destiny and I refused to listen to those who thought that somehow I would allow their beliefs about me to become my truth.
I earned a Bachelor's degree in mechanical engineering from the Rochester Institute of Technology (Rochester, NY) in 2015. When it came time to decide if I would begin my career with NASA or continue on with an advanced degree, I really struggled with what the "right" decision was. I knew that I wanted to pursue either a Master's degree or Ph.D. in aerospace engineering and that it would be incredibly difficult to go back to school once I began working and earning a stable income. However, I couldn't help but worry that if I turned down a job offer from NASA that I would forever miss my shot at what I had worked so hard for. Once again, I was asking myself to face my fears and break out of my comfort zone. I couldn't deny my gut instinct that kept nagging at me to continue on with school. Luckily, the group I wanted to continue working with at NASA was supportive of this personal goal and agreed to take me on as a graduate co-op student so that I knew there would likely be a place for me in the group once I returned from grad school. This experience taught me, in particular, to ask for the things you want. The answer will be "no" 100% of the times you are too afraid to ask the question.
I went on to earn a Master's degree in aerospace engineering specializing in structures from Georgia Tech (Atlanta, GA) and have been working at NASA's Johnson Space Center full-time for about a year now. The graduate school experience tested me in many ways but was the single best investment I have ever made in myself. Through all this, I have grown into a person who believes in the ability to make the unimaginable a reality.
It was while I was in graduate school that I decided I wanted to start engaging with and mentoring young women and girls to pursue STEM fields and in particular engineering. I struggled to make female friends in my major as someone who didn't like to fit into stereotypes about what engineers looked, talked, and acted like. This is when I decided to start targeting an audience on Instagram and made the decision to start blogging to share my experiences, advice, and love for fashion with others.
Overall, has it been relatively smooth? If not, what were some of the struggles along the way?
I don't think any success in life comes without struggle, and my personal success story definitely doesn't. I remember my classmates in middle and high school who told me I'd never work for NASA and how I began to question whether or not they were right. I remember several college professors who told me "something's just not clicking with you, maybe you should change your major." and nervously wondering if maybe they were right as well. I struggled with imposter syndrome in graduate school, wondering how I'd made it into the #2 Aerospace Engineering graduate program in the country. Before I was accepted into the Pathways Intern Program at NASA's Johnson Space Center, I applied to 15 other internship opportunities at NASA and didn't hear back about even one.
So what is my response when asked how I scored my dream job working for NASA so early on? I always had the end goal in sight and I never stopped long to listen to negativity from those who didn't believe in me as strongly as I believed in myself. I knew I was in control of my destiny and I refused to listen to those who thought that somehow I would allow their beliefs about me to become my truth.
It's how you dust yourself off and move forward from adversity that is a true testament to your ability to succeed. You know yourself and what you're capable better than anyone else.
Kate Gunderson Blog – what should we know? What do you do best? What sets you apart from others?
Earlier this year, I began a blog with the mission to empower women and girls to confidently thrive in the world of STEM (science, technology, engineering, and math). I hope to use my stories to inspire others to chart their own path to a successful career where they feel accepted, respected, and welcome to thrive. I believe deeply in the importance for women to stay true to who they are and to celebrate their successes and the successes of other women. In the future, I hope to develop programming to help young girls gain confidence in the subject areas that are important to succeeding in STEM majors in college, yet students often lack the confidence to stay engaged with.
What is "success" or "successful" for you?
To me, success seems fairly simple. I think success is achieved when you're doing what brings you the most joy. It's that thing that gets you out of bed in the morning, excited to tackle another day. I've had the goal of working for NASA for as long as I can remember. For me, it's all about being part of something bigger than myself, where I can feel as though I'm making a lasting impact on the world around me. I think as an engineer I really have the opportunity to do that.
Contact Info:

Image Credit:
Kyle Sudu
Getting in touch: VoyageHouston is built on recommendations from the community; it's how we uncover hidden gems, so if you know someone who deserves recognition please let us know here.