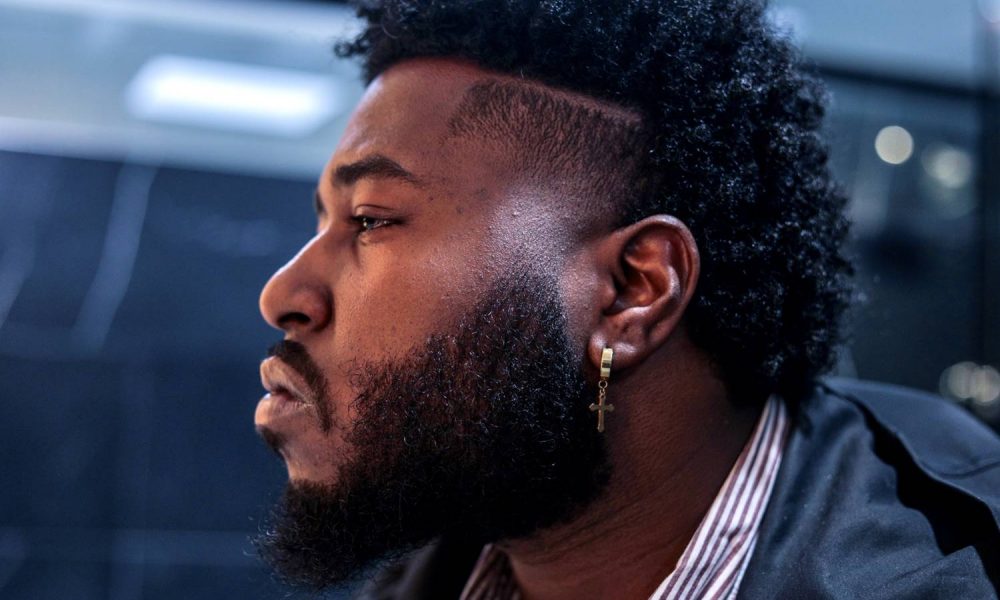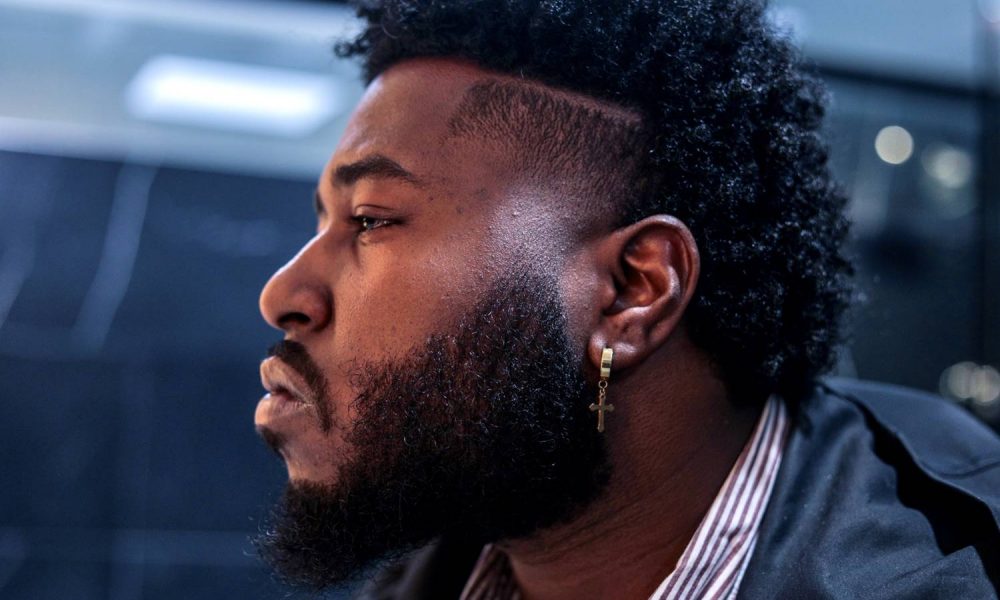 Today we'd like to introduce you to Lanzel Smith Jr.
Like a Rubik's Cube, Lanzel Smith Jr. has many colorful sides to him when it comes to being creative. Lanzel Smith Jr., also known as DJ Zel, became infatuated with the idea of expressing himself through music and art as a kid, which led him to playing guitar in his church. Since there were no official practices for the Saturday services, he was met with a challenge of familiarizing himself with how to play along to every song the band would choose. But like most things in his life, he quickly adapted. Most importantly, at a young age he proved to himself that he could master anything he touched. And that small experience, out of many, set the tone for how he opted to live the rest of his life.
Staying true to his mantra "Versatility is Gold", Zel, picked up the art of cutting hair at the age of 12. Once he began cutting hair, he really honed in on becoming a renaissance man. When he wasn't playing guitar or giving people fades in his hometown, Hempstead, Long Island, he dabbled in music production. Upon his high school graduation, he got the opportunity to attend Syracuse University where he saw fit to grow and conquer the new environment. Zel noticed a void in the social life on campus. This observation lead him to create his own brand Zel Entertainment, which brought different transformative projects and events to the campus. In his keen way of bringing people together through music and service, Zel Entertainment became a worldwide name far past Upstate New York before he suited up in his cap and gown.
While at Syracuse University, DJ Zel became #1 DJ at the number one party school in America according to The Princeton Review. At the same time, Zel became the most expensive barber to cut hair on any college campus. Due to these successes, he earned the cover of Renegade Magazine's Spring 2018 issue. Renegade Magazine is Syracuse University's first and only Black general interest magazine. He also became an editorial favorite for the number one-ranked college newspaper and number six campus-based radio station in the nation. DJ Zel has a battery in his back that not even Duracel could duplicate. He prides himself on constantly coming up with new ideas and spreading positivity and innovation in every way possible. Although he does it with ease, his approach is calculated and because of so, he forced the eyes of media outlets and record labels to turn his way. He eventually went on to work with Grape Records LLC — an independent and ASAP Rocky affiliated record label that houses artists like Smooky Margielaa, Jellyman, and Drew Drippy — where he graced the stage as a DJ at both SOB's and SXSW.
Now 24-years-old, DJ Zel has founded, what he calls, a multi-industry collaborative. He brands this collaborative under the name, VVS. VVS, which stands for Versatile and Valued Society is aimed at uplifting those who make a difference now and are destined to be trailblazers in the future. Focusing mainly on consulting and production, the VVS collaborative has already worked alongside Black Sox Media and 300 Entertainment for an animated lyric video to Money Up by Shaggy and Noah Powa. VVS has also consulted and collaborated with the launch of Houston-based brand Shiff.
Having experienced an increasingly rich taste of success, DJ Zel is now focused on expanding his two brands by presenting a collaborative animated series called The Adventures of DJ Zel.  In 2020, DJ Zel plans on making "The Adventures of DJ Zel", a worldwide tour that will provide the freshest haircuts in the world and the dopest vibes you'll ever experience. DJ Zel's constantly ready to take things to the next level. The question is, are you?
Behind His Mindset?
DJ Zel lives to change the words "you won't" into "you will". Unfortunately, society teaches people to be single-minded. This systemic roadblock can surely limit mindfulness. Therefore, DJ Zel understands that he has a different perspective. Those statements of denial and ignorance towards his multipotentiality have worked in the opposite favor by fueling his mindfulness. He thanks God for blessing him with this perspective. And through his work, he wants people to understand that we have all the capabilities to obtain any and everything in this life. His mission is simple; to leave a legacy for the benefit of himself and the younger generations that follow. DJ Zel believes that anything is possible. "Never stop learning! Believe in yourself! Achieve your dreams!," he says.
What Sets Him Apart From The Competition?
DJ Zel is a Brother of Alpha Phi Alpha Fraternity, Incorporated and multi-faceted producer. He can turn your party up, whip a fire playlist together, direct and edit videos, and give the greatest haircuts you'd ever receive in your life. He has created a brand built off of hard work, community service, innovation and passion. If you have the chance to be around him, you can't help but to vibe with his brand because of how infectiously clear his love and dedication to it is. Zel plans to secure a legacy of excellence and professionalism in all endeavors he pursues. As an entrepreneur and multipotentialite, he has been exposed to extensive opportunities in various industries around the world and with those, is intersecting principal ideals from each to accomplish true innovation.
So far, Zel Entertainment and the Versatile & Valued Society has had the pleasure of working with stars such as Lil Tecca, Lil Yachty, Lil Uzi Vert, Michael Rainey Jr., Meek Mill, Bryson Tiller, Post Malone, DJ Esco, A Boogie wit da Hoodie, PNB Rock, Waka Flocka Flame, Dave East, Smooky MarGielaa, Jacquees, Ty Dolla Sign, Vic Mensa, Young Jeezy, QQ, Mike Gbinije, Rakeem Christmas, Chris McCullough, Cedric The Entertainer, and Tyus Battle.
DJ Zel has also worked with major corporations such as 300 Entertainment, Brooklyn Knights Entertainment, Hot 97, The Source Magazine, Revolt TV, Netflix, Barbershopconnect, CW Network, Faithful Black Men Association, and Hair Illusions LLC.
What's Next For DJ Zel?
2020 will provide yet another shift for DJ Zel where he'll begin his rise as an Afro-fusion/Dancehall artist. Coming from Jamaican roots, DJ Zel strongly believes in his ties to African culture and plans to promote his ideas of unity for the African and Caribbean communities. In October 2019, DJ Zel and Afro-fusion artist Gidiboybenjy opened up for a sold-out show headlined by Grammy nominee Burna Boy at the Fillmore Silver Spring. That's just one of the many stages "The Adventures of DJ Zel", will continue to grace. And best believe with every performance and endeavour, it will truly be a sight to see!
Contact Info:
Image Credit:
@cristiankaigler @trevorbelyea
Suggest a story: VoyageHouston is built on recommendations from the community; it's how we uncover hidden gems, so if you or someone you know deserves recognition please let us know here.