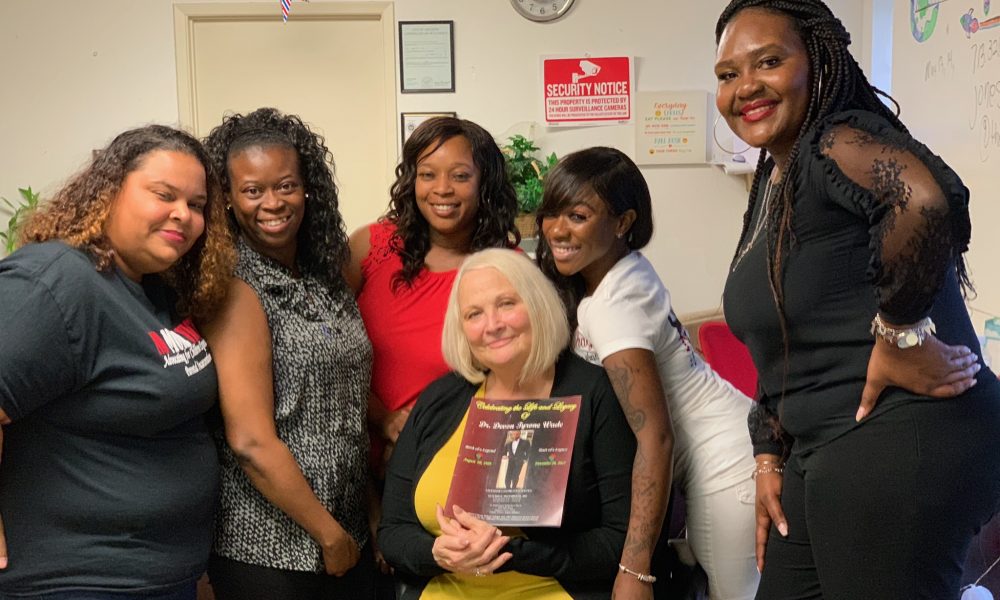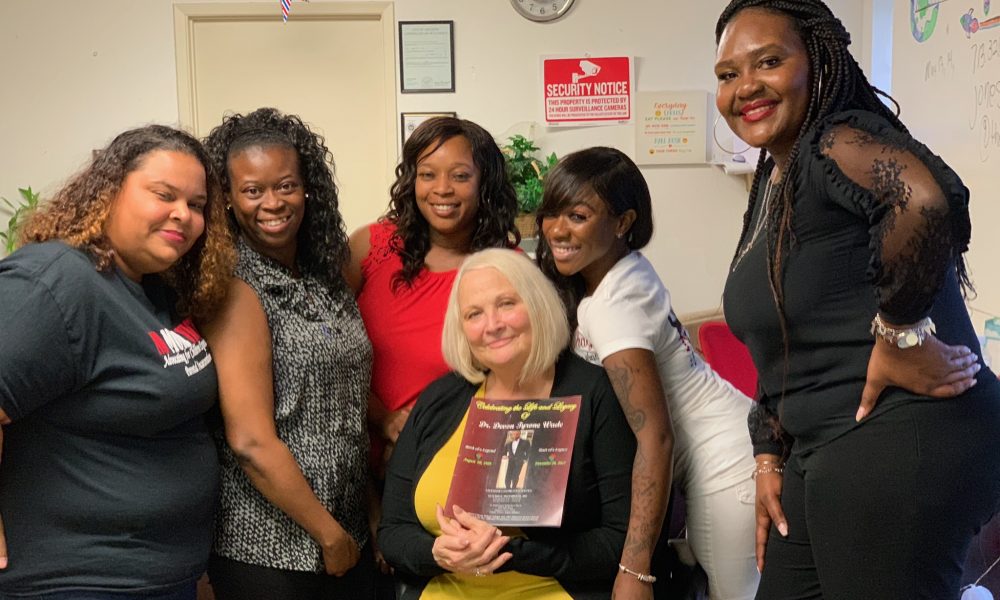 Today we'd like to introduce you to LaVoshea Hendry.
La'Voshea Deon Hendry was the Executive Administrative Assistant of No More Victims, Inc. where she operated and performed in the roles of a digital and graphic designer, communications specialist, national spokesperson for the organization, and overall assistant to the CEO. She is also considered a Legend Family Member and Veteran in the program. La'Voshea attended and graduated from the School District formerly known as North Forest ISD. After experiencing the trauma of parental incarceration La'Voshea developed an early interest in learning how to become a survivor of immeasurable pain versus remaining a victim of circumstance.
In 2005, she joined No More Victims Inc., an Advocacy Agency for Newborns and Children of Incarcerated Parents (NMVI). Where she is currently celebrating her 14th year anniversary with the organization. NMVI; helped create, mold and foster her willingness to choose to heal over the hurt, in addition to redirecting not only her physical focus but the mental and emotional intellect as well.
La'Voshea has defined and is the meaning of survivorship. At the age of 15, she was diagnosed with a number of medical conditions; some of which the doctors deemed "treatable not curable".
Soon after starting her college journey, La'Voshea was diagnosed with a blood disorder that not only derailed her health but yielded her timeline for the success that she had dreamed about. In August 2015, LaVoshea re-enrolled in college and excelled beyond her imagination. She obtained and maintained a GPA of 3.0 and greater, which also afforded her the opportunity to be a member of The National Society of Leadership and Success for Houston Community College where she was proudly and humbly inducted in December 2016.
La'Voshea has participated, been featured, and has spoken at multiple statewide and national conferences including channel Fox 26 "Houston with Damalia Keith on July 2012, New York Times "Out of Prison, back to Houston" in November 2007, and Change Makers Pilot by Black Celebrity Giving Inc. in January 2013. La'Voshea also participated in the National Day of Remembrance 2016 at Houston's City Hall where she had the opportunity to read the names of the victims lost in addition to being interviewed by KPRC Channel 2 and ABC 13. La'Voshea was named the Houston Random Acts of Kindness Humanitarian Award Recipient of 2017, and the Social Good In Actions Honoree for Woman of Empowerment for the year 2018 and 2019.
Currently, La'Voshea is still adding definition to the term "fighting the odds" daily. Her diagnosis of Type II Von Willie Brands Disease, Type III Hemophilia, Tachycardia, Anemia, IBD, IBS, Sicklecell SS, dealing with GI system that has lost total functionality and 79 other ACTIVE diagnosis are only SOME of her daily trials. After having ileostomy surgery for her descending bowel and having her complete large colon removed, her daily prayer has been that her physical ability can eventually match her mental and spiritual will and drive to be the testament of "bent not broken"
On February 21st, 2019, La'Voshea was placed on hospice for gastroparesis and malnutrition a condition also known as the "dumping syndrome". On March 01st, 2019 she received congressional awards to commend her survival and acknowledge her strength in addition to a city proclamation from the Mayor to commemorate March 1st as "Deon Strong Day" in the City of Houston.
In May 2019, State Representative Jarvis Johnson stood at the State Capitol and passed a bill in her honor to commemorate the fight, struggle, and survivorship of this journey.
Ms. Hendry's internal motivational stance is to advocate for not only children of incarcerated parents, and domestic violence survivors but for the population that makes up the hurting children and young of adults of America. It is her hope to be the example and exhibit that because your parents are incarcerated or if you are facing a medical element that you don't have to choose anything less than survival. You can choose daily to be the light in every dark situation that life tries to overwhelm and consume you with. You are your own validation, and you matter.
In commemoration of her daily fight, La'Voshea has created the "Deon Strong" and "Hope On Hospice" campaign to shed light on her ultimate goal in life which is to encourage others not only be an advocate but an ambassador for change. Every day of La'Voshea's life has been a fight since the day she entered into this world and DESPITE the odds she has WON, BEAT, and CONQUERED, more stuff in one lifetime that some people only wish to overcome in a few. La'Voshea has experienced and survived infant loss, domestic violence, parental incarceration, surgeries, paralysis, organ failure, divorce, homelessness, mental, verbal, emotional, and sexual abuse and that is only to name a few. When you look at support provided for people who are in her position resources are very limited. You either have to be a pediatric patient or a geriatric patient to be supported on this journey through hospice. There is no support offered to people who unfortunately fall in the middle of those two categories.
We'd love to hear more about your program.
No More Victims Family the Signature Program of Cherish our Children the Inc.
It costs nearly $90 a day to keep an inmate in prison.
We are keeping teens out of prison for less than $5 a day.
More than 20 years ago, visionary founder Marilyn Gambrell was a parole officer who saw firsthand the devastating impact that putting a parent behind bars had on children. She started the No More Victims program in Houston with a simple goal: "Get educated, not incarcerated."
Beginning with the first class at one of the toughest high schools in Houston, she worked with the teen children of incarcerated parents to form a peer-based program to meet their emotional and physical needs. Since then, the program has helped hundreds of teens beat the odds, lead productive lives and, most importantly, avoid the trap of incarceration that has often captured generations of their families.
Despite research that shows that children of incarcerated parents are only half as likely to graduate high school, 100% of our seniors typically graduate. They go on to college, jobs or military service. Above all, they gain the skills, courage, and determination to overcome the challenges that life has thrown at them.
The Price Children Pay When A Parent Is Incarcerated.
Credit: Dave Nakayama, Flickr CC
More than 5 million children in America have had a parent in prison or jail. Studies show that parental incarceration is one of the worst risk factors for children because it can completely remove their safety net, resulting in sexual and physical abuse, neglect, poverty, suicide or murder and, too often, prison.
Research shows they are more likely to suffer from post-traumatic stress disorder (PTSD, health problems and the cycle of incarceration. One study indicates that more than half of the children in juvenile justice facilities have an incarcerated parent.
Increasingly, schools and corrections experts are recognizing that the problems of children of incarcerated parents become society's problems.
How We Are Changing Lives:
The No More Victims Family Program is currently in three of the most disadvantaged high schools in Houston. We plan to expand to tackle the unmet needs in Houston, Texas and the United States.
Contact Info:
Getting in touch: VoyageHouston is built on recommendations from the community; it's how we uncover hidden gems, so if you know someone who deserves recognition please let us know here.