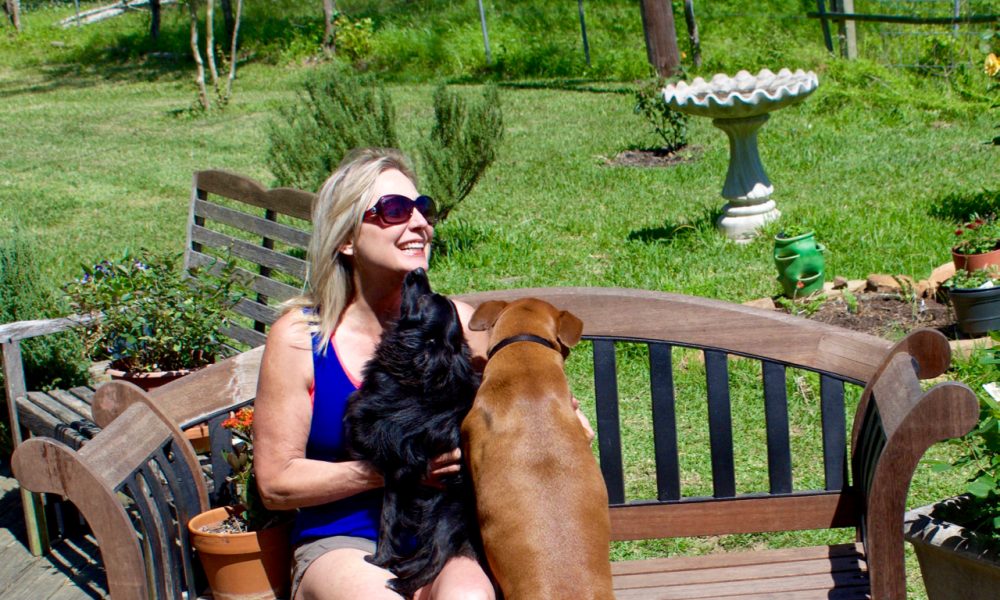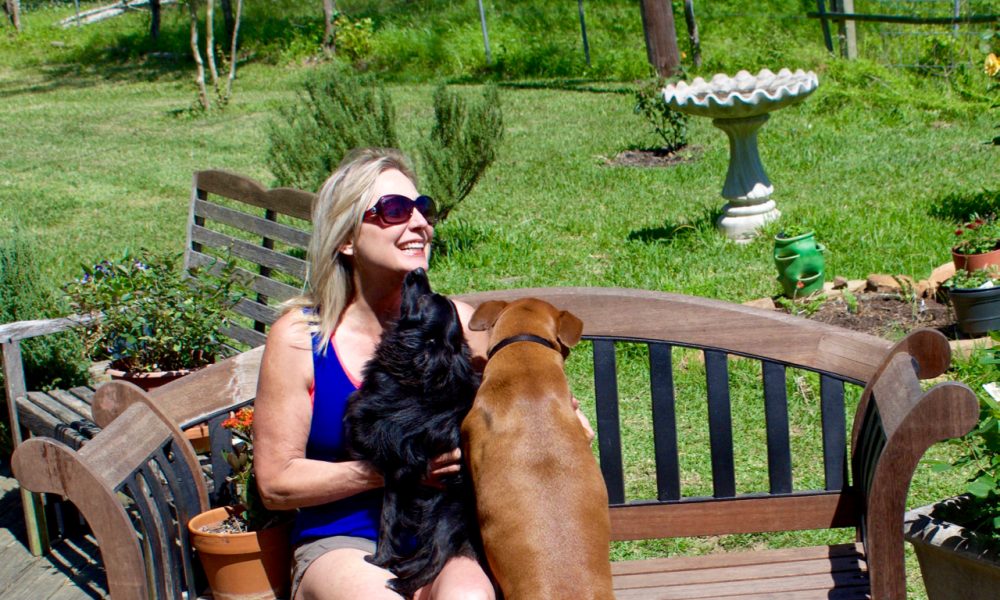 Today we'd like to introduce you to Mari Ann Lisenbe.
Mari Ann, please share your story with us. How did you get to where you are today?
In 2002, when I found out I was gluten intolerant, I couldn't help but share with others how eliminating grains from my diet changed my life! I taught local classes in nutrition and even started a free online fitness program as a way to help others get healthy by changing their diets.
One thing that people kept asking was for me to recommend a protein bar – something they could take with them as a healthy, high-protein snack.
I searched all the bars on the market (and there are TONS of them), but could not find one to meet ALL my requirements:
Non-GMO
Real food ingredients
High-quality protein
Low sugar, but no artificial sugars or sugar alcohols
Gluten free
So, I decided to try my hand at making protein bars!
The first bar I made was what's now known as our Chocolate Praline bar. If you've ever had one of those hand-wrapped caramels they sell in quaint little Mexican food restaurants… You know the taste! Except that I also added a bit of organic dark chocolate.
I let my friends try them out. They loved them and asked for more.
So, I tried another bar. This one was an all vanilla bar stuffed with raw coconut, golden flaxseeds and raw cashews. It was a hit, too!
Friends told me that if I'd make the bars, they'd buy them. So, I did…and they did!
I was so overwhelmed (and unprepared!) for the number of orders that came in that my husband Steve had to come to my rescue and offered to help make the bars. He would work out in the hot, Texas heat all day, and then help me make more protein bars at night so we could fill all our orders.
That was in November 2011.
We officially launched our bars in September 2012 with a successful Kickstarter project.
Since then, we have spent time getting our Texas Food Manufacturer's License and converting the front half of our home into a USDA & FDA approved food factory. We decided to build our own facility because we were not able to rent a commercial a kitchen without risking cross-contamination from gluten.
Then in 2014, we were named one of the top finalists in the H-E-B Quest for Texas Best! As a result, we are now distributed at 14 H-E-B's (primarily north/west Houston, Austin & San Antonio).
Our # 1 distribution channel is via our website: www.MariGoldBars.com Here we service satisfied customers from Florida to Maine to Alaska and Hawaii! And, we sell on Amazon.
People seem to love our bars and tell their friends and trainers about them! Because of this, we're also available in about 30 gyms, chiropractic offices, and health stores across the U.S.
We now offer 18 flavors of bars, all with less than 4 grams of sugar and 20+ grams of protein.
And, we are getting ready to release nuts in September, starting with our Sweet & Salty Golden Cashews that have 1/4 the sugar of traditional honey roasted cashews… and they taste amazing!
And, we have plans to build a 5,000 square foot facility beginning in early 2018.
Overall, has it been relatively smooth? If not, what were some of the struggles along the way?
It has definitely NOT been a smooth road!
2014 – 2015 were especially challenging years.
First, my husband developed health issues that were related to all the years of working out in the Texas heat. And, he ended up in ICU with Atrial Fibrillation. He was told he could no longer work outside. This created a financial challenge since we relied on his outside income to help fund Mari Gold.
Next, my dad, who was our biggest cheerleader, passed away.
And, then, my husband fell and 'blew out" both shoulders. He ended up needing major rotator cuff surgery on both shoulders, and then he came down with neuroinvasive West Nile while recovering from surgery.
All the while, orders kept coming in. And, up until that point, we have been doing EVERYTHING by hand!
It's not as though we hadn't been searching for some equipment to help press and cut our bars…
Our bars are very sticky, chewy and have large pieces of nuts (or coconut, or cacao nibs). Because of this, traditional bar making equipment would not work for us. We met with several machine manufacturers, only to be told we'd have to change our recipe up to use their equipment.
Since changing our recipes was never a consideration for us, we had custom equipment designed and built. And, since we were low on capital at that point, we 'pre-sold" a year's worth of product to our existing customer base as a way to pay for it! Our first press and cutter arrived at the end of 2015, enabling us to continue to grow our business, and thankful that our customers loved our product enough to help us through this rough time.
Please tell us about MariGold Foods.
MariGold Foods (aka MariGold Bars) makes tasty, healthy snacks using uncompromisingly clean ingredients for people following a low-sugar and/or gluten-free lifestyle.
We are known for our gluten-free protein bars in flavors like Cookie Dough and Texas Pecan Praline. While these bars taste indulgent enough to be among the winners in the H-E-B Quest for Texas best, they contain 20+ grams of protein and 4 grams or less of sugar.
It makes us proud because we get actual "thank you" notes from our customers thanking us for providing food that helps them live healthy lives. Our customers include athletes, the gluten-free and paleo community, bariatric patients, and kids who are sensitive but need food on the go.
Plus, we have an awesome team of employees.
If you had to go back in time and start over, would you have done anything differently?
Seriously, I am not one to look back and say "what if", or "if only". Life is a learning experience, and we may not be where we are today if we had done things differently.
Pricing:
Available at H-E-B stores in the Healthy Living Dept for $3.99/bar
Available on our website from $39.60/dozen
Contact Info:
Getting in touch: VoyageHouston is built on recommendations from the community; it's how we uncover hidden gems, so if you know someone who deserves recognition please let us know here.