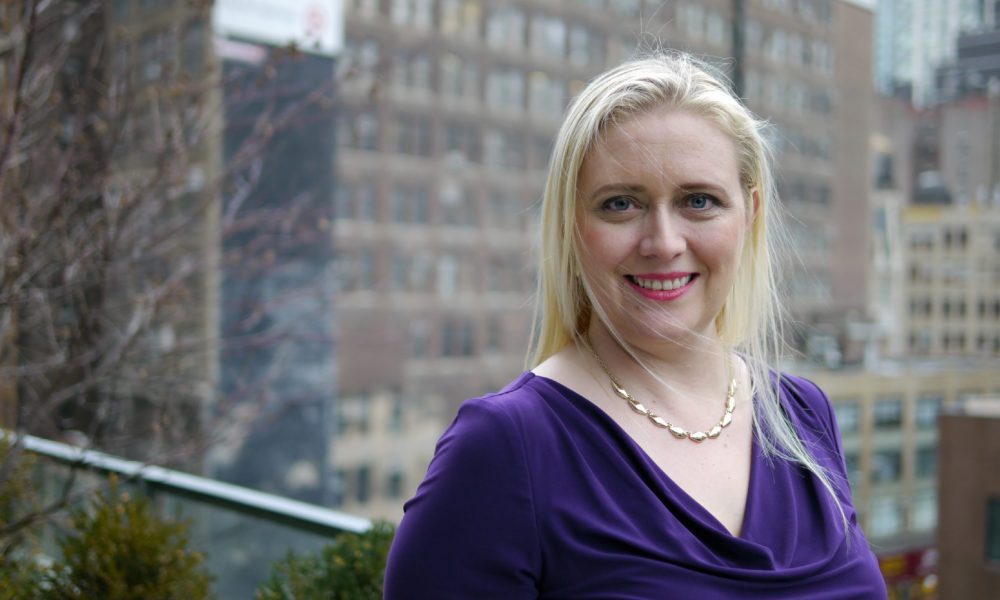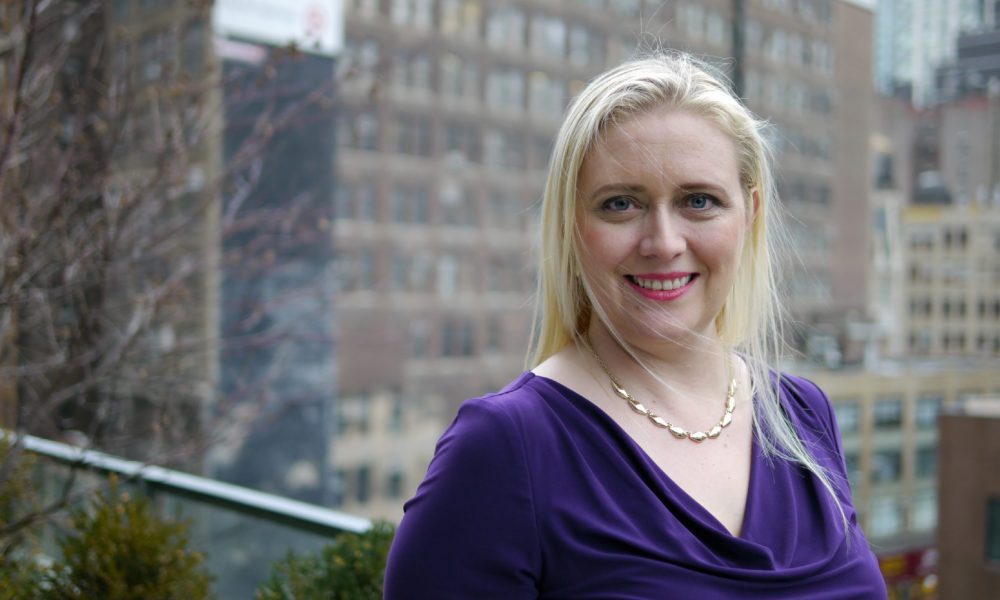 Today we'd like to introduce you to Megan Pollock.
Megan, please share your story with us. How did you get to where you are today?
Like many Houstonians, I grew up in a family connected to the oil industry. In the mid-80s, my father took a job that moved us to Kuala Lumpur, Malaysia. We also spent a few years in Saudi Arabia before settling back in Houston. So, from an early age, I was exposed to a wealth of diversity, often being prominently a part of a minority wherever I was living. (When living in Saudi, I was one of only a handful of blonde females in the entire city. Needless to say, this is quite a departure from Texas.) I experienced being both revered and scorned for the exact same things (being American, Caucasian, female, Christian, educated, opinionated, etc.). I also experienced being treated as highly sexualized at a young age (as 12 was the legal age for females to be married in Saudi when I lived there).
Growing up overseas absolutely started me on my professional journey. I learned that there is no universal "normal." What is the majority in one culture can be a minority in another. This helped me to develop a respect for and understanding of the uniqueness as well as similarities among people. While there are many universal things that connect people, there are also things that are very different, depending on your culture. And, while those differences can be real and are important, my experience is that mostly people are people, more alike than not.
Additionally, I saw the power of the intersection of spirituality and sexuality. Both are extremely powerful in shaping societal and gender roles, as well as the stigma/guilt/shame that can come from differing from those roles. I feel like this is an area that has become more known to the mainstream and much more accepted. However, from the beginning of my training, I've been very drawn to working with clients who have "alternative" lifestyles and/or relationships.
But, back to how I got started…the things that seem universal to me for everyone are the global importance of family and connection. Moving around as I did growing up, home isn't a place, it's family. My family was the constant, what I knew and valued, what provided a continuous foundation of support. Thus, when choosing a career, I went to graduate school to become a Marriage and Family Therapist. After bouncing around at a few jobs, and taking time off of work to be at home with my children for a bit, I opened my private practice. My clients soon discovered that, with me, no topic is off limits. However, ways of talking about any topic…there are definitely ways that are off limits. Thus, more and more of my clients started talking about topics that they didn't feel able to address, question, and examine elsewhere. Among many issues, this lead to sessions spent discussing sex in general as well as the problems that they have with sex. As some of my clients had specific sexual issues that needed addressing, I realized I needed additional training in this area to be effective therapeutically. This led to pursuing training and receiving certification in sex therapy.
Great, so let's dig a little deeper into the story – has it been an easy path overall and if not, what were the challenges you've had to overcome?
Like so often, there is no one answer! Has it been a smooth road? Yes… and no. Parts of my practice developed smoothly and others were/are still a bit of a struggle. Before specializing, my practice was doing alright.
However, once it became identified for sex therapy and as friendly to alternative lifestyles (sexual and otherwise), people really started calling. My practice has been full and with infrequent openings for new clients for a while now. This is a good thing, but it is also challenging as I hear from people every day who do not know where else to go. As someone who has a career based on helping people, it is very hard to turn away anyone who is asking for help. So, I offer the help I can. I have built a database of local resources to try and develop referrals to help clients find a good therapist for their needs.
Also, as a working mother of two younger children, finding balance between work, home, and life is always a challenge. I know that many people can identify with this as it is something that comes up a lot. Fortunately, I have a fabulously supportive husband and two pretty great kids (even though they can all drive me crazy!). Also, I have family in the area that I can lean on for support. I don't know how/if I could do it otherwise!
Alright – so let's talk business. Tell us about Megan Pollock Therapy – what should we know?
As a professional counselor, my private practice focus is on relationships and sexual issues, but I also see other populations. I help people via psychotherapy. This means talk therapy—there is no touching that I do when working with clients. This can be a misconception that people have about sex therapy, so I want to be clear.
I am known for working with alternative lifestyles (kink, polyamory, non-traditional sexuality, etc.) and also those with sexual issues stemming from medical issues (sexual pain, erectile/arousal problems, etc.). I am one of the very few therapists in the Houston-area that focuses on these issues and is also in-network with insurance panels.
I am very proud of my ability to afford to contract with insurances. There are so many clients who could not afford therapy if they had to pay out of pocket. I also offer a sliding fee scale for clients with demonstrated financial need. However, it can still be a challenge for clients to afford the lesser fee.
I also am very proud that I have been able to keep certain days and hours of the week protected for family and personal time. It is so important that people care for themselves and the things they hold dear—therapists to
If you had to start over, what would you have done differently?
That is so hard to know as so many of the missteps provided my greatest lessons…. I would push myself to identify and commit to my niche areas as a therapist sooner. When clients look for therapists, they often know the problems they want to address. If a therapist's business is known for a few specific areas, it helps clients to have confidence in making that initial contact. If a therapist's profile shows they work with everything, it's much harder to get a sense if it is a good match for the client.
That being said, the training I pursued to become certified in sex therapy wasn't readily available in Houston until I started looking for it. It really was synchronicity. Had I tried to pursue it earlier, it would have involved a lot of travel, which wouldn't have worked for me and my family. So, I wouldn't have been able to make it work, until I did actually choose to pursue it.
Contact Info:
Address: 5959 West Loop S, Ste 410
Bellaire, Texas
Website: www.meganpollocktherapy.com
Phone: (281) 974-2726
Email: megan@meganpollocktherapy.com
Image Credit:
Vertical Blue headshot by Sonya Sellers Photography
Group & Headshot (I'm in purple) by YourTango.com