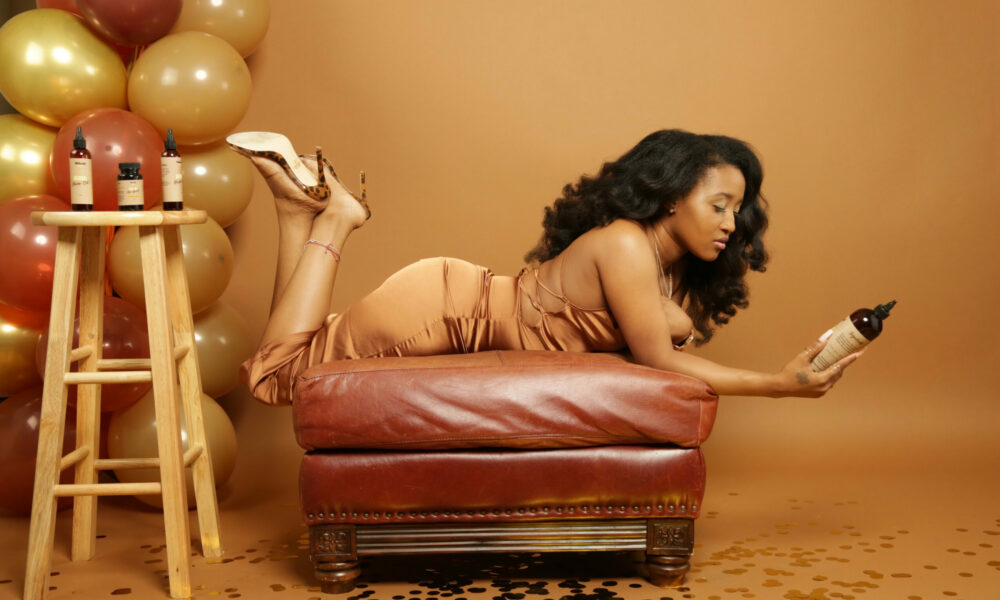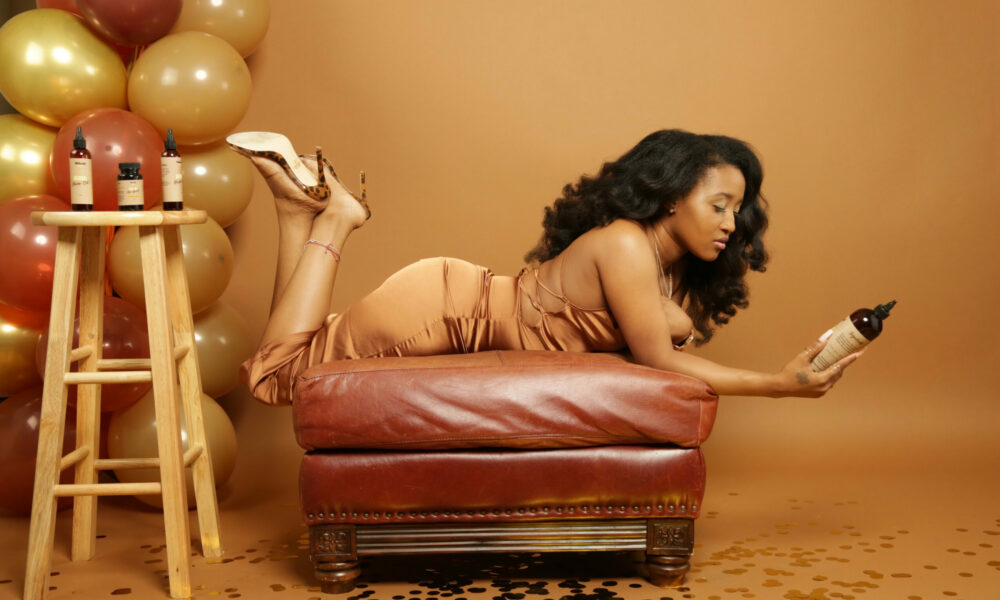 We're so pumped about our conversation with NaturallyDupreea. NaturallyDupreea is a Vegan Mompreneur and is also a content partner. Content partners help Voyage in so many ways from spreading the word about the work that we do, sponsoring our mission and collaborating with us on content like this. Check out our conversation with NaturallyDupreea below.
Hi NaturallyDupreea, so great to have you join us again. For folks who might have missed our earlier conversations, can you please take a minute to briefly introduce yourself?
I'm a full time mompreneur, I have 3 beautiful children and I own a moisture based natural hair care company (MelanatedCurls). I studied holistic nutrition and transitioned to a vegan holistic lifestyle that helped me embrace natural living.
How did you overcome the fear to starting your business?
I've always been a loner, never really cared what others thought of me or what I did. After becoming a teen parent without support or anyone to talk to I then realized all I had was myself. Can't cry about the lack of support or not having anything. All I knew was if I didn't work for it, my child wasn't going to have it and that wasn't an option. I couldn't keep a job because I couldn't afford daycare so I had to learn how to do something that was going to produce income. I feel as if I was forced into entrepreneurship. Being a young mother made me unstoppable.
What is your daily motivation that pushes you to work on your business even in tough times?
My children and my past. After overcoming so many financial struggles and instability, I refuse to go back to it! Like how do you tell your children "Mommy don't have any money for food" or mommy can't pay for that right now I have to pay bills. Kids don't understand that. Plus, they really shouldn't have to.
I'm beyond blessed to not be where I use to be and I'm oh so grateful for where I am now.
How did you adjust to your family or friends not supporting your business?
It was slightly challenging but I've always been the kind of person to keep my goals, business and success to myself when it comes to my family because they never really seem excited how I would be and it would literally bring me down. So, they would find out about my business and success stories from social media vs me telling them and some would support and some wouldn't. I just didn't care who would and she wouldn't because I knew someone would. Majority of all my support comes from people I don't know and I'm fine with that. Now my family just ask why I didn't tell them and I just respond with it not a big deal to protect everyone else feelings while still protecting my energy of peace.
Was your business hard to start?
I don't use the term hard but it was challenging! It's still challenging. Every day is a new challenge. I feel like so many people are selling courses for a lot of things but not really giving the things that necessary to start a successful business. The paperwork, the vendors, the branding, marketing and FUNDING! Whew! The backend of my business is a lot and just tedious but overall, I wouldn't change anything about it.
How do you balance work and life?
Ok seriously one of the most challenging things to do is balance! I operate on schedules and calendars!
It has been the best option for me. Some people run away from that but it's a must. Quick day in the life of NaturallyDupreea
Wake up 7 am brush teeth, wash face, pray, meditate 8:30am drink water, take supplements, eat whatever I can, post on social media. 9:30 check emails, respond, check orders, print shipping slips, check inventory, make products or label products. Which can take 2-3 hours
Have lunch at 12:30 or 1 pm
Get the Itis. Force myself to work more around 2:30 finish my work day at 4 if I know what I'm cooking for dinner if not go to store, then come home prepare dinner for 6pm which takes a good hour or two depending on the meal because vegan meal prep is BEAST!
I know it's a lot but after 4-5 days out the week like this not including mommy duties and helping my husband with his business plus supporting family and friends' events.
If I plan it all I can do it all! Fail to plan, plan to fail.
I literally work my business as if I'm working a job for someone else but 10x better.
I have work hours and off days! It's a must. Sunday's is self-care day. I don't do anything for anyone but self on that day.
It's important to take time for myself so I can continue to be great.
What's something you love and hate about being a full-time entrepreneur?
I love the time freedom; I love the fact that it's not a cap on me or someone telling me how much my time is worth. I dislike instead of hate…the business inconsistency and not having a team.
Thank you so much again for sharing all of this with us. Before we go, can you share with our readers how they can connect with you, learn more or show support?
You can find me and all of my great creations on my website www.NaturallyDupreea.com
Follow me on IG, Check out my hair care and my hair academy
Contact Info:
Image Credits
Bads photography
Suggest a Story:
 VoyageHouston is built on recommendations from the community; it's how we uncover hidden gems, so if you or someone you know deserves recognition please let us know 
here.