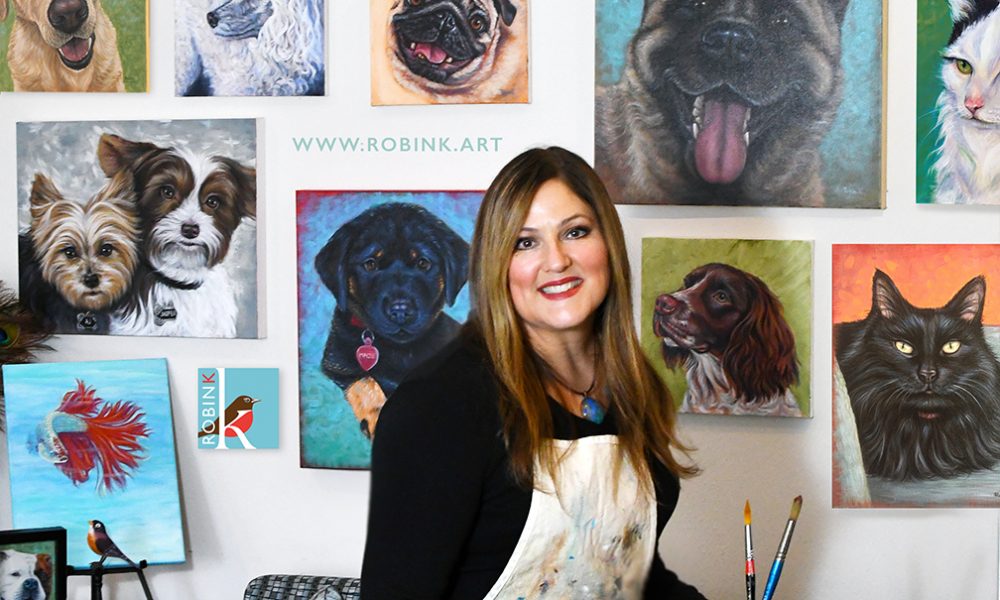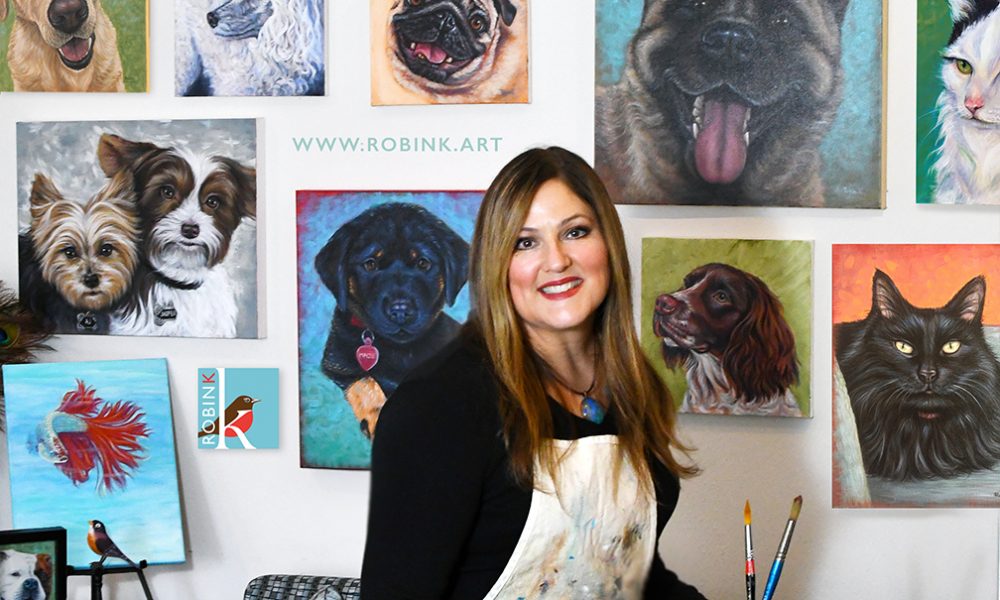 Today we'd like to introduce you to Robin Kachantones.
Every artist has a unique story. Can you briefly walk us through yours?
In 1992, I began my career as a digital illustrator, working with clients including Texas Monthly, Coca Cola, and Fisher Price. I earned many national awards and taught illustration at both Baylor and Texas State University. Life was going great, until the night I was a victim of a terrible car wreck.
I spent a month in the hospital recovering from six surgeries to fix multiple broken bones, complete with skin and bone graphs. Luckily my drawing hand was uninjured, but my hand skills and psyche were shaken. It took three months in a wheelchair and in a home hospital bed before I was back on my feet. I am "unbreakable" now that I'm reinforced with titanium and have some really cool scars to prove it!
Most everything healed up nicely except for the chronic sciatic nerve pain. It was excruciating and eventually led me to "drink a bit" to ease the pain. Those extra drinks turned into a daily habit that I couldn't kick. My self-medicating turned on me, and in 2012, I was rushed by ambulance to the ER and pronounced "Dead on Arrival," due to complications from alcohol abuse. Luckily, the ER staff continued to work on me until they got a heartbeat.
It was another long year of another kind of recovery. Thankfully I found help in a program of recovery, and I'm happy to say I haven't needed a drink for over six years! I did the deep internal work that doctors and hospitals couldn't fix.
Needless to say, my illustration career had ground to a halt, but out of the blue, a friend asked me if I would paint her dog. I said, "Sure, I can do it," and then proceeded to stare at the large blank canvas. Could I do it? When I was drinking, my hands would shake so badly I could barely put on mascara, much less paint. I was unsure, but I pushed on, one stroke at a time. I experienced true joy and felt empowered even. I had so much fun! The joy I experienced as I delivered that first painting was so much more gratifying than any award I had ever won – I couldn't wait to do it again! I posted the painting on Facebook, and next thing you know – I'm in business!
Please tell us about your art.
So now I've found success both as a pet portrait artist and a professional illustrator. The pet portraits I have innovated are colorful, custom one-of-a-kind paintings on deep frameless canvases. Beginning three years ago, I have been able to paint the portraits of almost 200 beloved pets! These pet portraits are special to the clients, many of whom are grieving the loss of their furry friends. I love hearing how my paintings have brought them smiles and fond memories of their beloved pets! My artwork creates an emotional reuniting, and that still amazes me.
Growing up in a rural area, I had many pets: dogs, horses, rabbits, ducks, cats, chickens, and whatever crawled up to our porch. Pets give us such pure unconditional love, and that love shows in their eyes. They devote their lives to us. I am blessed to be able to share my talents to capture their likeness and personality in a colorful style of my own!
Do you have any advice for other artists? Any lessons you wished you learned earlier?
Don't limit yourself. Whether it's a label, a diagnosis, or a limiting thought in your head – push through it!  If someone had told me years ago that I would have this kind of success painting puppies and kitties, I would have laughed!  But here I am, and I've turned it into a business!
However, painting is only half of the business. Be prepared to spend more time and money marketing your work that you imagined. You're worth it, and so is your work.
Your talent is a gift – don't take it for granted, and don't keep it to yourself. I have been given double gifts: another shot at life, and another shot at a career. With Pet Portraits by Robin K, I get to share those gifts with others.
How or where can people see your work? How can people support your work?
My work is on display in The Gallery at Brookwood. https://www.brookwoodcommunity.org/shop/art/ You can always find my portfolio on www.robink.art, Instagram, Facebook, and YouTube. Be on the lookout for my participation in fundraisers for rescue organizations like Operation Pets Alive, Lone Star Boxer Rescue, and more. All I need is a few clear photos and a couple of weeks to create a custom portrait of your pet.
https://www.facebook.com/petsbyrobink.art/
https://youtu.be/YAo-dF7vtMA
https://www.youtube.com/channel/UC9k6BdFA__yjN-yuRGvvAsA
https://www.instagram.com/robink.art
https://www.pinterest.com/artrobink
www.robink.art
Contact Info:
    Image Credit:
Lara Toman (for the two photos of me in my apron)
Getting in touch: VoyageHouston is built on recommendations from the community; it's how we uncover hidden gems, so if you know someone who deserves recognition please let us know here.