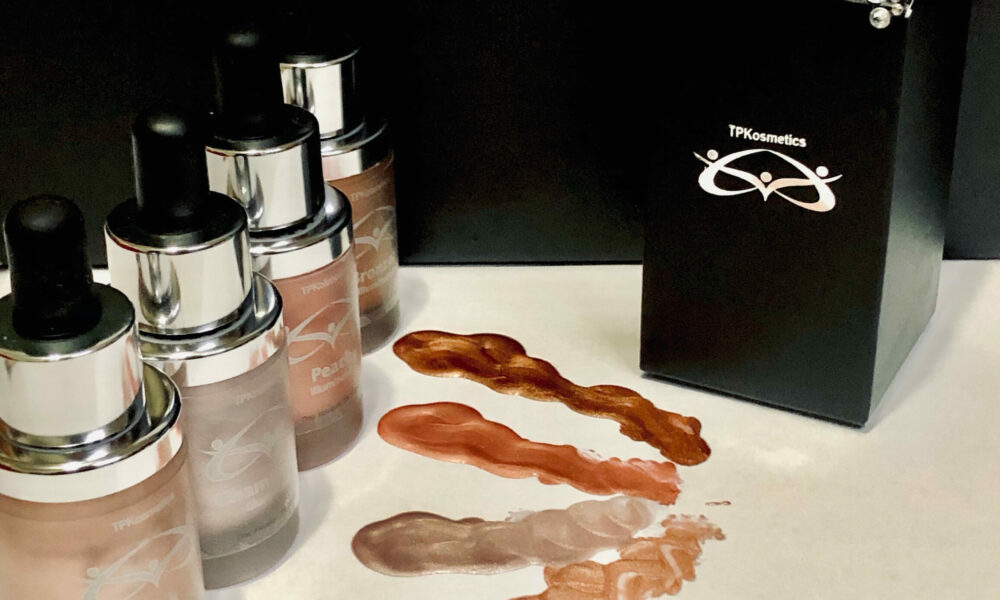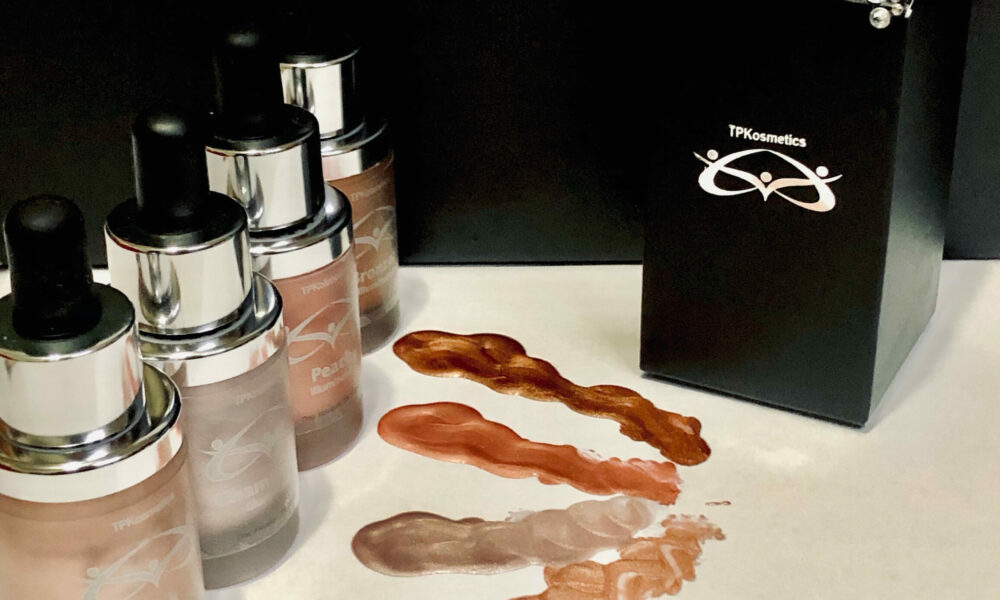 We're so pumped about our conversation with Savannah Davis. Savannah is an Esthetics Professor/Business Founder and is also a content partner. Content partners help Voyage in so many ways from spreading the word about the work that we do, sponsoring our mission and collaborating with us on content like this. Check out our conversation with Savannah below.
Hi Savannah, so great to have you join us again. For folks who might have missed our earlier conversations, can you please take a minute to briefly introduce yourself?
I Savannah Davis, am an educator/operator of esthetics. I attended a cosmetology program in high school, my Jr. & Sr years. I graduated in 1981, as a licensed operator/stylist. I became a licensed instructor in 1989. I've been teaching the cosmetology operator program as well as an esthetics program since 1989. I've owned and operated my own salons. I am a mother of 3 sons and a grandmother of 3 grandsons. I created TPKosmetics skincare line in 2001, starting with only six products. I began my skincare line for the sole purpose of helping others with age management and offering anti-aging, healthy skin care products.
What experience do you have in the beauty industry?
My career and experience actually spans for 40 years. My experience in the beauty industry started in 1981. As an educator, I started by teaching at private beauty schools. I've since taught hundreds, if not thousands, of students as well as CEU classes, hearing impaired students, senior citizen classes on age management (how to slowdown the signs of aging, as well as how to apply makeup on mature skin. I've also taught foster parents on hair care for ethnic children. I have also attended an enormous amount of continuing education class, specialty classes, workshops, shows, exhibits, seminars.
What services do you offer?
TPKosmetics is a privately owned skin care company offering antiaging skincare treatments, skincare products, and mineral makeup and a few accessories. I have a private suite offering several different anti-aging treatments. Services such as full-service facial treatments, Cellulite treatments, Chemical peels, Bio-Lift Micro-current, Meso-Lift therapy, Collagen/Oxygen treatments, Microdermabrasion, Makeup application services and many more beauty secrets.
What products do you offer?
I offer anti-aging skin care products for all skin types and all ethnicities. The perception of the word anti-aging sometimes denotes "for mature skin". Of course, yes it does benefit mature skin but it's not only for mature skin. The objective is to control the aging process. People should start their skin care at the age that they would like to look forever. We also offer sixteen (16) core healthy skincare products as well as nineteen (19) mineral makeup products and accessories for a healthier alternative for makeup use.
What makes your products different from others?
As an established skincare professional, our skincare products are dermatologist tested & ophthalmologist-approved, and of course cruelty-free. The best plant & mineral sources available, no harsh ingredients, vitamin A, B, C, D, E, K, & hyaluronic enriched makeup. Essential extracts and contains no talc, dyes or alcohol. We offer new innovative skincare every year, product treatment protocols, easy-to-use skin systems with special targeted treatment products. Healthy concentrated ingredients & pure color pigments; means less product usage, offers a lower cost for high end products than other major brands, collection & distribution directly to clients; no middleman. Complete yet limited control over handling and sanitation, maximum storage temperature for a greater shelf-life.
What are the key benefits of using my products?
All formulas work to replenish, protect, soothe, and smooth the skin. Reduces signs of redness and irritation. Reprogram skin to hold more moisture. Example; our Satin Slip Primer is a four-in-one product: concealer, foundation, nourish and sun protector. Optically smoothes enlarged pores and fine lines, helps maintain hydration, keeps makeup fresh all day. High in antioxidants and moisturizing emollients. Eyeshadow, Blush and Foundation can all be used as crème lip color. All of our products facilitate multiple uses and needs. The end result is "Buy Less; Get More"!
What are the programs, rewards, incentives offered to community?
• BEAUTY AMBASSADOR PROGRAM – grants the opportunity to use professional beauty products at no additional cost to you. As an ambassador, each month you will receive a trial size, sample size or full-size amount of a product along with a product protocol sheets. The only requirement for the privilege of being an ambassador is to use the product in the manner in which directed, share information about the product and the company, comment positively on all post on social media, share your post and positive feedback of TPKosmetics on social media and word of mouth to friends and family.
• BEAUTY PARTNERSHIP – Unlock your SPECIAL 40% monthly savings on our "Featured Skincare Item". An individualized code just for you to use each month on our monthly featured product. No binding contracts; automatically cancels at the end of your year. A one-time $75 fee for 12 months' worth of Tremendous Savings. Keep the power of savings in your hands. Well over 125+% in "SAVING" per year.
• LOYALTY PROGRAM – on treatment series – purchase 5 treatments get the 6th one free.
• REFERRAL PROGRAM – refer a friend; get service free as an add-on.
• EYES OF HOPE – collection site, collecting prescription glasses for those in need.
• Starting in 2021, we will establish an ESTHETICS SCHOLARSHIP FUND to grant a student enrolled in an accredited beauty school the opportunity to apply for financial assistance.
Alright, so before we go, how can our readers connect with you to learn more and show support?
Contact us for product details, treatment protocol or routine guidance.
Shop Online: TPKosmetics.square.site
Houston, Texas Headquarters U.S. Shipping Flat Rate Fees Apply.
Schedule Your Skincare Treatment Friday, Saturday & Sunday Appointments Only at this time.
TPKosmetics Suite (Inside Truth General Dentistry) 2950 S. Gessner Rd. Suite # 250 Houston, Texas 77063 Friday & Saturday 10:00AM – 5:00PM Sunday 10:00AM – 3:00PM
Online Booking: https://sqap.pt/u/phfAipi6
eGift Cards Online: https://squareup.com/gift/XAB6B0T7FG9H3/order
Email: tpkosmetics@outlook.com
Phone: 832*335*5661
Feel free to leave a voice message/text/messenger.
Social Media: @tpkosmetics on Instagram, Facebook, Twitter, Pinterest
Contact Info:
Website: TPKosmetics.square.site
Facebook: tpkosmetics
Linkedin: tpkosmetics
Twitter: tpkosmetics
Youtube: tpkosmetics