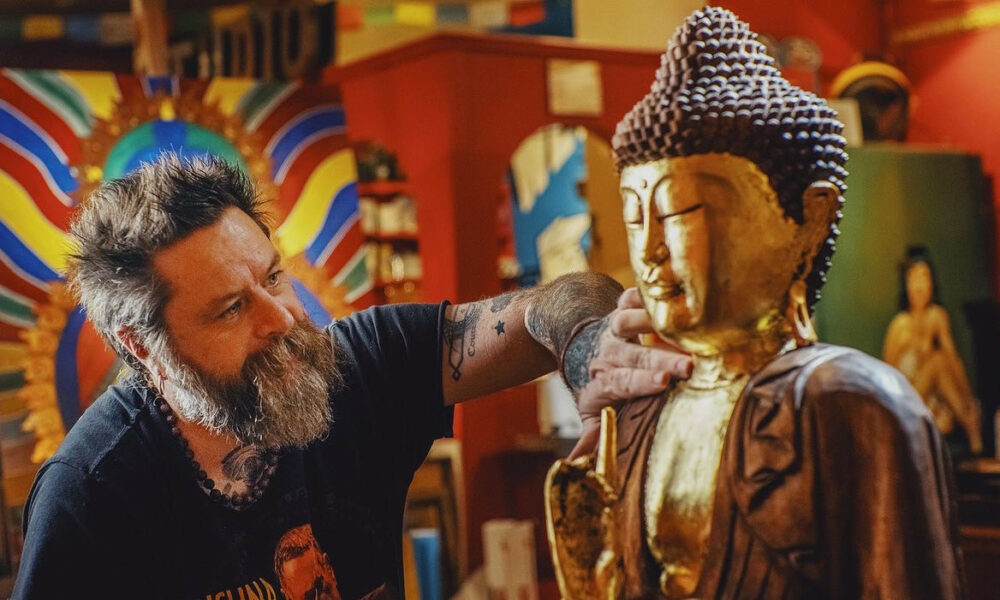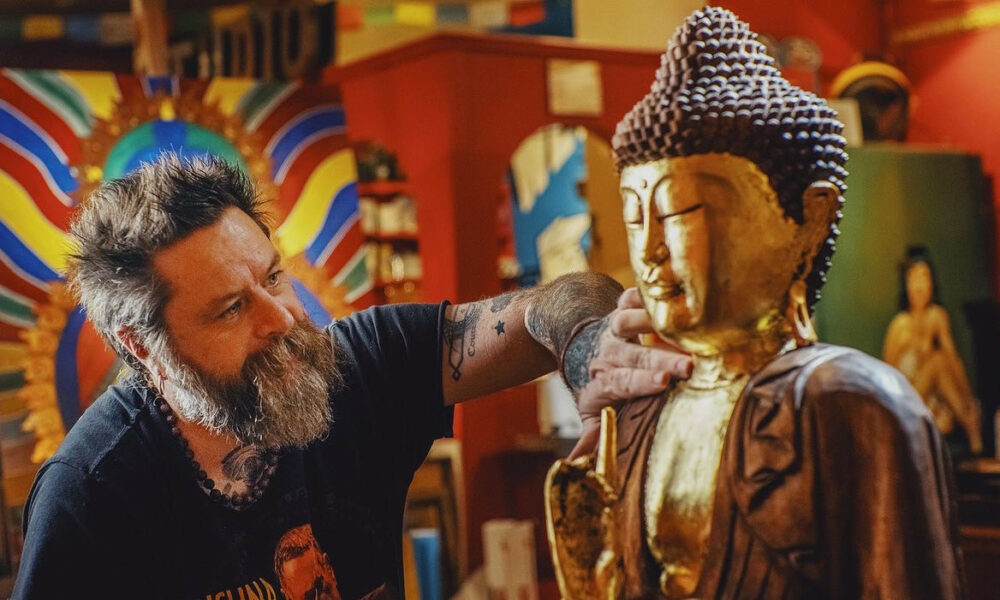 We are thrilled to be connecting with Sean Starr again. Sean is an Artist, Designer, Sign Painter and is also a content partner. Content partners help Voyage in so many ways from spreading the word about the work that we do, sponsoring our mission and collaborating with us on content like this. Check out our conversation with Sean below.
Hi Sean, so great to have you join us again. For folks who might have missed our earlier conversations, can you please take a minute to briefly introduce yourself?
My name is Sean Starr and I have spent my entire working life as both an artist and commercial artist as a designer and sign painter. I currently operate two studios in the tiny Central Texas town of Calvert where my wife and I purchased an old historic building on Main Street that was built in 1869. We operate our commercial design studio, Starr Studios that I started in San Francisco in 2005, and in late 2020 we launched Double Dorje Studio which is focused on my original Buddhist and Hindu-themed artwork as well as restorations on antique statues and imported items from Nepal and India. I also host a podcast called Coffee With a Sign Painter that has a huge worldwide audience and co-host the Double Dorje Podcast with my wife Jenny which is focused on spirituality and personal growth topics. Over the years I have been really fortunate to work on creative projects with some really talented people including The Cranberries, Fleetwood Mac's Lindsay Buckingham, The Toadies, Reese Witherspoon, and Gogol Bordello's Eugene Hutz and have been included in several documentaries and dozens of magazine articles and television shows. We are currently producing a documentary with Dallas filmmaking duo Sarah Reyes and Daniel Driensky of Exploredinary that we shot in Nepal last year right before the global lockdown that takes an in-depth look at the people still over there keeping the old hand-crafted work alive as well as some phenomenal footage and temples over there. The film is in post-production and should be released worldwide towards the end of this year.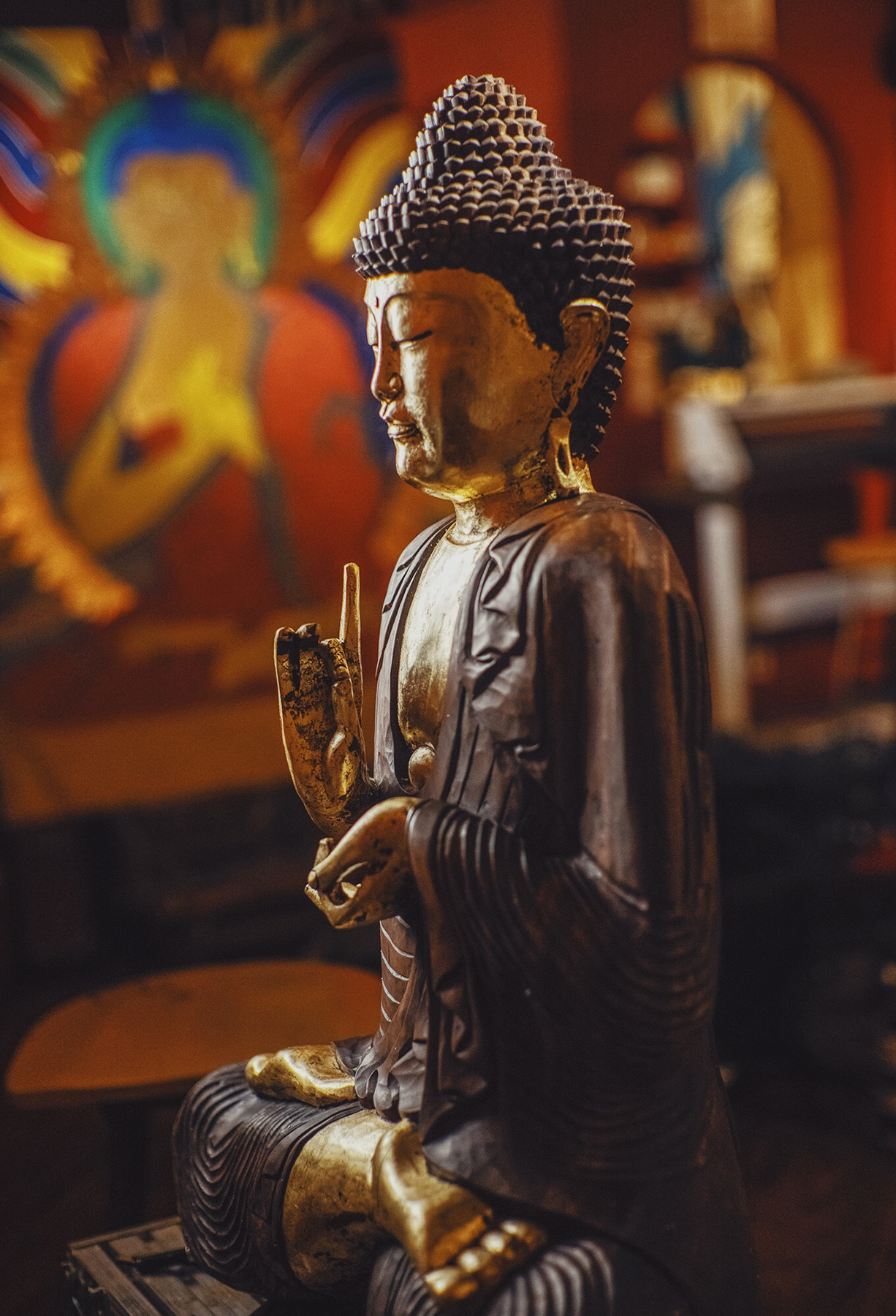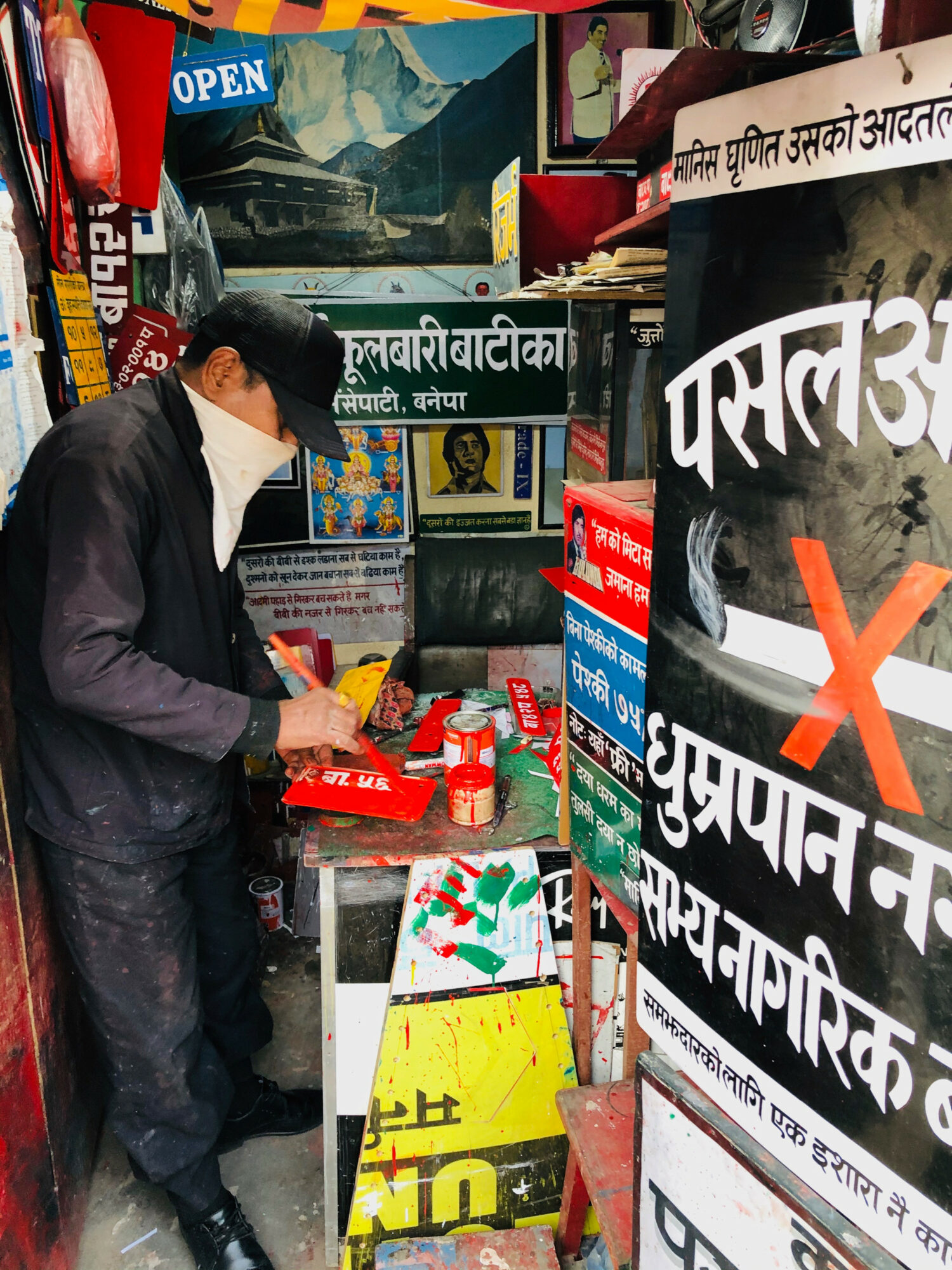 As an artist, how have recent events affected your direction creatively?
I really feel like 2020 as challenging and stressful as it was for everyone was a real reality check for me as an artist. It is so easy to get swept up into an unhealthy pace when it's project after project, paying bills, and all of the other things that we juggle daily. For me personally, it provided me with some much-needed downtime to really reexamine where I was at creatively and where I wanted to be, and more importantly where I didn't want to end up. I sat with this a lot over the last year and have regrouped and am putting my focus going forward on just letting myself go creatively, only accepting projects in the studio that are things I really want to work on, and focusing more time every day on being still and being thankful for the opportunities I continue to have and for the people in my life.
Where do you see original art fitting into our culture as digital technology has become a bigger part of our lives over the last year?
This is a tough one. There's this magnetic pull we all are experiencing with technology and digital life dragging us, sometimes kicking and screaming towards some virtual life out of our actual here and now lives. I think it's a serious mistake that history will look back on as a large loss. In this stage of our existence, we are in the physical world, and some believe that is for the purpose of learning something while in that form. If that's correct, which I think it may be, then detaching from that through virtual technology will undoubtedly harm us as individuals. I have seen things like this NFT (Non-Fungible Token) technology artists are getting involved with to promote and sell their digital art and wonder what trends like this will do to us as a larger community. One of the beautiful things about an artist making a physical piece of art is that exchange that happens between the artist and the collector or client who from that point forward are connected. That's a beautiful thing and I don't want to lose that. I have made so many genuine friends over the years from the artwork and projects I have created for them. How do you have a connection like that with someone on the other side of the planet who buys your digital artwork that lives on an electronic screen somewhere? Some may argue it's the same, I disagree.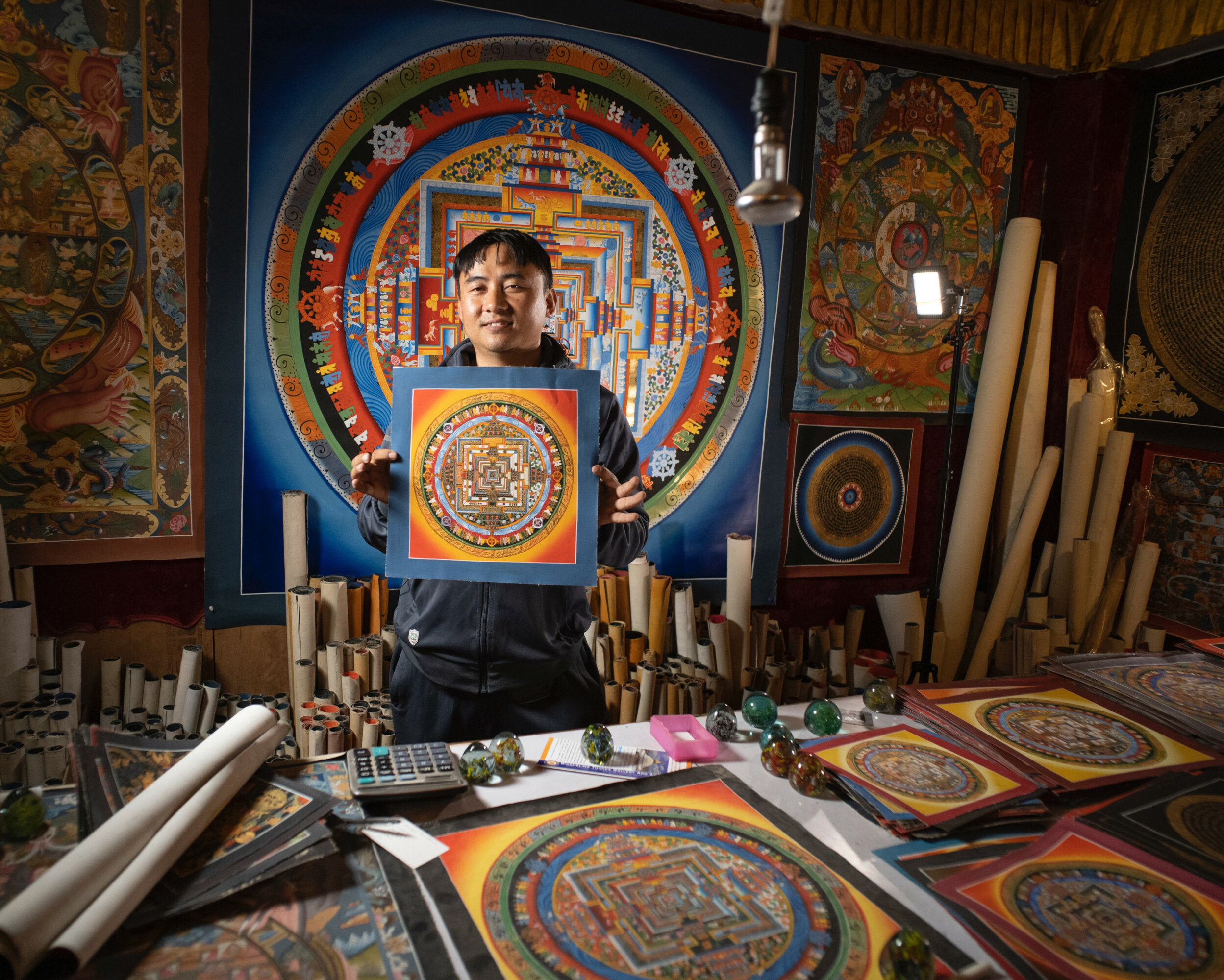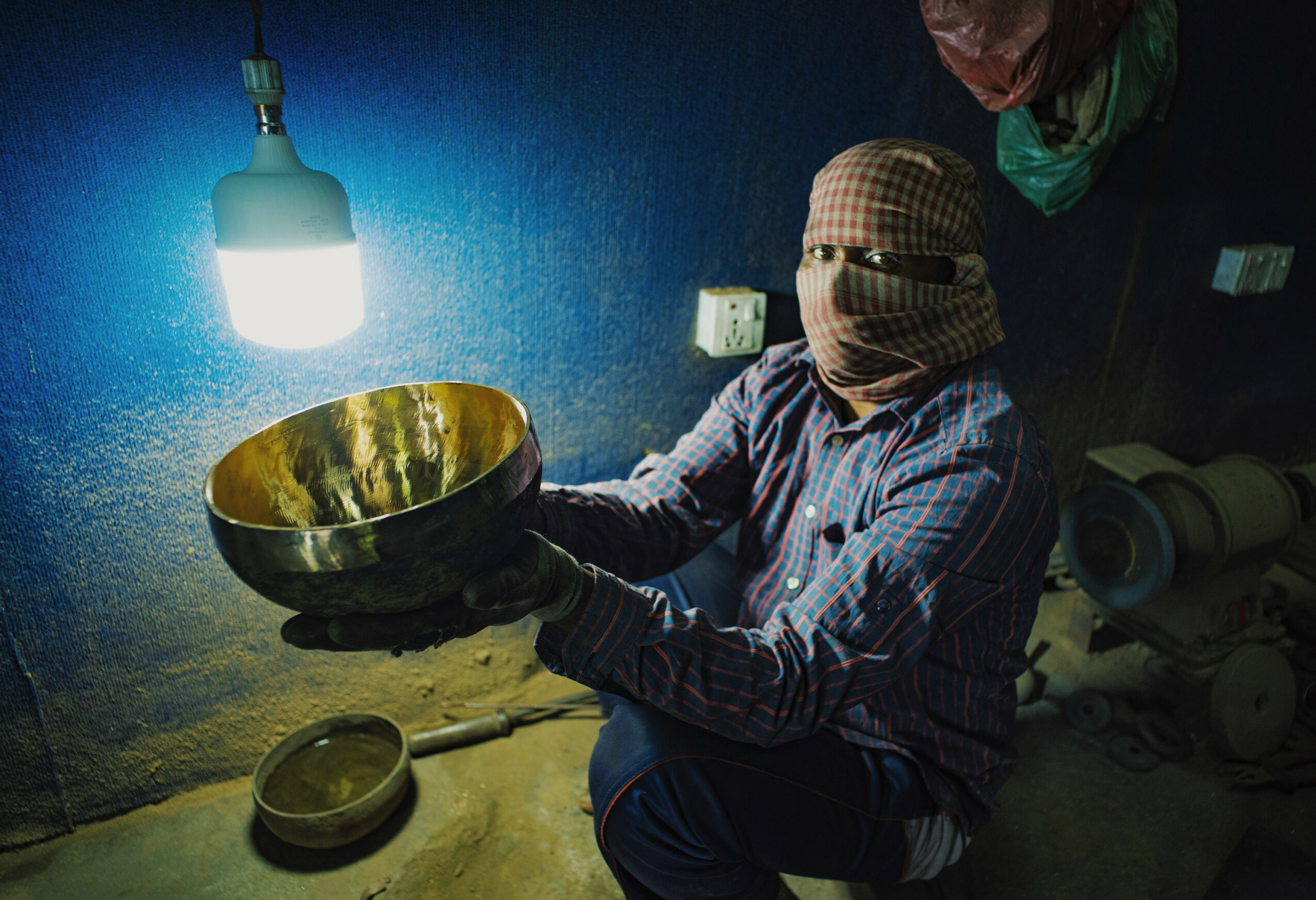 What can you tell us about the documentary you filmed in Nepal early last year about artisans in that country?
This is a project I am so passionate about on so many levels and am really excited to share when the post-production phase is finished up. A quick description of how this all came about is in 2019 I was invited by a photojournalist friend of mine, Scott Brown, to go to Nepal and motorcycle and camp in the Himalayas while he and some other photojournalists worked on some magazine articles about a non-profit out there delivering water filtration systems to rural schools. I jumped at the chance and the experience blew me away. I came home buzzing from the experience and was having lunch in Dallas with filmmakers Daniel Driensky and Sarah Reyes from Exploredinary and we all discussed the possibility of going back someday, and filming and interviewing the people over there keeping the old handcrafts alive like wood carving, paper making, and printing, handmade singing bowls, Thangka painters, sign painters, potters, all sorts of amazing things people are still making over there using ancient methods. So, in late 2019 a few things started to fall in place and we decided to go for it and in early March of 2020, we landed in Kathmandu and started filming. While disconnected out in the Himalayan mountains the world went into lockdown and we eventually got flown back home by the US Embassy. The film is now in post-production and we are hoping to be on track for a late 2021 release.
How has a regular meditation practice transformed your work as an artist?
There's science behind it, meditation and creativity, but I tell friends interested in it, it's something you have to experience firsthand. Once you know, then you know. That's how Eastern philosophies and teachings seem to go, you can think about it all day long, but what makes a difference is the experience of something. That experiential approach is really foreign to a lot of us raised in the West, but it can really be a game-changer. I get up pretty early, 5 am, and do my meditation to start my day and have been doing that for years now, then in the late afternoon, I do another 30-minute session. It keeps me grounded and I have found my approach to my work to be much more relaxed and genuinely creative. It's difficult to articulate, but the artist I am today and the artist I was 5 years ago when I began a serious meditation practice are miles apart. There are a lot of artists who have grown through meditation including George Harrison of the Beatles, film director David Lynch, Leonard Cohen, Jack Kerouac, and countless others.
You have worked professionally as an artist for over 30 years, what advice would you give someone who is just getting started.
Ignore all opinions about your art, including your own. We can defeat ourselves with doubt and insecurity and even well-meaning friends or family can hold you back or point you in the wrong direction with your art. You have been drawn to create, that's why you're doing it, you have something to say and share with the world. That's all you need to know. You may have no one around you who gets what you're doing, people might question your sanity or want you to focus on getting a "real" job. You can create an art-centered life, but don't buy into the Hollywood version of being an artist. Don't wreck yourself trying to live up to some tortured artist cliché. Take care of yourself, learn what you can about how people do business, and present yourself professionally if you're serious about it. You can be as eccentric as you want to be in the studio, but once you take your art out into the world respect that they conduct business within a certain framework and work with that. There are a lot of wonderful people out there that want you to succeed and are willing to help you along your way. Be gracious and respect their time and learn at every opportunity. No one is going to come along and discover you, create the life you want to live, and trust in something larger to take care of the rest. Most of all, have fun! We are only here for a short time, make the most of it!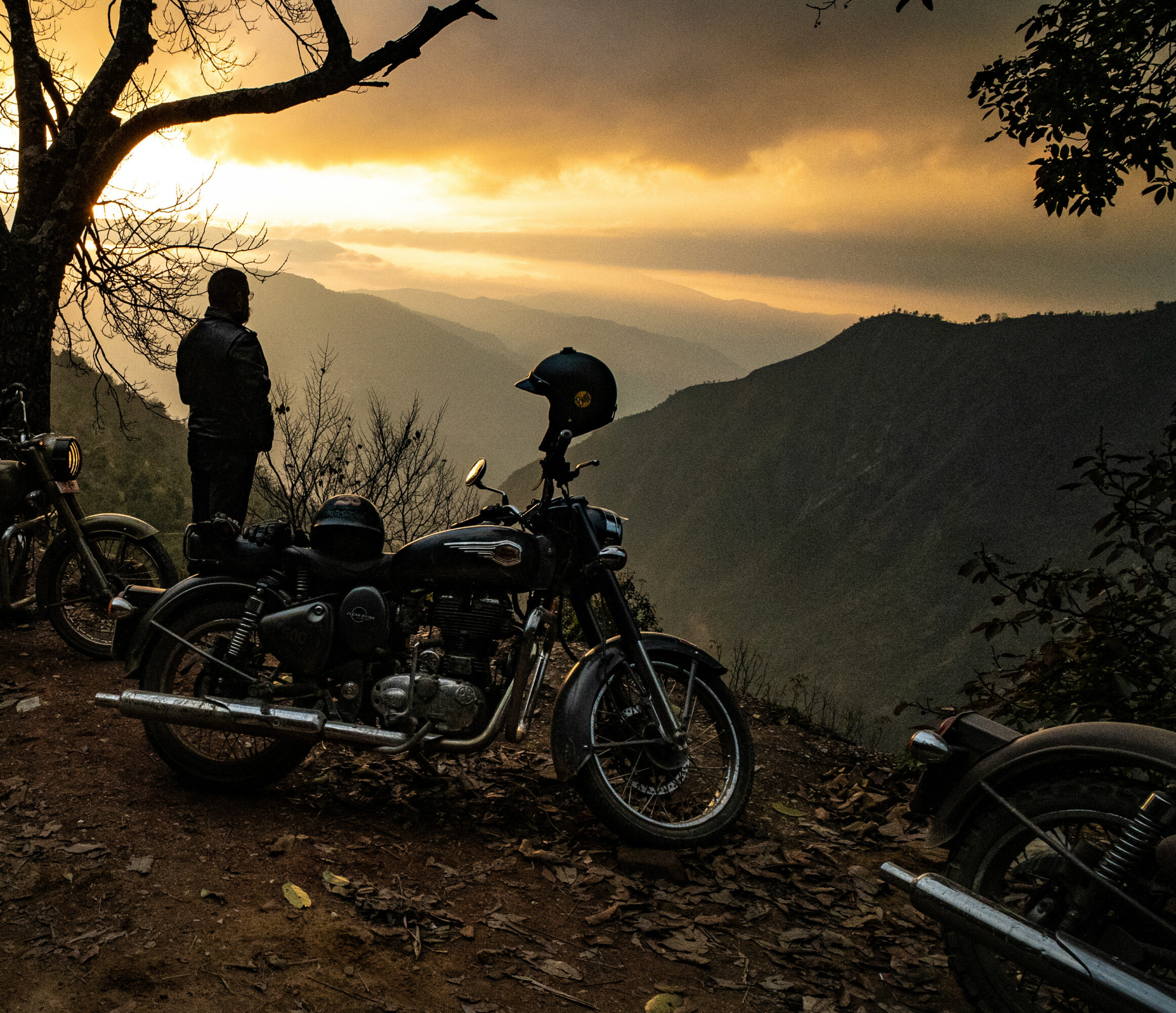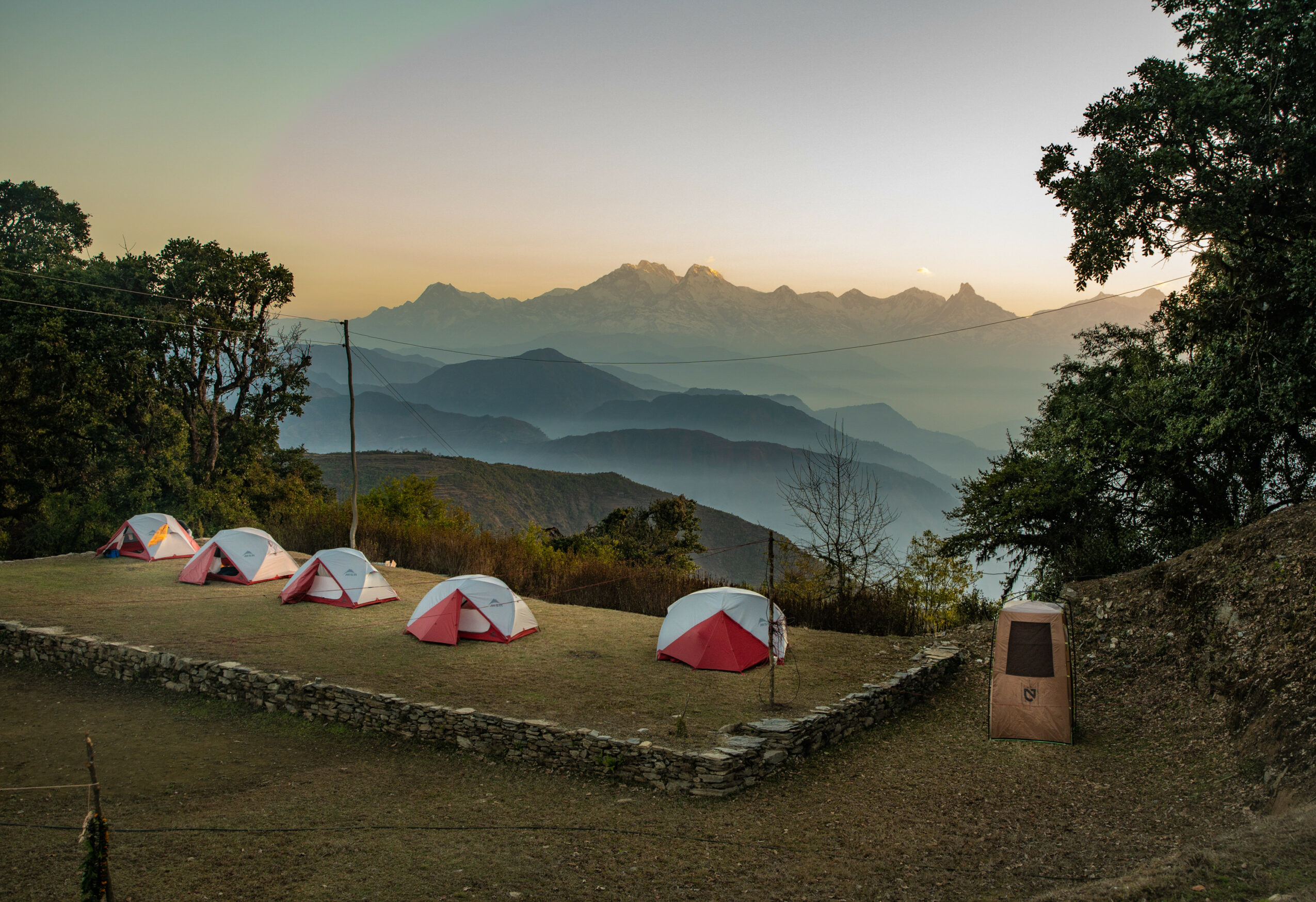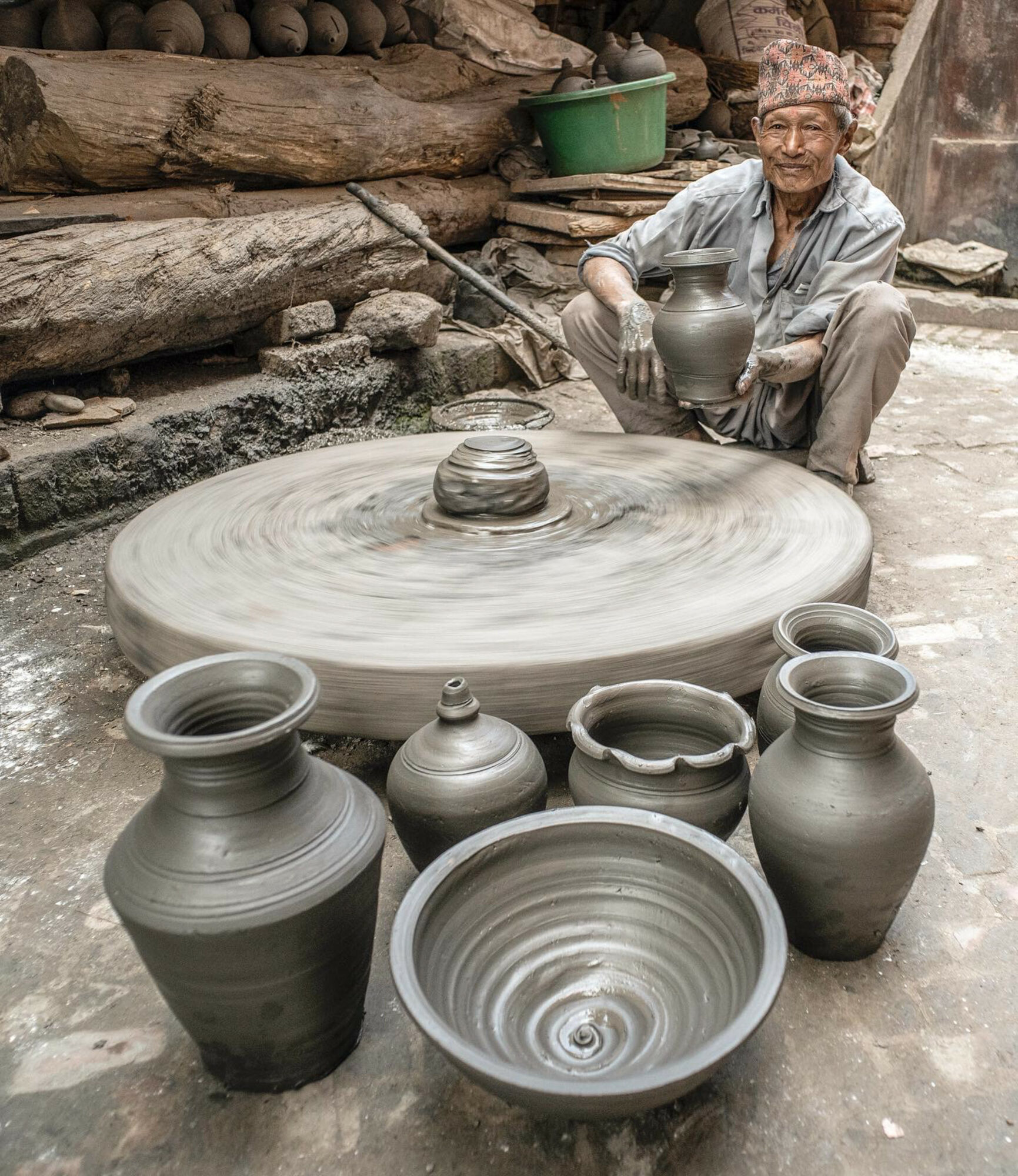 Alright, so before we go, how can our readers connect with you to learn more and show support?
www.seanstarr.com Starr Studios: www.starrstudios.com
Double Dorje Studio: www.doubledorjestudio.com
Exploredinary: www.exploredinary.com
Contact Info:
Image Credits
All photos by Exploredinary