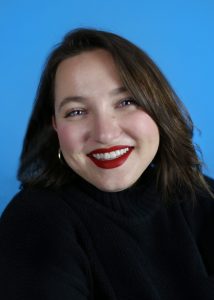 Today we'd like to introduce you to Jessica Just.
Jessica, can you briefly walk us through your story – how you started and how you got to where you are today.
I was born in Atlanta, Georgia, and grew up in a little suburb there until the age of ten. I remember going to visit family in rural Georgia and Florida all growing up, and listening to the stories and legends and latching onto them. Moving to the middle of nowhere Colorado for four years, and then to Magnolia, Texas has given me a pretty unique experience. Being surrounded by land, horses, trees, and lots of books made for a lot of make-believe or reenactments. I can remember reading about how adobe huts were made and trying to make my own in the corner of a pasture when I was 12. I even remember obsessing over the idea of finding a box of stories kept secret, and hidden under the roots of trees only to be found in another century by me. It all seemed romantic and mysterious. I think that a lot of the themes in my work come from storytelling, both written and spoken. Taking time to sit, think, write, imagine, and produce visual poetry.
My parents homeschooled me from 2nd-8th grade, and I'm incredibly grateful for that now. It allowed me to jump around and dig into the obscure things I found fascinating: old records, greek myths, blue whales, how to cook from scratch, drawing. I think that a lot of the themes in my work come from storytelling.
I took art classes all through high school and really started to consider it more than a hobby around my Junior year. I started looking at programs for music and art and found myself a Graphic Design major at Baylor University. I took all of my foundation, and majority of the design classes and was doing fine. I was good at it. A friend convinced me to take a Photo 1 Darkroom course the beginning of my junior year, and I was hooked. I had never picked up a camera seriously before that, especially not to make art. Ever since then, photography has been my medium of choice. I switched to be a photo major, and the rest is history. My professors in undergrad were amazing in the sense that they could see that I was a photographer before I did.
I applied to graduate school and made my way to UTSA in San Antonio, TX. I loved my time there, and am forever thankful for my mentors and friends I made. I think grad school really changed how I approach not only my art practice but how I look at the world. Everything is fodder, and the 241 notes in my phone can attest to that.
I'm now teaching at Baylor University and McLennan Community College, and it's nice coming back to a community that I know, but not without challenges. I'm getting into the flow of teaching, making, and being out of school for the first time in my life, but I really couldn't ask for more.
Great, so let's dig a little deeper into the story – has it been an easy path overall and if not, what were the challenges you've had to overcome?
Yes and no. There are always challenges for anything worth pursuing, that's how we grow. I think one of the biggest struggles for me as a photographer was to stop pigeonholing myself when it came to making work. I thought I had to have everything figured out before I even picked up a camera. That is NOT true. Sometimes, the best images are a surprise. And it's ok to explore a bit before you settle. Research is also important – going back to images, picking them apart, replanning, reshooting, reprinting. I struggled with looking at other artist's work and comparing, but that isn't constructive at all. However, truly looking, and reading about the work that inspires you is exciting. Ask questions!
As a woman, one thing that I have learned is to speak with confidence. I used to be terrified of public speaking in high school, but once I realized I had control over how people saw me that changed. If you have something to say, say it and don't apologize. I'm guilty of that even now from time to time, but I think it is a good reminder.
What do you do, what do you specialize in, what are you known for, etc. What are you most proud of? What sets you apart from others?
I love to work with 4×5 film cameras, but I primarily shoot with a digital camera to make color photos that are then paired with text. My work aims to create reminders to be present and recognize all of the other in-between moments as poetry. By illuminating the small habits and repetitions within a family, they become symbols, icons, and subconscious exercises that frame the underpinnings of familial and group culture as unspoken requests to be understood. Integrating tactile elements in my work has been an important way to discuss intimacy, understanding, and the bonds we strive to make and maintain. The text I integrate into my work is hand embossed into the photographs, changing the nature of the photograph into an object directing the viewer to engage with the image in a more physical way.
Objects and the symbols imbued in them have always fascinated me. Writing stories based on objects is something I do to work through ideas, and sometimes even become the focus of an image or a series. One story, in particular, led me to what I informally call the 'Counter Top' project. For the year leading up to my Thesis exhibition, I began sprouting avocado seeds in my studio. At one point, I had over 100. I then lined the gallery floors with the sprouts housed in glass jars, and presented the following instructions:
1) You are encouraged to take and avocado sprout with the jar in which it is housed, but you must leave something behind in its place.
2) If you have nothing to give, please take one of the notecards provided and leave me a story you have to tell. Leave it behind where the jar used to be
3) Sprouting seeds are cumbersome, an object that requests your observation and attention. Watch it grow roots, rather than burying it. Help it continue to grow like I have. Let this be an exercise of love, frustration and perhaps futility. A simple reminder of the relationships we maintain.
I am known to be 'the nostalgic' one around my friends and in grad school, and that can certainly have negative connotations. I think if used in the right way, nostalgia can be a powerful thing. Summoning images from the past can make us slow down, connect/re-connect, and be a little introspective with the language of stories that we can all relate to.
Do you recommend any apps, books or podcasts that have been helpful to you?
Yes! Storytelling podcasts like The Moth, Lore, Family Ghosts or S- Town are captivating, and I always come back to them. I found myself listening to them a lot in the studio, and it was easy to get swept into another perspective or world.
Lensculture, Art 21, Lensratch, and the Society for Photographic Education websites are fantastic resources for looking at artists, reading and watching interviews, and staying up with the contemporary art & photography scene.
As for books, I would recommend checking out your local library and spend an afternoon poking around in the arts/photography section. Some books that I have loved recently are: Gardening at Night by Cig Harvey, Hold Still by Sally Mann, Art Photography Now by Susan Bright, and The Photograph as Contemporary Art by Charlotte Cotton.
Contact Info:
Image Credit:
Jessica Just
Suggest a story: VoyageHouston is built on recommendations from the community; it's how we uncover hidden gems, so if you or someone you know deserves recognition please let us know here.