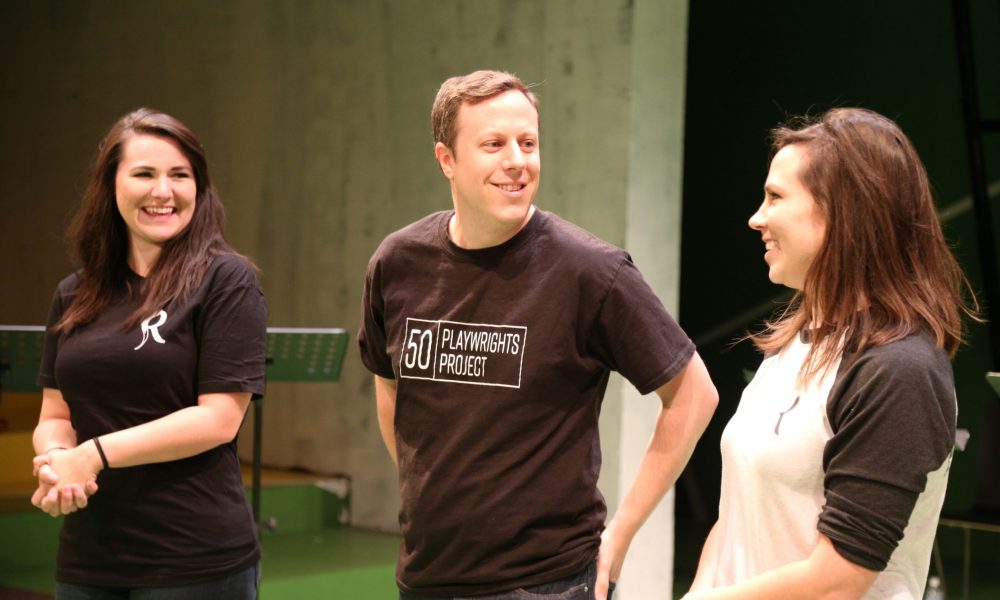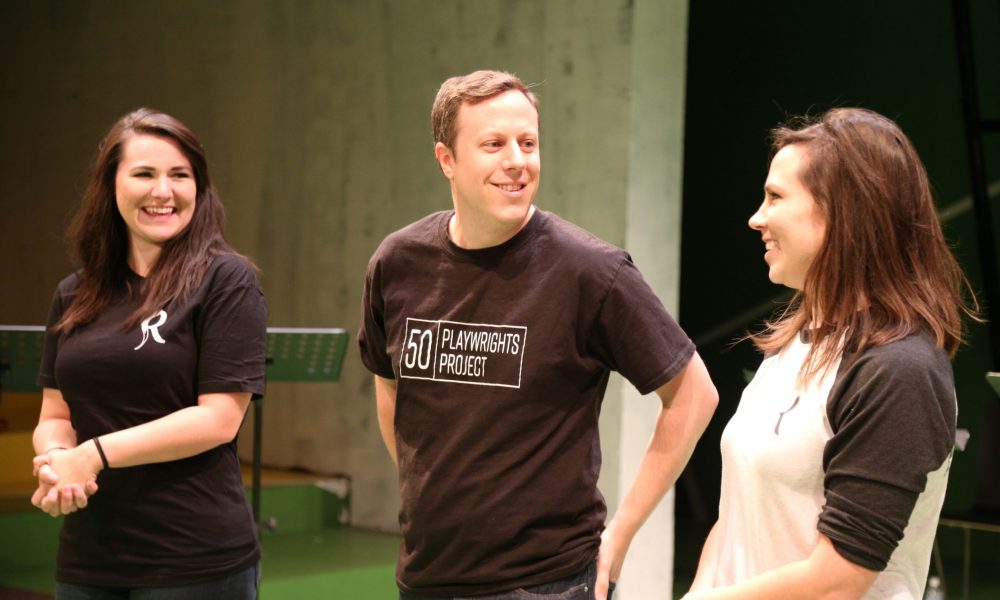 Today we'd like to introduce you to Trevor Boffone.
Trevor, let's start with your story. We'd love to hear how you got started and how the journey has been so far.
The idea that would become the 50 Playwrights Project came to me while I was finishing my Ph.D. at the University of Houston. I had an idea, but I didn't have time (turns out I had more time then than I do now!). I wanted to create a place where people could learn about Latinx playwrights beyond the big names such as Luiz Valdez, Josefina Lopez and Lin-Manuel Miranda. There are so many artists out there doing important work, but there aren't always platforms to amplify their voices. With the help of several close friends and colleagues (Kayla Boffone, Josh Inocéncio, Lupe Mendez and Jasminne Mendez), I formally launched 50 Playwrights Project in February 2016. The project's mission is to support Latinx playwrights by creating digital resources, disseminating research and supporting new play development. In the last two years, I've interviewed 80 playwrights, hosted several happy hours, produced a nationwide Wikipedia Edit-a-Thon (with a local meet-up at Blonde Biscotti) and produced an annual list of the most recommended unproduced Latinx plays that has received significant national exposure.
While I founded 50 Playwrights Project as a way to amplify the voices of Latinx playwrights in digital spaces (online and social media), once the project gained a following I began to look for opportunities to build community, support playwrights, and make theatre in Houston. In November 2017, we teamed up with Rachael Logue and Chelsea Ryan McCurdy of Rogue Productions to produce a staged reading of Karen Zacarías' "Just Like Us" under the direction of Kayla Boffone. The one-night-only event doubled as a fundraiser for DACA recipients and for Hurricane Harvey first-responders. We had 140 people attend the reading and were able to raise about $500. This work was recognized by the Houston Chronicle as one of the city's best theatre offerings of 2017. Co-producing "Just Like Us" really pushed me and 50 Playwrights Project. Soon after I began planning ways for 50 Playwrights Project to further support new play development and fill a gap in the city's theatre offerings. In early March 2018, we produced a developmental table reading of Jasminne Mendez's new play "City Without Altar" and on April 1 we produced a developmental workshop of Emilio Rodriguez's "Angel of the People Mover." Going forward, I'm interested in creating a home in Houston for Latinx playwrights and theatre-makers to grow their craft and build community. Of course, there are other spaces that are becoming important places for Latinx artists locally (such as Stages Repertory Theatre), but there is no reason why more can't exist. Just as Tintero Projects is supporting emerging Latinx writers, I hope to do the same type of work for playwrights.
Has it been a smooth road?
In many aspects, it has been a smooth road. I've had local and national support at every step of the process. The main obstacle is time and funding. While I pour much of my time into 50 Playwrights Project, it's not work that pays. It's 100% volunteer work. So, at times, I feel like the growth and livelihood of the project have been compromised for the mere fact that I have to make money to support myself living in Houston. I love my other work being a professor at the University of Houston, teaching creative writing with WITS and being a freelance arts writer, but 50 Playwrights Project really feeds me artistically and that is something I need in my life. So, while some of the struggles have to do with needing more time and funds to build the project and provide more opportunities for local theatre artists, I see this more as an obstacle and not a reason to become defeated. I really do love this work.
So let's switch gears a bit and go into the 50 Playwrights Project story. Tell us more about the business.
The 50 Playwrights Project is a digital resource for Latinx theatre and a virtual home for the voices of Latinx playwrights. Primarily, we are known for our interviews with Latinx playwrights; we have published 80 interviews in the last two years.
The goals of the 50 Playwrights Project are to change the conversation about the American Theatre to include more Latinx voices; provide accessible information for those interested in learning more about contemporary Latinx playwrights; create a space to explore the diversity of experiences and identities within the spectrum of Latinidad; support the work of Latinx playwrights; promote ethnic, racial, and gender equity in theatre; and connect theatre artists.
I'm most proud of the continued life and support of the project. While comparable projects have had short lives, quickly coming and going, 50 Playwrights Project is thriving and continues to grow. I credit this success to the support network I have in Houston and the countless supporters from across the Americas (and Germany!) who inspire me to keep pushing the work forward.
How do you think the industry will change over the next decade?
We all know the stats on Houston. It's the nation's fourth-largest city. It's the most cultural and ethnically diverse city in the United States. And, Houston is a Latinx city. Yet, this isn't always reflected in the arts. Since I moved to Houston in 2012, I've noticed a considerable shift in the ways local theatre companies are trying to be more inclusive of the Latinx community. I think theatres will continue to adjust to the local demographics or they will become irrelevant. The one non-culturally specific local theatre company that is going all-in in its support of Latinx theatre in Stages Repertory Theatre, which launched its annual Sin Muros Latinx Theatre Festival earlier this year. Stages also hosts a monthly poetry event curated and produced by Tintero Projects that helps bring in Latinx audiences to space and support the work of Latinx creative writers (mostly poets). Not to mention that Stages has produced Latinx stories on their stages year-in-and-year-out for over 20 years. That said, I think more Houston theatre companies will begin doing this type of work in the coming years.
Contact Info:
Getting in touch: VoyageHouston is built on recommendations from the community; it's how we uncover hidden gems, so if you know someone who deserves recognition please let us know here.