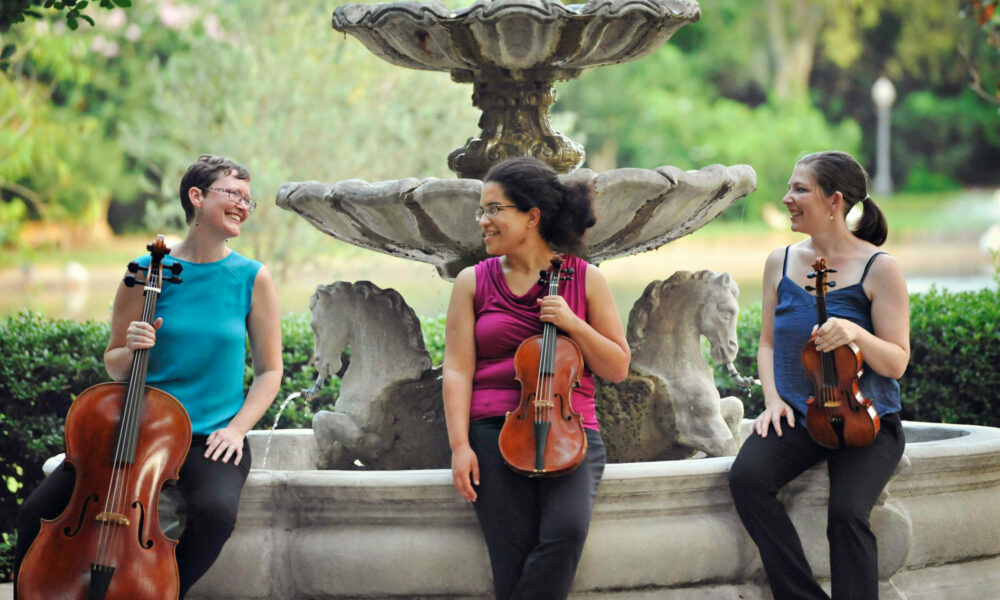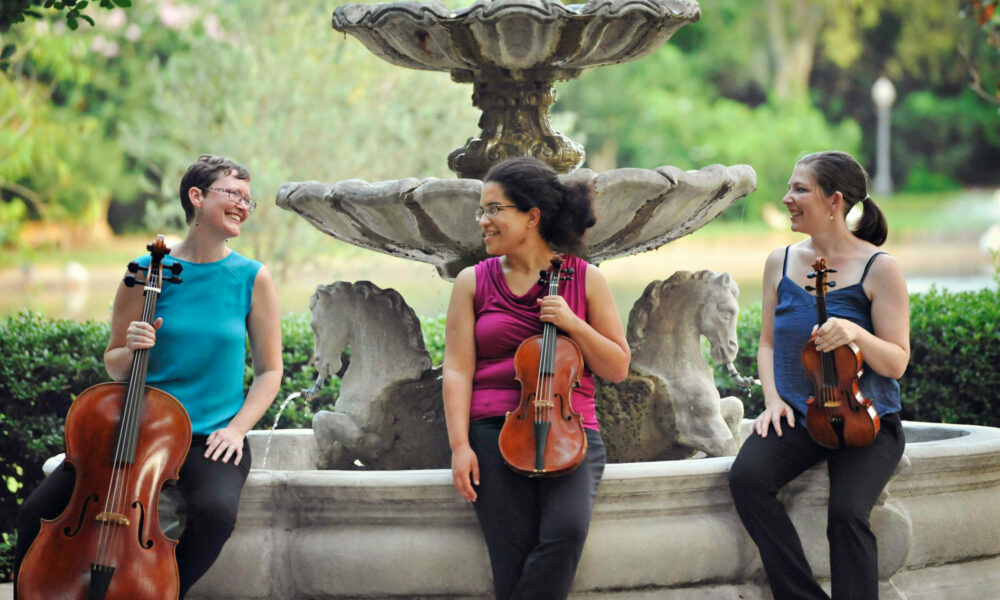 We are thrilled to be connecting with Yvonne Smith again. Yvonne is a Violist, Artistic Director of La Speranza and is also a content partner. Content partners help Voyage in so many ways from spreading the word about the work that we do, sponsoring our mission and collaborating with us on content like this. Check out our conversation with Yvonne below.
Hi Yvonne, thank you so much for sitting down with us again. For folks who might have missed our initial interview, can you start by briefly introducing yourself?
I am a freelance professional musician who plays both modern and historical violas. "Modern" refers to the instruments you might see and hear at a symphony concert, while "historical" refers to instruments or copies of instruments that would have been played in the 16th through 19th centuries. I founded la speranza in order to explore and illuminate the way performances on historical instruments (otherwise known as historically informed performance practice, or HIPP) benefit our emotional and physical well-being. In addition to running and playing in la speranza, I often play with Houston Symphony, Houston Grand Opera, and Houston Ballet as a regular substitute violist (pre and hopefully post-pandemic) on my modern viola, and I play with American Bach Soloists (San Francisco) and Ars Lyrica Houston on my historical viola. I also teach a small studio of viola students.
Why is the group's specialty in historically informed performance practice?
The connection between music and health has fascinated me for years, and studies show that there are many emotional and physical benefits of listening to classical music. However, today's stringed instruments, keyboards, wind instruments, and brass instruments are heavily modified from their original counterparts in order to project their sound in large halls. Obviously, that's not an inherently bad thing, but when I began getting serious about playing my historical viola after I finished grad school, I noticed that the gut strings (instead of steel), the lower pitch, and the lighter weight of the instrument contributed to a calmer and focused performing experience. I also noticed that audiences of historically informed performances tended to be more relaxed and grounded, as if these instruments with more organic materials that are closer to their original form and lower in pitch allow people to be present with themselves and their bodies without realizing it, promoting subconscious healing. la speranza's specialty is in historically informed performance practice in order to further explore and illuminate this phenomenon.
For folks who might not be as familiar, can you explain the difference between period instruments and modern instruments?
Definitely! Modern instruments are the instruments you might see and hear at a concert of today's symphony orchestra. The stringed instruments (violin, viola, cello, double bass) are strung with steel strings and these musicians use shoulder rests, chin rests, or end pins to hold the instrument in place. The bows (what the musicians pull back and forth on the string) are shaped in order to sustain the sound. Wind and brass instruments have keys and are built for maximum projection. Modern instruments are tuned to a pitch called A440 or A442 in order to project in a large hall. While organic material like wood is used in the making of modern instruments, these instruments are modified, like I mentioned, for maximum projection.
Period instruments (also called historical instruments) are instruments – or copies of instruments – that were used before these modifications took place. Period instruments could refer to instruments that were used in the Renaissance era (1400-1600), Baroque era (1600-1750), Classical era (1730-1820), or Romantic era (1800-1910). The stringed instruments are strung with gut strings (generally sheep gut) for a more organic, responsive tone, and we don't use shoulder rests, chin rests, or end pins, letting the instrument rest on our shoulder without clenching. Cellos are supported between the legs without the use of endpins. Our bows are shaped so that we can organically "shape" and craft each note. Wind instruments and brass instruments don't have as many keys, naturally limiting the notes that are comfortable to play and taking advantage of the natural harmonic series, upon which sequences of musical notes are fundamentally built. Period instruments were built for more intimate performances and closer to what composers of the Renaissance, Baroque, Classical, and Romantic eras wrote for when they were alive.
What process did you use to come up with the concert programming for the 2020-2021 season?
I wanted to go back to our root of hope (the English translation of our namesake) and expand upon that concept. Hope really is a journey, There are so many aspects of hope I experienced in the first part of the pandemic – yearning, contemplation, trust, joy, etc – that I felt our audience could relate to as well. Each concert focused on a different aspect of hope. For each program I thought of a piece or composer that went well with that concert's theme and then built the program around it.
Alright, so before we go, how can our readers connect with you to learn more and show support?
Our concert season just ended on May 22, but until June 30, supporters have access to all of our past concerts. You can go to our page www.la-speranza.com/support for more details.
On August 1, our Patreon page will launch, and you'll have the opportunity to support us with a monthly donation and receive first dibs on new material and exclusive performances in return.
You can visit our YouTube channel for clips of performances: https://youtube.com/channel/UCO_oitvSRbrGLxgNo58jamw
Facebook.com/lasperanzamusic
Instagram.com/lasperanzahou
Contact Info:
Image Credits
Kelly Hearn (fountain)
Suggest a Story:
 VoyageHouston is built on recommendations from the community; it's how we uncover hidden gems, so if you or someone you know deserves recognition please let us know 
here.