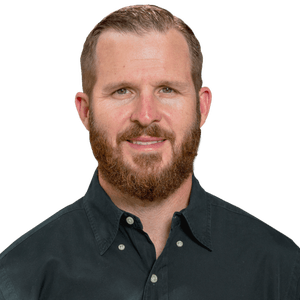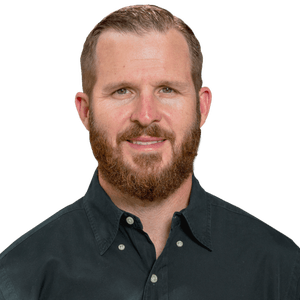 Today we'd like to introduce you to Brant Phillips.
Brant is a full-time real estate investor, business owner, business coach, speaker and bestselling author. He has been featured on Fox News as a Real Estate expert and hosts local seminars and training events.
Brant is a proverbial 'rags to riches' story, while living in an apartment and having no money, he was able to purchase his first investment property on a credit card! He went on to by 10 properties that same year with no money down and since that time has gone on to purchase, renovate, flip and rent hundreds of homes and owns a portfolio of rental properties in the millions and continues to flip houses and take part in a variety of real estate projects, including new home construction and development.
In addition to Brant's real estate pursuits, he's an active entrepreneur as owner of a coaching and consulting business, a property management company and also owns a marketing company that helps small businesses and entrepreneurs to utilize the same marketing strategies he uses in his businesses. One of his companies, Invest Home Pro, was recognized by Inc. 5000 as one of America's Fastest-Growing Private Companies.
Brant is a former police officer who prides himself on integrity and serving others. He is a husband and father of five and enjoys helping and teaching people to experience the freedom and success he has achieved through successfully investing in real estate.
Has it been a smooth road?
No, not smooth at all.
Started with no money in the bank, and bought my 1st investment property with a credit card while living in an apartment
Many challenges in Real Estate, the Market, Financing, Inventory, etc. over the years. I've seen a lot come and a lot go over my 10 years, but we are going strong.
Commitment to innovate and continually improve systems and efficiency has helped us to excel.
We'd love to hear more about your business.
We are a residential Real Estate Investment Company with 3 divisions:
Investments
Construction
Education
Invest Home Pro began as a residential real estate investment company by Brant Phillips in 2007. Brant specialized in buying and rehabbing properties to either Rent or Flip. But a few unexpected things happened along the way. First, he discovered a new business passion. That 'passion' of course was renovating neglected and dirty old homes into the newly renovated and ready for market homes that you've seen in many of our videos. Second, he began to get such a great reputation in his speed and quality of work that other investors and investment companies began to ask him to provide general contracting & consulting services for their projects.
And that's how the construction aspect of this company began, by providing a trusted single source real estate investors investment property construction needs, for either Rentals or Flips. By acting as a 'turn-key' single contact for construction services, this allows our clients to focus on other aspects of the investment process, such as locating new deals, or acquiring new financing sources, rather than spending time on construction matters.
Our company was created with the belief that real estate investors deserve a Reliable, Ethical & Honest Company to handle all of the construction aspects of their rehabs, from A-Z, with a company they actually trust and enjoy doing business with. And of course, at a reasonable cost. Unfortunately, many of our construction competitors do not operate with high ethical values, and we've seen too many investors get 'burned' during the construction phase of their investments. We never like to see this happen and this is our mission to help our clients never experience this pain during their investment projects.
Many of our construction competitors are just Contractors and unfortunately lack the 'Design Eye' that our company has acquired from years of being active investors and renovation specialists. We are constantly investing our time and resources to stay up to date on market trends to assure that the products and selections that we use in our renovation projects are 'market approved' to help our projects Sale or Lease much quicker than many of our competitors. Also, Brant and his team actively purchase properties every month so they're constantly keeping a pulse on the market and market trends, and their clients receive the benefit of this insight and information of experiencing what works from Brant's personal investment success.
Real estate investing is an incredibly lucrative business when done properly, but as we all know, it can be incredibly costly when a deal goes bad. Brant has experienced both sides of this coin from personally owning over 100 properties and renovating over 500+ homes over the years for himself and his clients. Brant has continued to aggressively pursue his entrepreneurial training and education from many of America's top entrepreneurs and now works to help other investors and entrepreneurs to achieve their goals and dreams by sharing the information, resources and strategies that he uses in his own investing business.
Brant literally started with no money in the bank when he first got started in real estate, and is now a self-made millionaire, so if you're looking to accomplish something similar with your business, please take the time for a 1-on-1 strategy session with him to see if our Coaching and Educational services will be a good fit to help you meet your goals: http://brantphillips.com/contact-me/
Invest Home Pro has purchased, renovated and consulted on hundreds, if not thousands of properties and continues to help investors achieve above phenomenal returns with their Real Estate Investments. We are an investor owned Company that has developed a reputation for relentlessly keeping up with market trends in order to guide our investor clients in making the best decisions in renovating their investment properties to make sure they rent or sell as quickly as possible.
We can assist in all phases of the investment process:
Investment Strategy
Locating Deals
Purchasing Properties
Financing
Construction & Renovation
Property Management
Marketing and Selling/Renting Properties
In essence, we can help our customers to succeed with all aspects of their real estate investments, while enjoying the entire process. Get to know us and you'll see how we can make your investing experience more profitable and enjoyable.
Is our city a good place to do what you do?
Overall YES, but there is a lot of competition in the Houston/Texas Residential real estate market, so you have to be committed to being better than your competition or you won't last.
At best, you'll have a hobby being a real estate investor, but you will have a difficult time going full-time.
Contact Info:

Getting in touch: VoyageHouston is built on recommendations from the community; it's how we uncover hidden gems, so if you know someone who deserves recognition please let us know here.